I am currently working on cupcakes and cookie favors for a wedding this weekend. Here are a few sneak peeks. Stay tuned for pictures of the finished product! I'm so excited!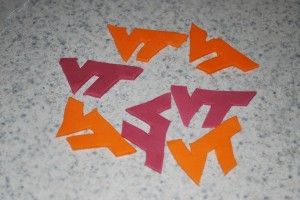 Oh yay fondant hokie pieces! I do have to add that I was cutting these out WHILE watching us kick NC State's butt so it made it that much sweeter – no pun intended!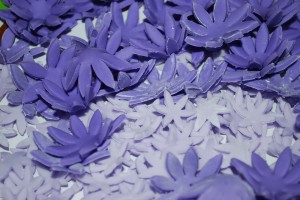 Lavender and dark purple flowers for cupcakes…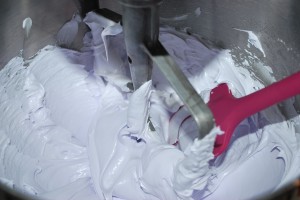 Some lavender royal icing for cookie favors…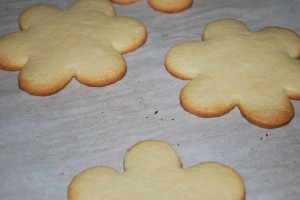 Yummy sugar cookies – the bride's mom's recipe. So special – I love personal touches.