Yes I got engaged and yes I promised the future hubby that I'd take less cake orders and spend more time with him, but this order was one I couldn't pass up! Brenda asked me to make her daughter a princess birthday cake! Lots of purples, pinks and sugar pearls.
I decided to try a sugar tiara – I made a batch of my royal icing and printed out a tiara. I taped the tiara to a cake pan that was smaller than my cake: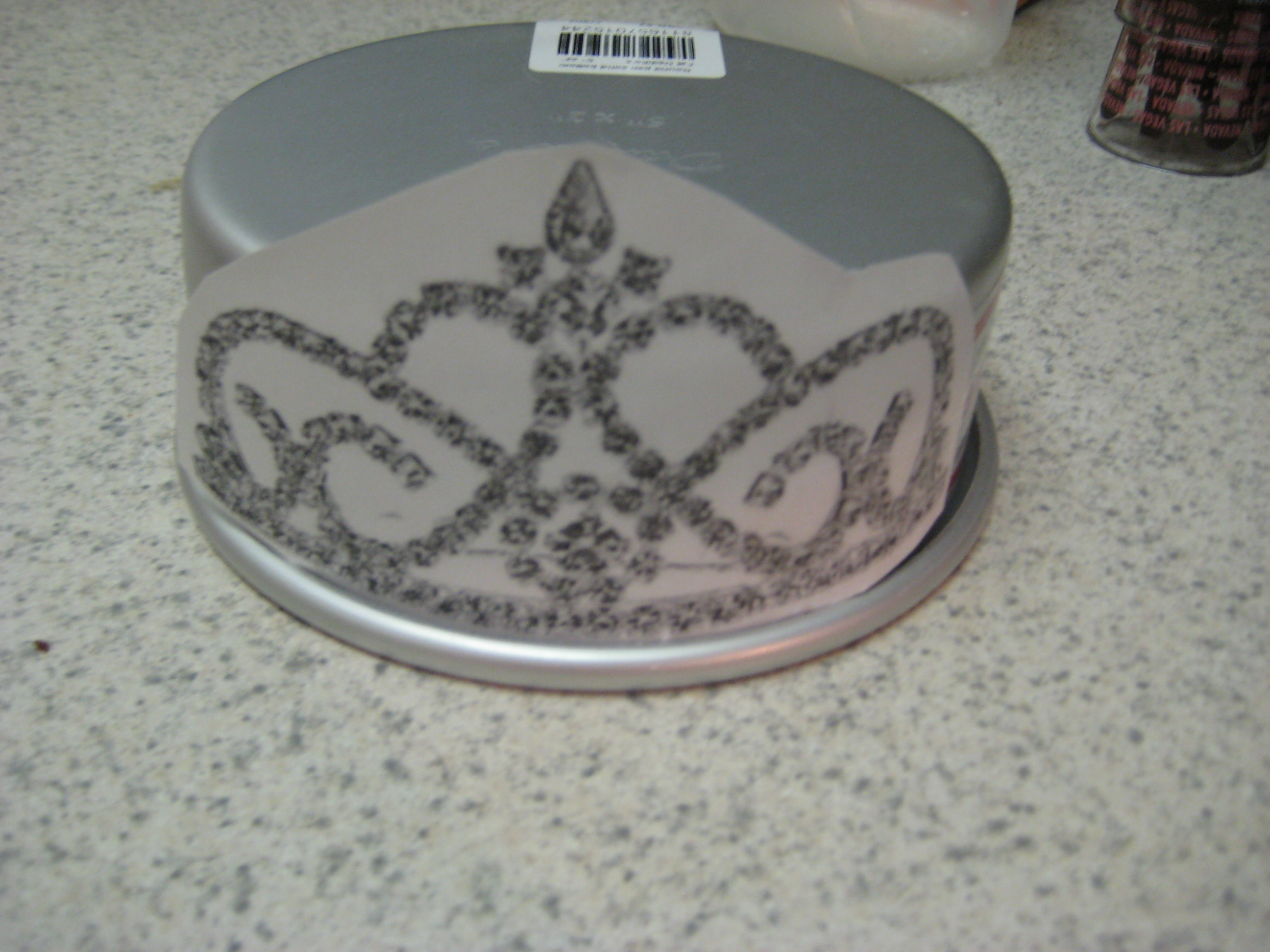 Next, I laid a piece of wax paper over the tiara and piped the royal icing over the lines, making sure every line somehow touched another. I let it sit overnight, and viola! A sugar tiara!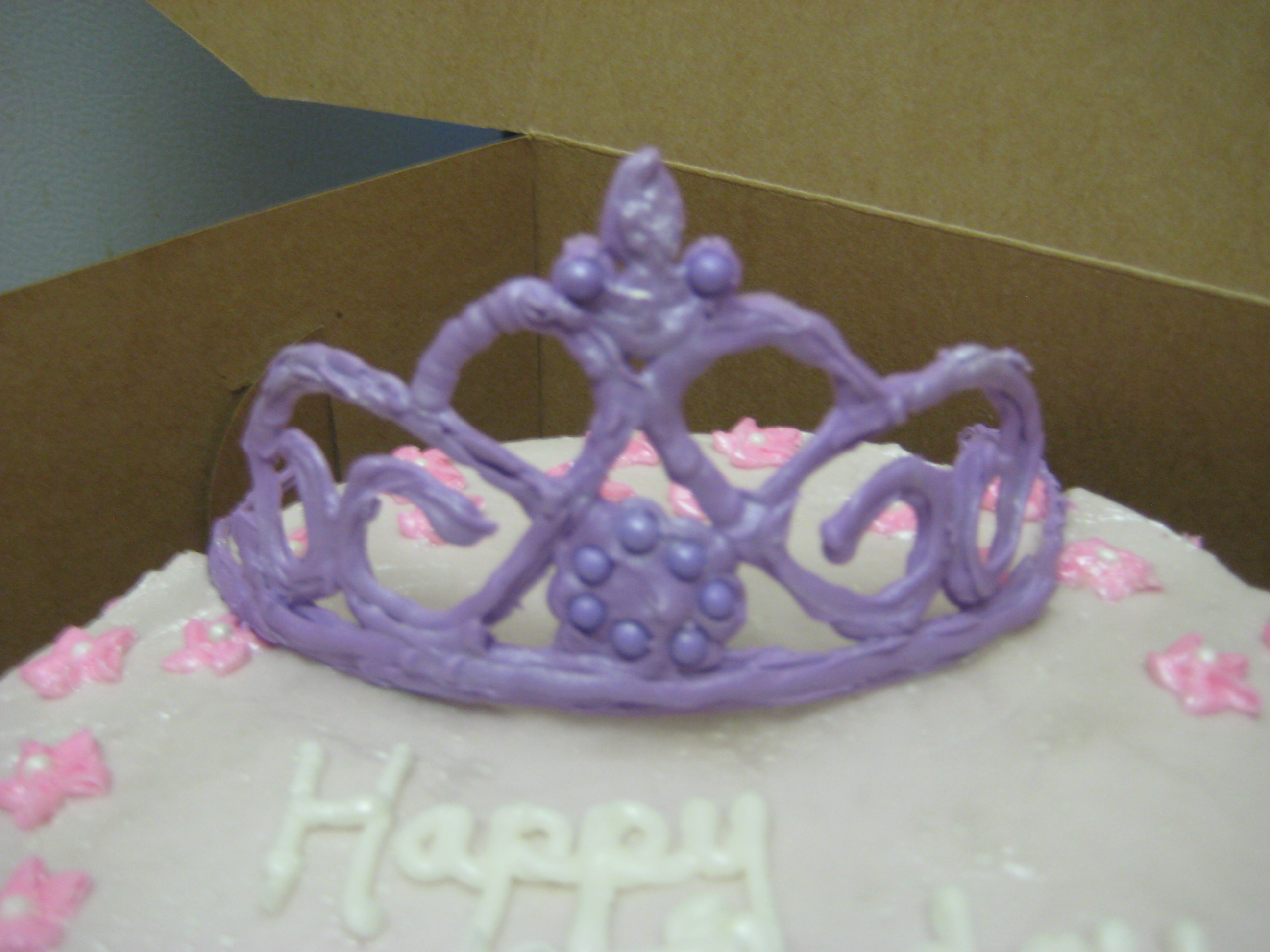 To the cake, I added pink drop flowers with pearl middles, buttercream roses around the edges and more pearls all over the sides. Oh and tons of pearl luster dust! A birthday cake for a princess if you ask me! Happy Birthday Courtney!