I love fall. A good carrot cake cupcake with cream cheese buttercream reminds me of fall for some reason! (Other than the fact that fall is indeed upon us).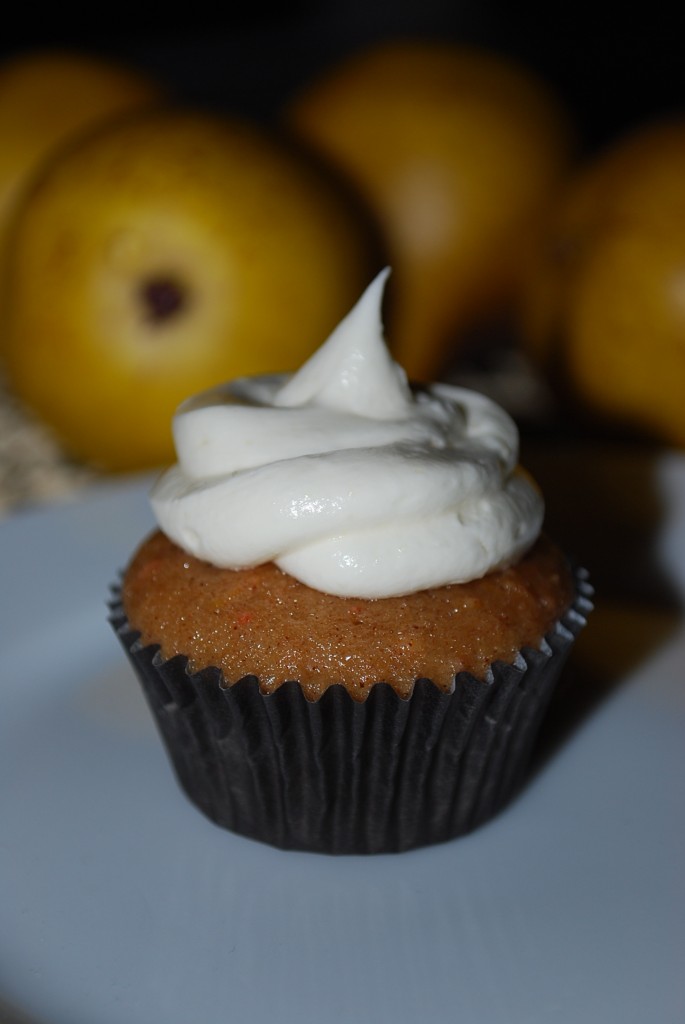 I decided to make some fondant leaves to adorn my fall cupcakes. Here's how:
Press together three or four of your favorite fall colored pieces of fondant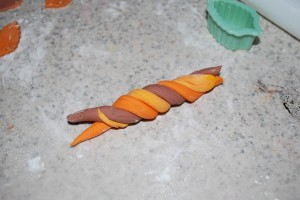 Twist
Roll into a ball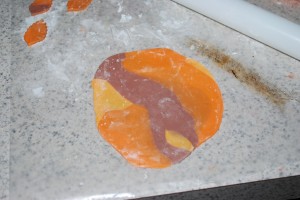 Roll out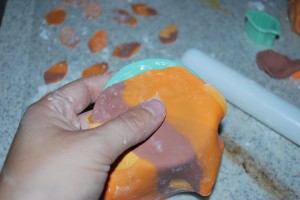 Use a veiner or an impression mold to create veins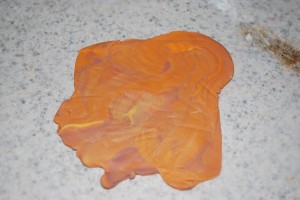 See? Pretty cool huh…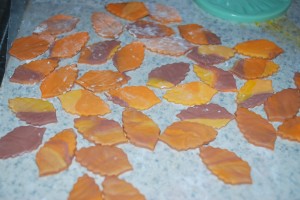 Then cut out your leaves! And place on any delicious sweet! Happy Fall!