I FINALLY got around to loading cookie class pictures! The class was a lot of fun! I started off by explaining the chemistry of baking – the fats, liquids, thickeners, leaveners, etc. Then the fun part!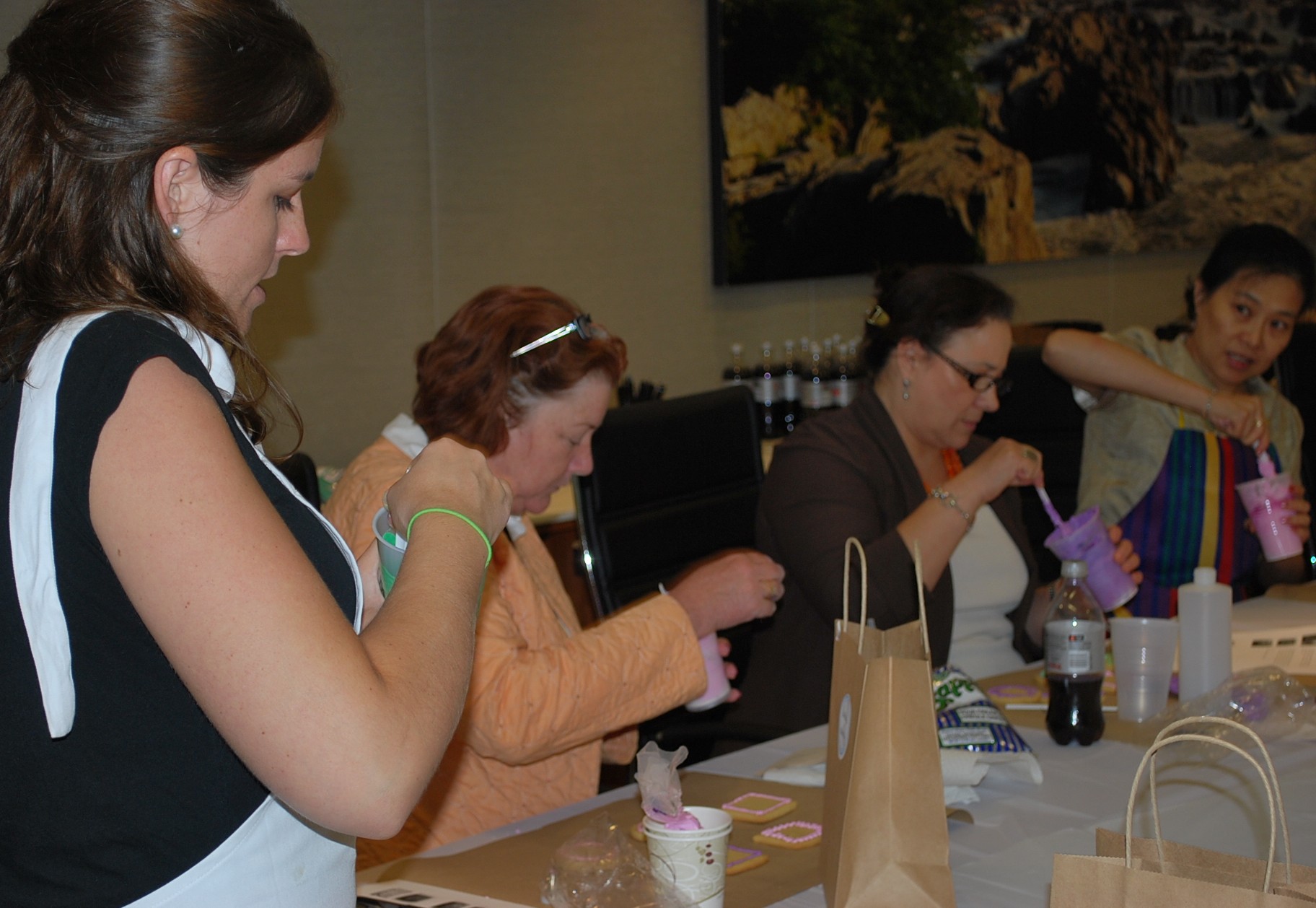 We colored the royal icing and I taught everyone how to fill a piping bag with the stiff consistency icing. Next we piped an outline onto our cookies.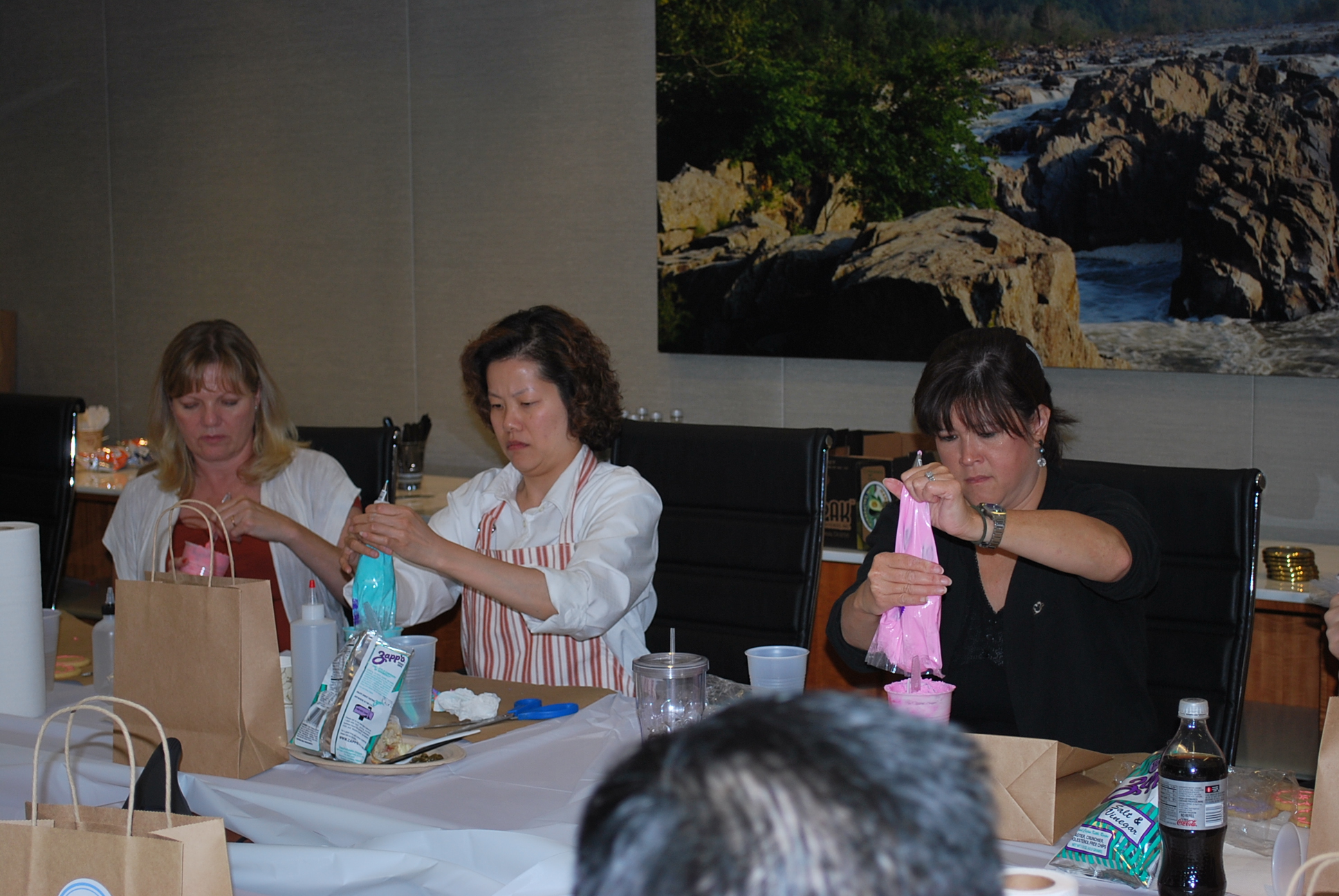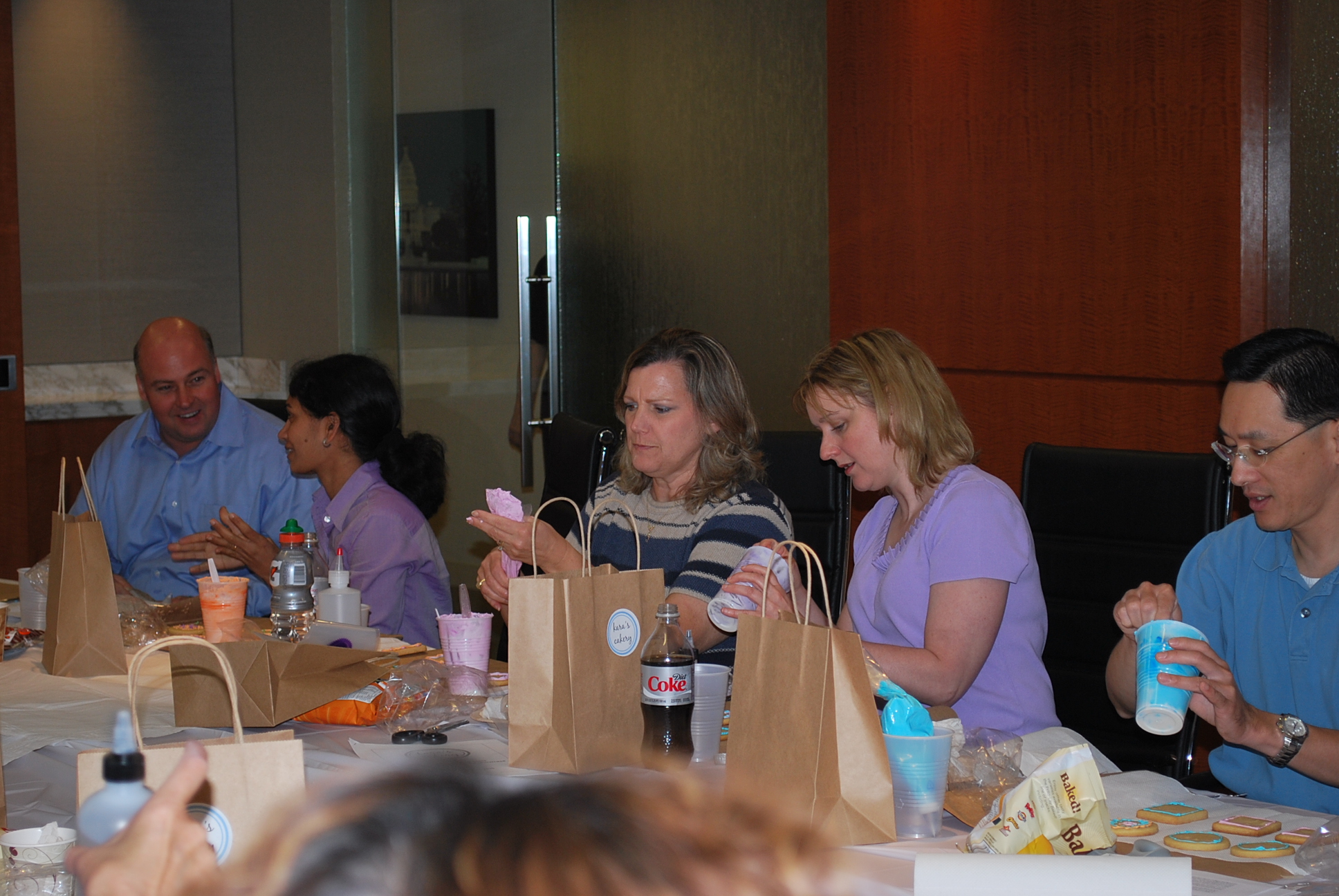 Then we flooded the cookies and added lots of sugars and sprinkles! Overall? A great class! I got wonderful compliments and several people told me how much they enjoyed learning how to decorate cookies. And the best part? I feel like everyone had a greater appreciation for the time it takes to make professionally decorated cookies! Not an easy task, but someone without any decorating experience can make a professionally decorated cookie!
I should have more pictures by next week : )