I'm not sure if you recall my first real encounter with yeast, but it didn't go so well. Earlier last week, Brandon's co-worker Greg gave him a pizza crust recipe we wanted to try. Of course we can never agree on pizza toppings, so we settled on a pizza cook off! I didn't take pictures, but the dough was actually easy to make. While the recipe suggested a food processor (perhaps the ONLY kitchen gadget I do not own) we mixed all of the dry ingredients in my mixing bowl and set the dough hook on low. We then slowly added the yeast and warm water mixture and olive oil. We let it mix until combined and then dumped it out on a floured counter and kneaded until fully combined. After an hour in a warm oven, the dough rose about twice in size. We divided the freshly kneaded dough into three batches, reserving one in the freezer for next time!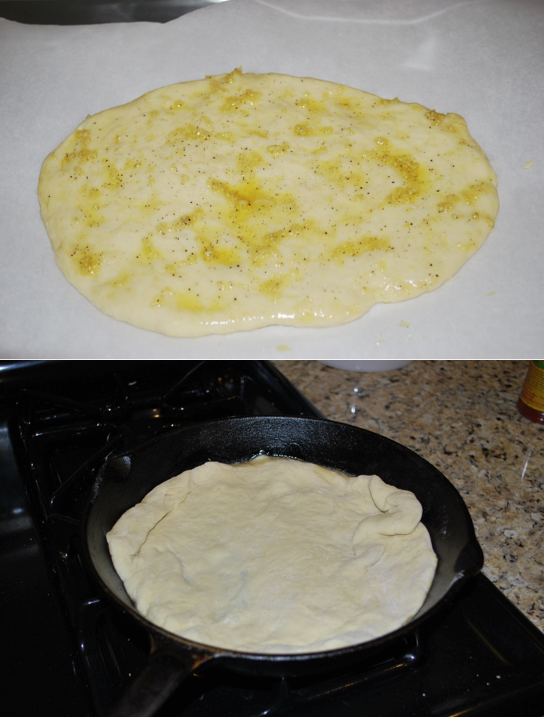 I decided on a classic pizza, while Brandon decided to go with a deep dish pizza. I brushed on a mix of olive oil, crushed garlic, salt and pepper before adding pizza sauce, mozz and parm, mushrooms and pepperoni. On top of pizza sauce, Brandon piled a mix of blue cheese, mozz and parm, then laid strips of seasoned chicken breast.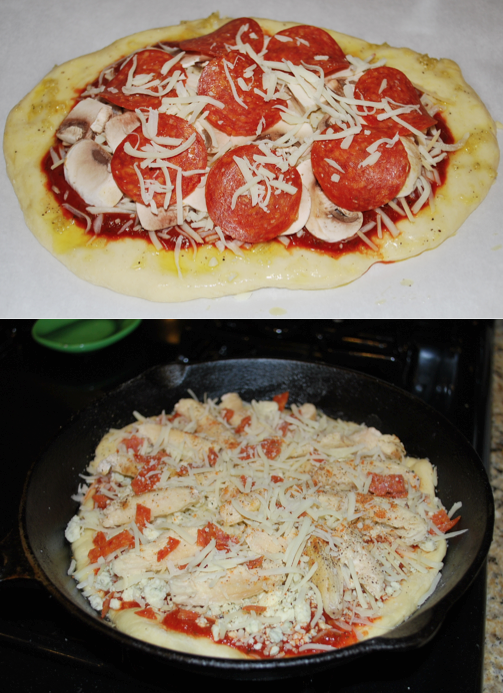 We baked our pizzas at 450 degrees for about 20 minutes. The result? AMAZING!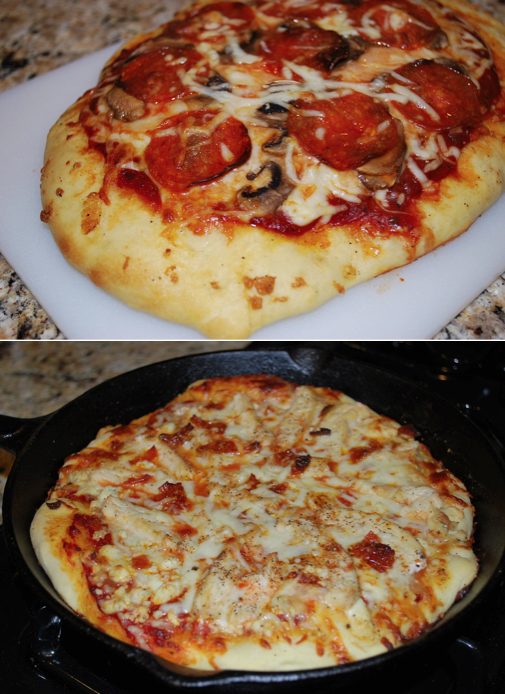 There was no way we could possibly decide on a winner. Both pizzas were equally different and really tasty. Brandon mixed up some homemade ranch with buffalo sauce and Texas Pete to drizzle over each slice. This time around, I'd say my yeast experience was a success!