This past week has been a whirlwind! Katey and Ashley of Lemon and Lime Event Design invited me to help them with a segment on WBAL on wedding cake alternatives. Not only to contribute some of those "alternatives" but to help design the table setupof dessert alternatives.
We decided on the two alternatives that LLED used for their shoot in Baltimore Bride magazine: snow cones by Xtreme Snow and ice cream sandwiches and cupcakes by Canton Cold Stone. In addition, I made some decorated sugar cookies for a cookies & milk alternative as well as wedding cake shooters!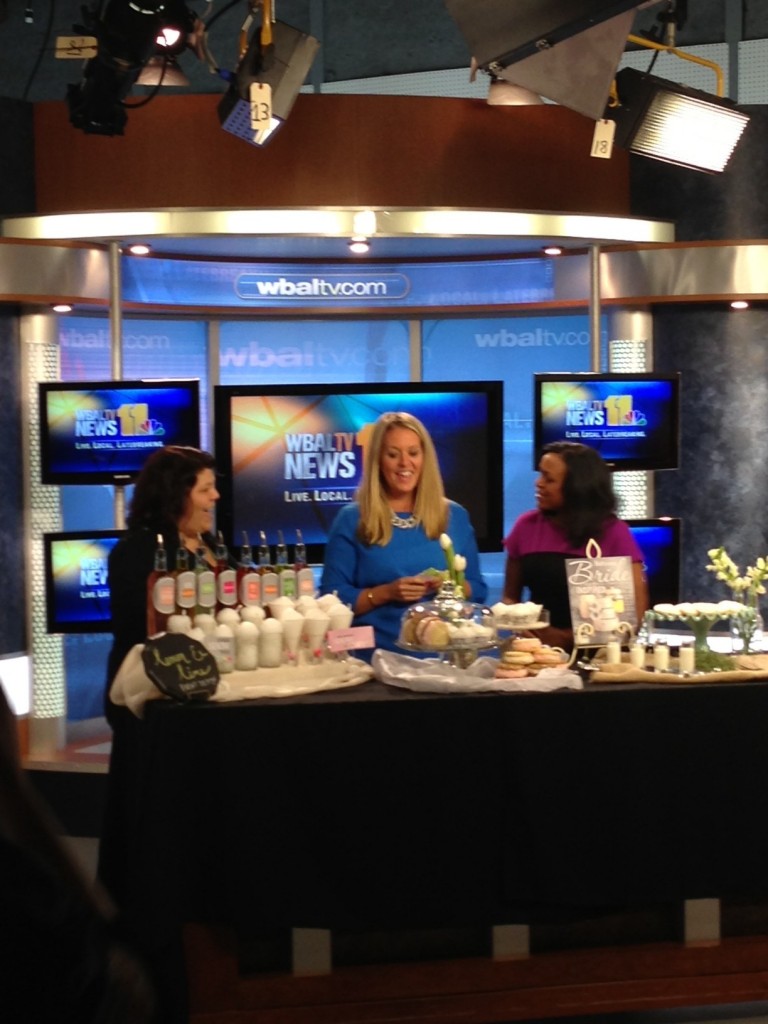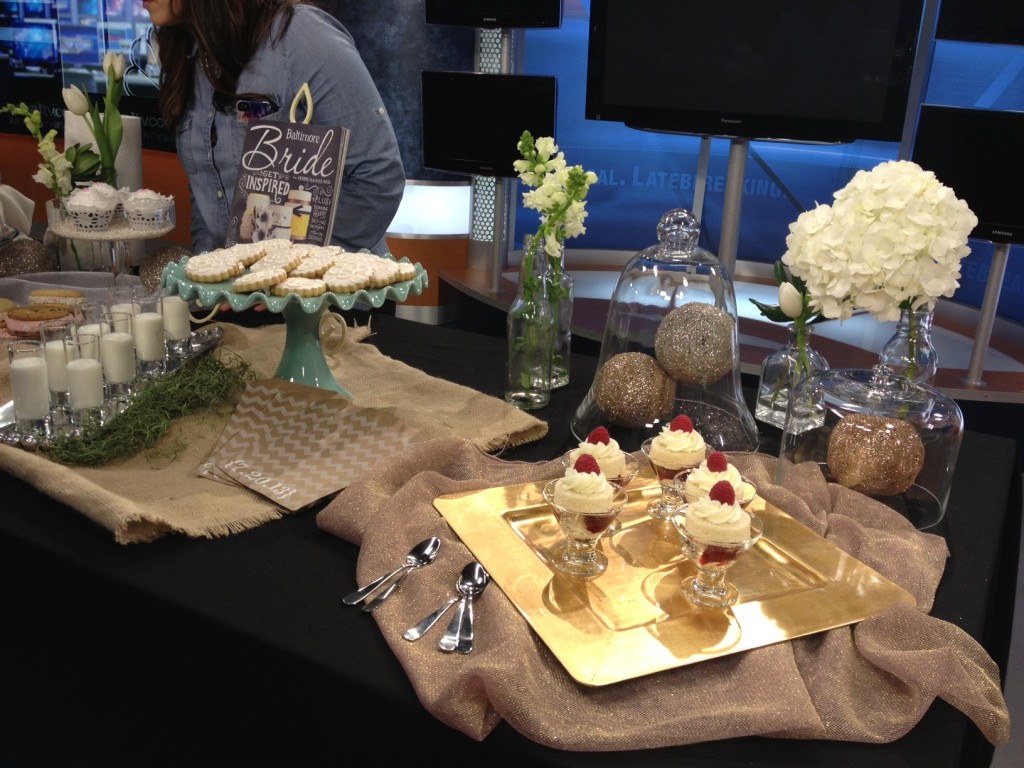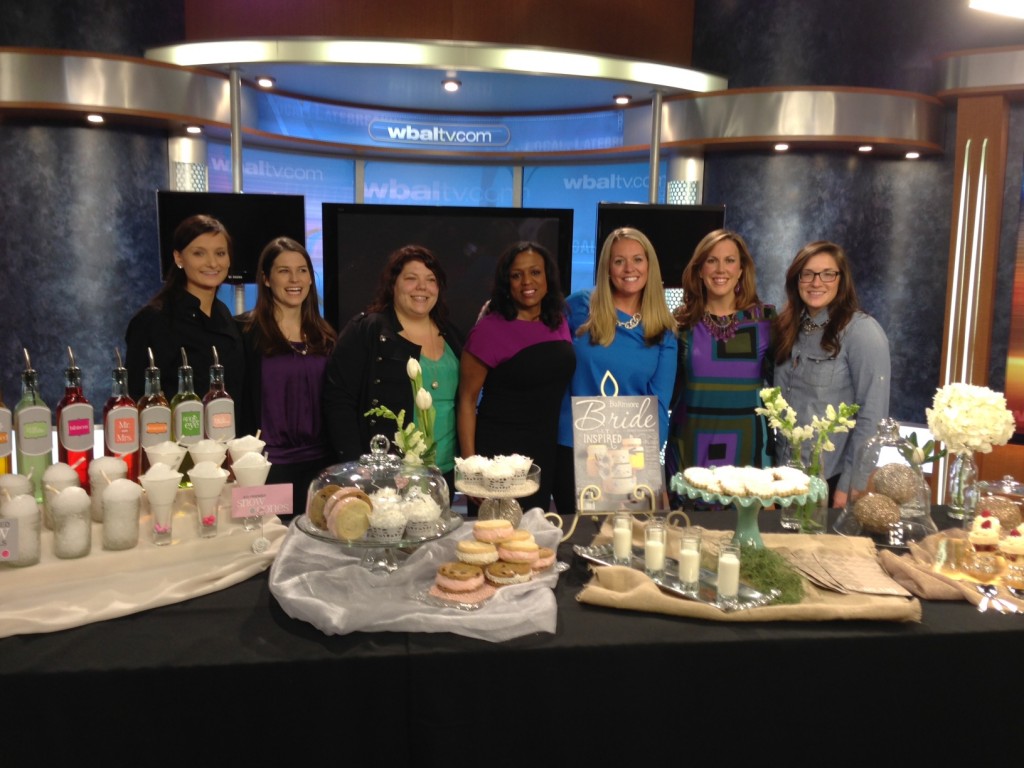 for more details on the segment, head over to the house blog!