October came and went… where does the time go? We had our annual Bake Sale to benefit Susan G. Komen again not only did I donate cookies, but I also ran the Race for the Cure 5k!
I chose to make chocolate roll-out cookies and decorated them pink-ribbon style.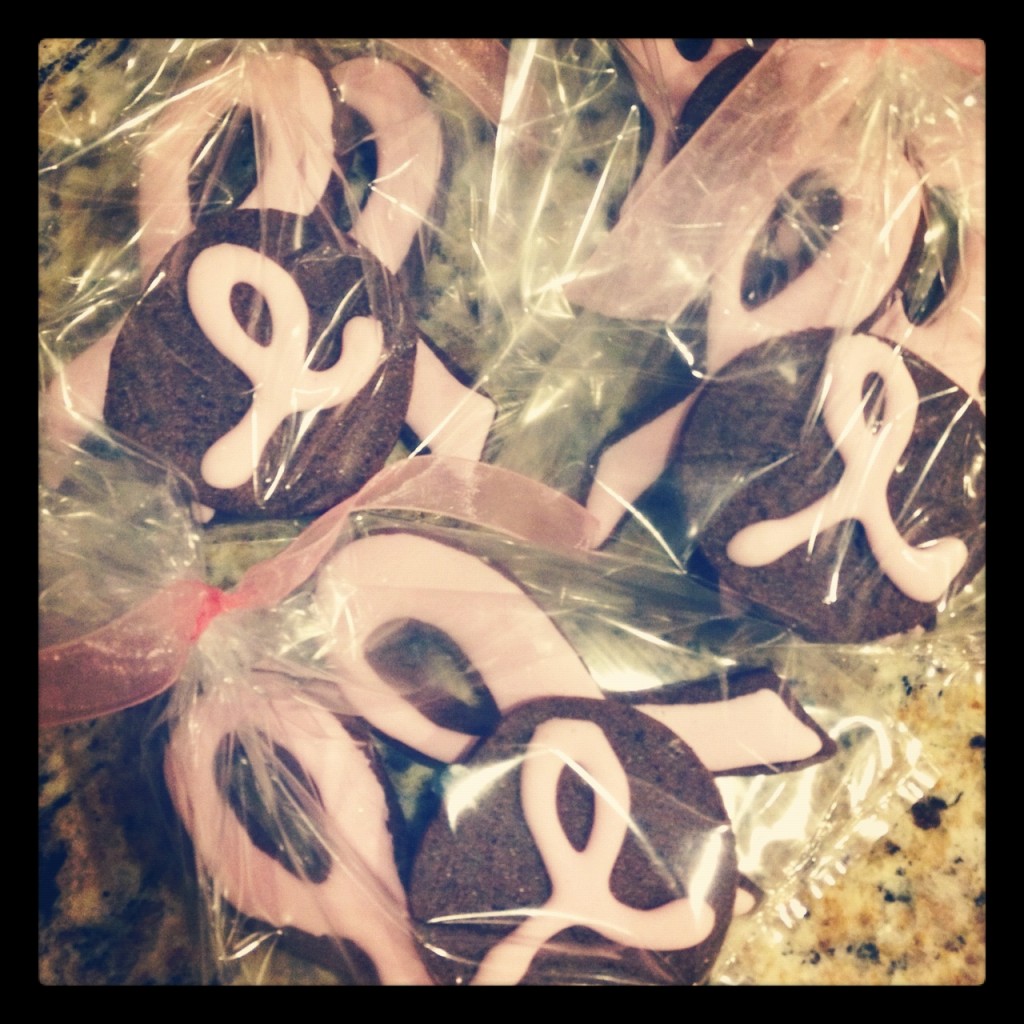 It was a chilly morning for a run, but certainly worth it. Morgan Stanley helped raise over $10,000 this year! I was lucky to have the Hubbs to cheer me on.