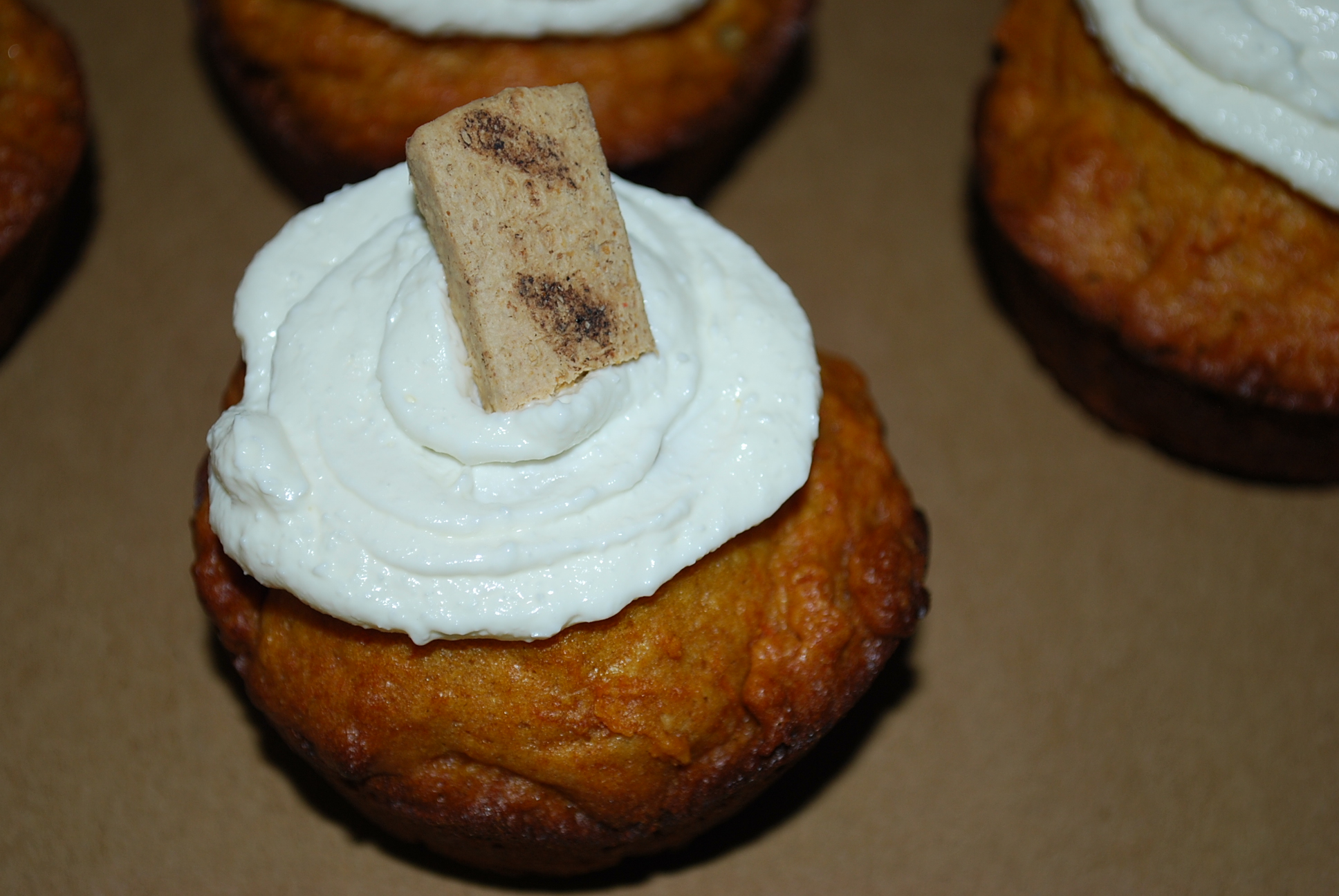 I'm very fond of dogs – that's just a common fact about me. Even more fond of dachshunds, but I love all dogs. So you can imagine my excitement when I was asked to make some dog-friendly birthday treats. After researching a few recipes, I decided to try some PB Doggie Delights. How could a dog resist a peanut buttery cupcake?
You'll need:
1 cup white or whole wheat flour
1 tsp baking soda
1/4 cup peanut butter
1/4 cup vegetable oil
1 tsp vanilla
1/3 cup honey
1 egg
1 cup shredded carrots
Preheat your oven to 350 and grease a standard cupcake pan (grease them really good – you don't want these suckers sticking to your pan). You could certainly use a mini cupcake pan if you have smaller dogs to treat!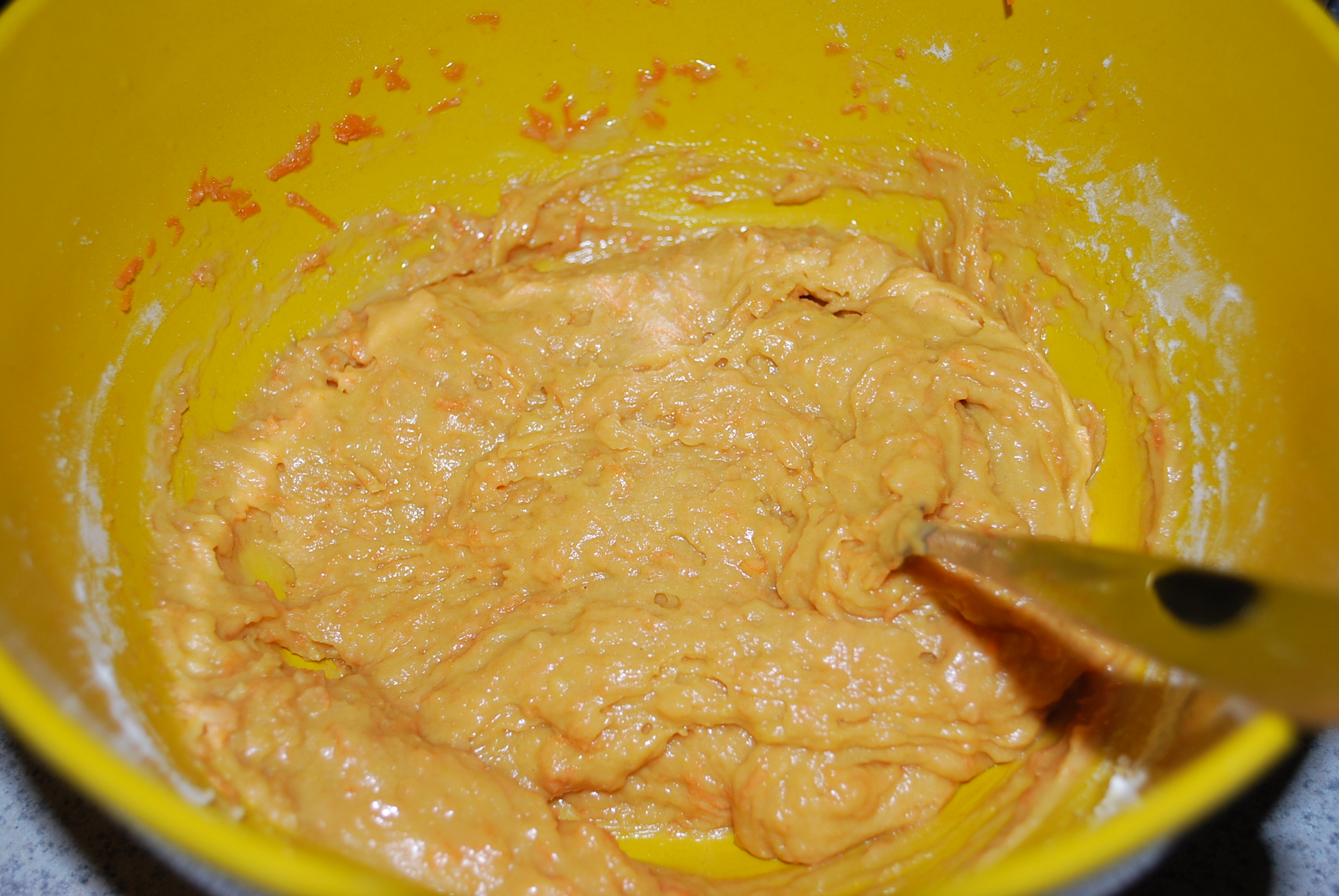 Mix together the flour and baking soda. Then add the wet ingredients including the shredded carrots. Stir well, the batter will be very thick, similar to muffin batter. Divide the batter into the cupcake pan, each cupcake should be about 1/2 – 2/3 full. Bake for 20 – 30 minutes, or until done! Watch them closely because the sides can start to brown faster than the tops. Cool completely before icing.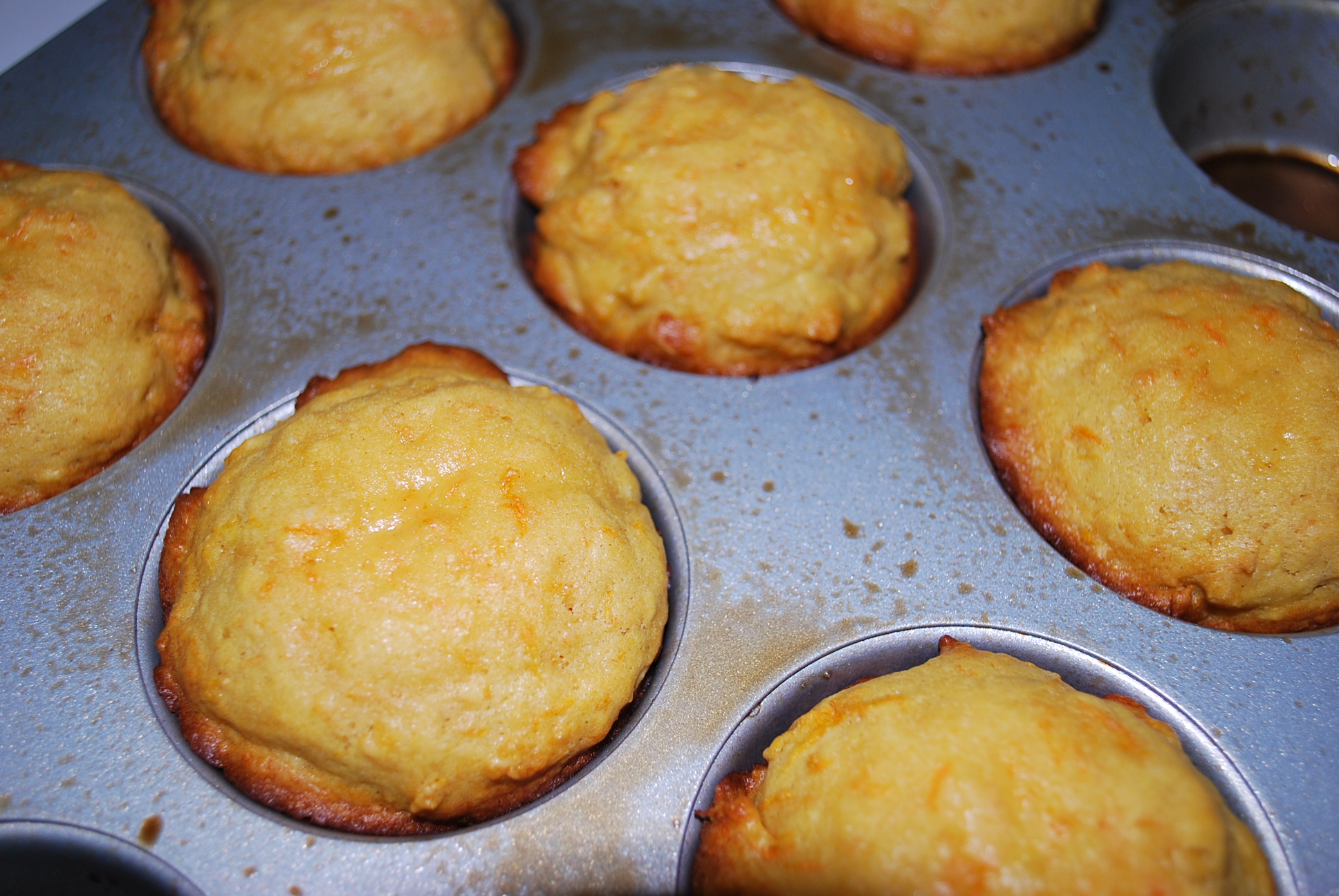 For the icing:
2/3 cup cottage cheese
1/3 cup fat free cream cheese
Blend cottage cheese in a blender until creamy. Stir in the softened cream cheese. Then spread or pipe on the doggie muffins. Optional: Garnish with your favorite dog treat! I used beggin' strips and chicken strips!