Here is a recent order for a wedding shower cake – genuine buttercream with white fondant flowers. This order called for a lot of buttercream so I obviously made a huge batch. One thing I learned was that the proportion of meringue to butter doesn't always translate in a big batch. While this batch turned out tasty as ever, the butter color was stronger that usual. However, I do pride myself on a genuine buttercream and that is exactly what I got!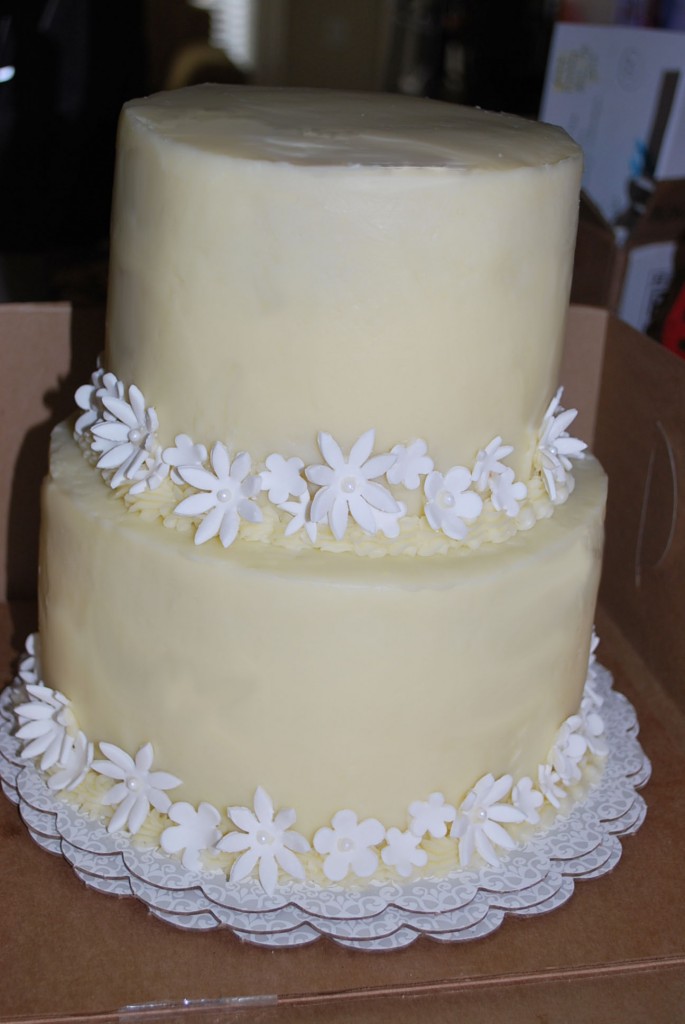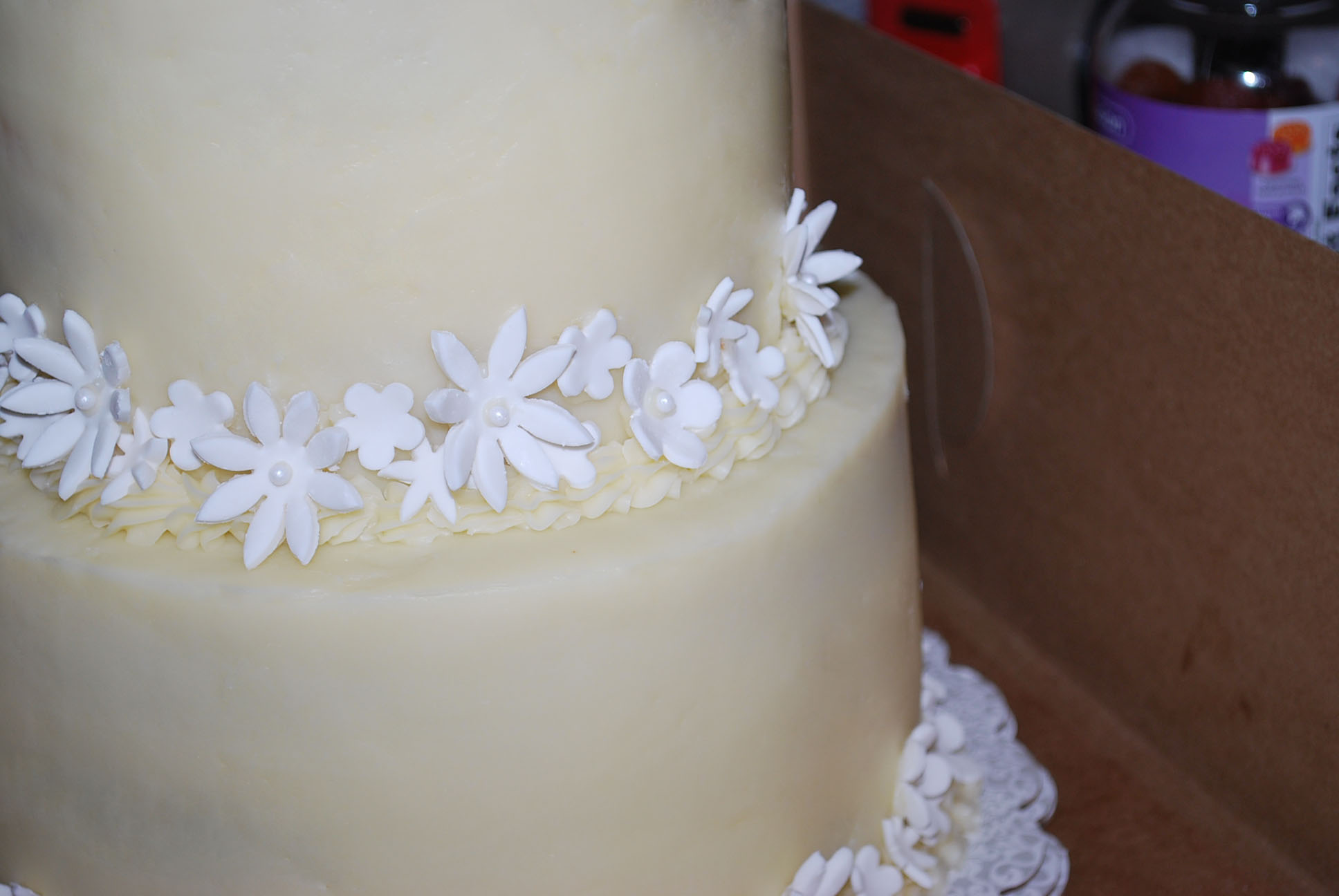 I've been out for a couple days which has given me a little time to prepare for my cookie class – in other words, bake tons of cookies. The dining room table is an excellent place to let the cookies cool. Little to my knowledge, the adjacent couch  is also a perfect perch for Riley… I've noticed whenever I transfer cookies from the oven to the table she becomes vveerrryyyy interested and I can understand why.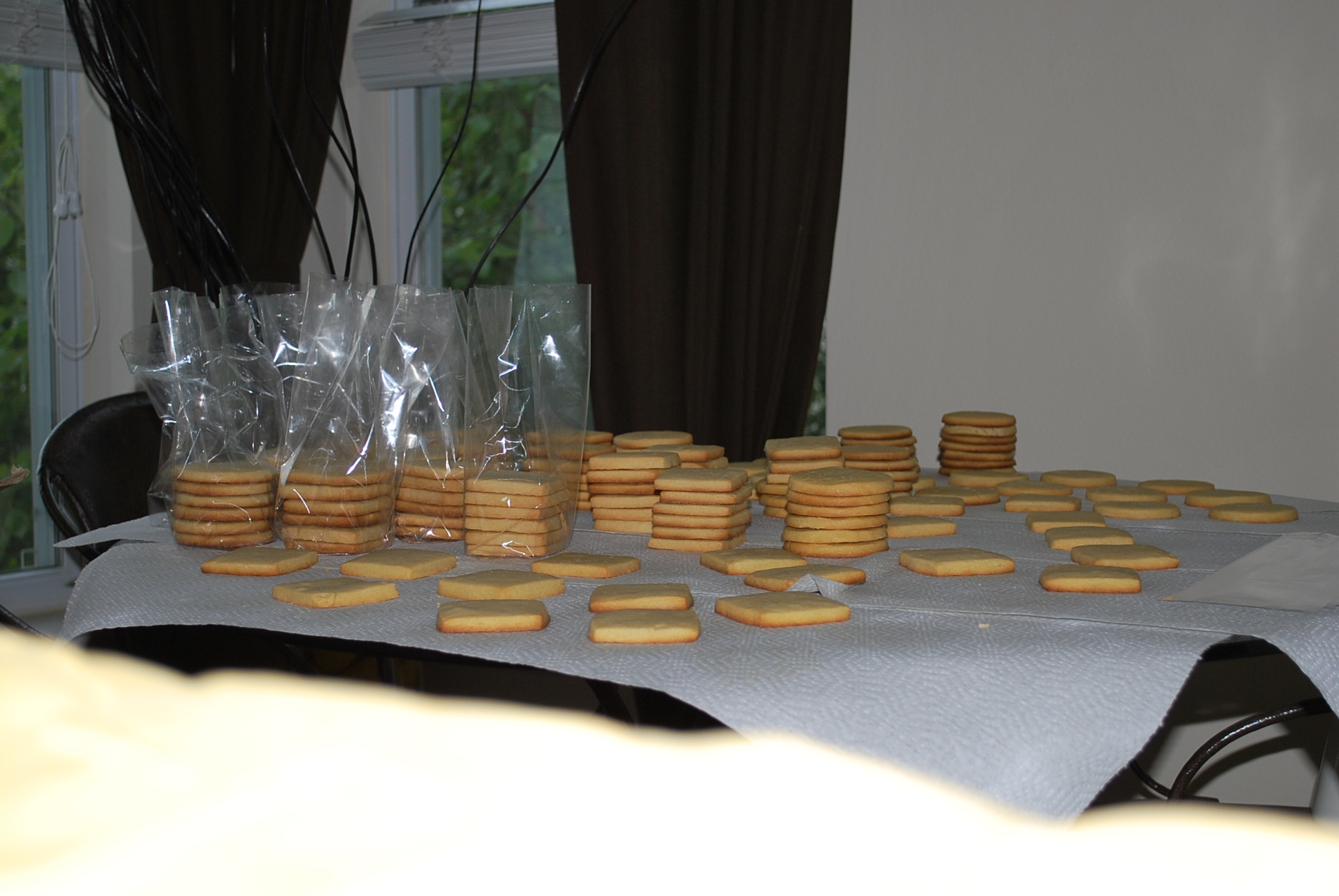 I've named her my little cookie supervisor… she's very observant.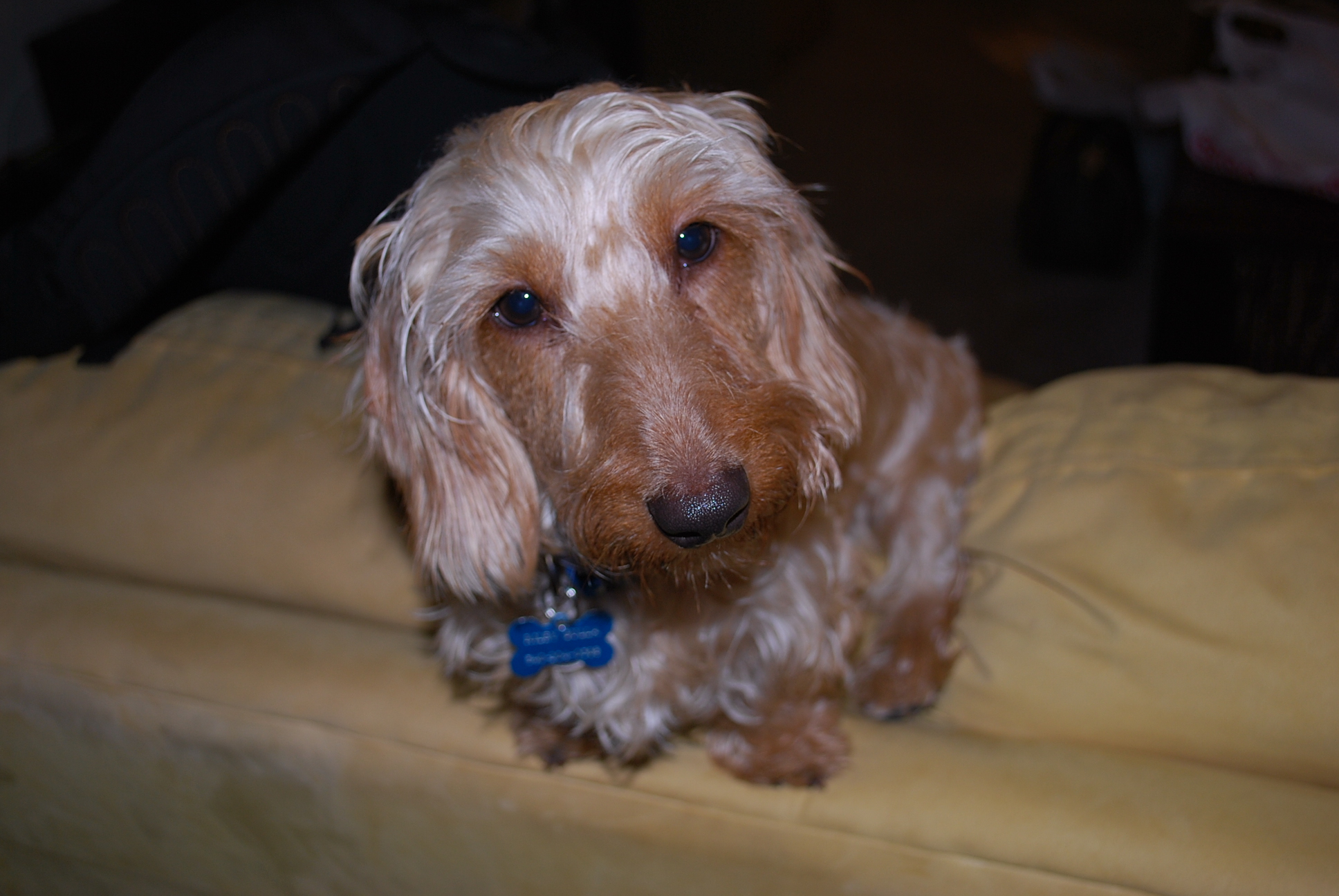 Who knows… maybe she'll start guest blogging. I'm sure she'd be good at figuring out who the pupcake thief is!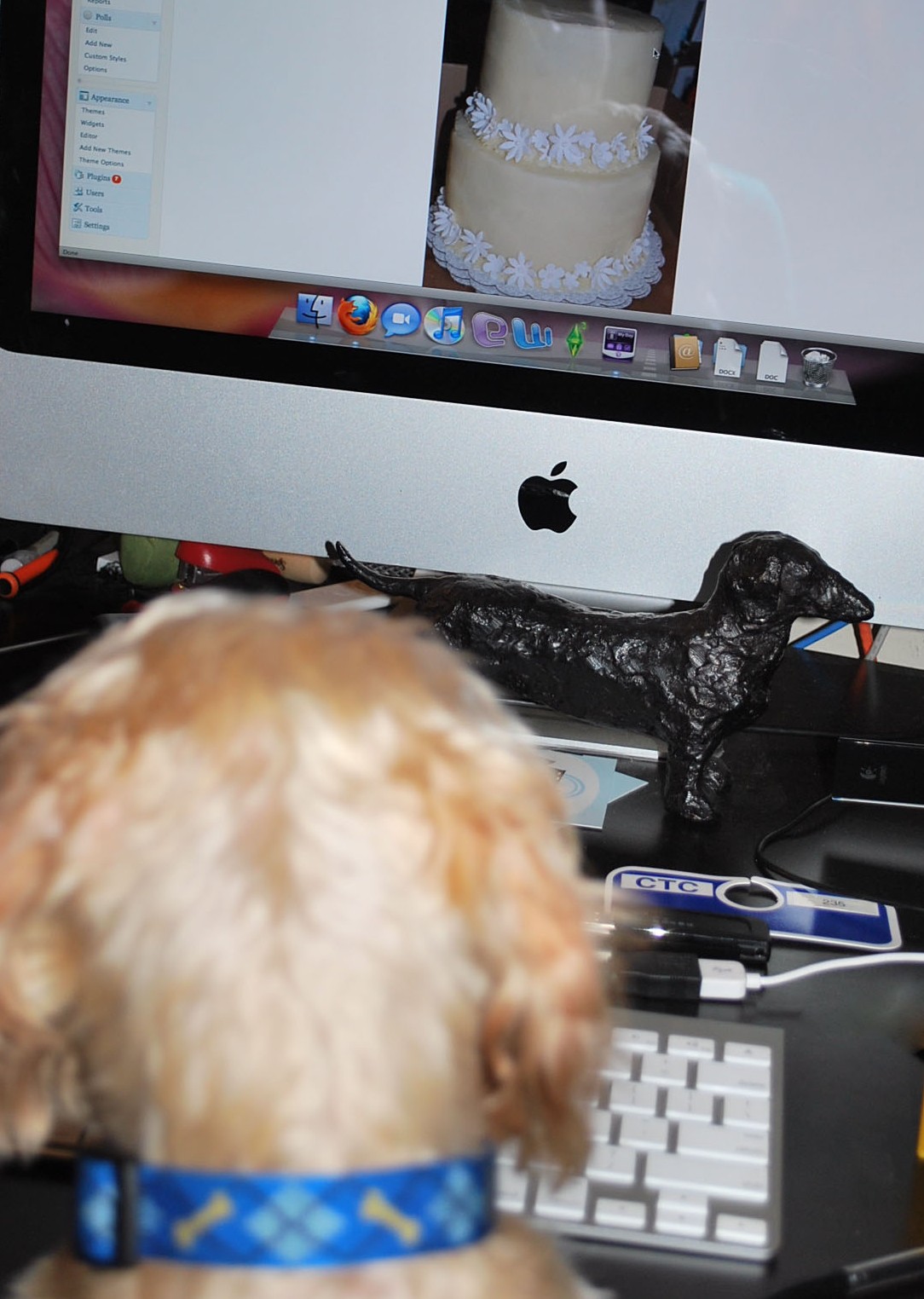 Stay tuned for my info on my cookie class!! I'm so excited!!