It's been awhile since I've posted, but I have made a few confections lately. Brandon requested a vanilla cake with vanilla buttercream for his birthday and I wanted to make it special, so I decided on a lego themed cake.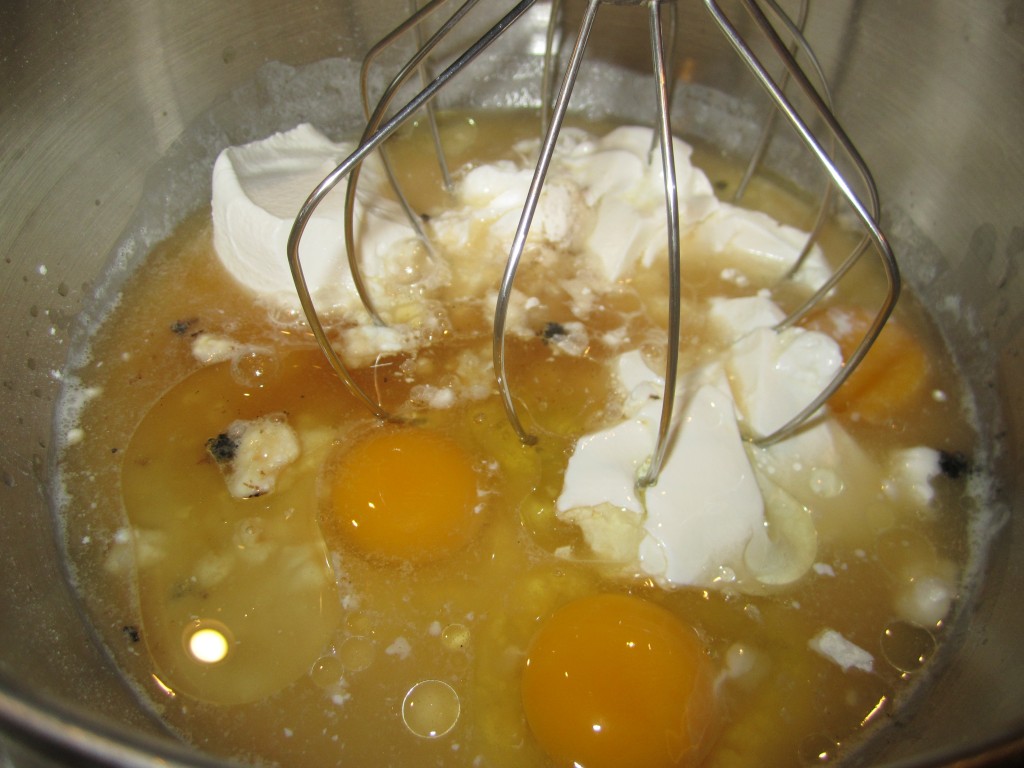 I decided to throw in some vanilla bean too! I love the black speckles and it gives the cake so much vanilla flavor.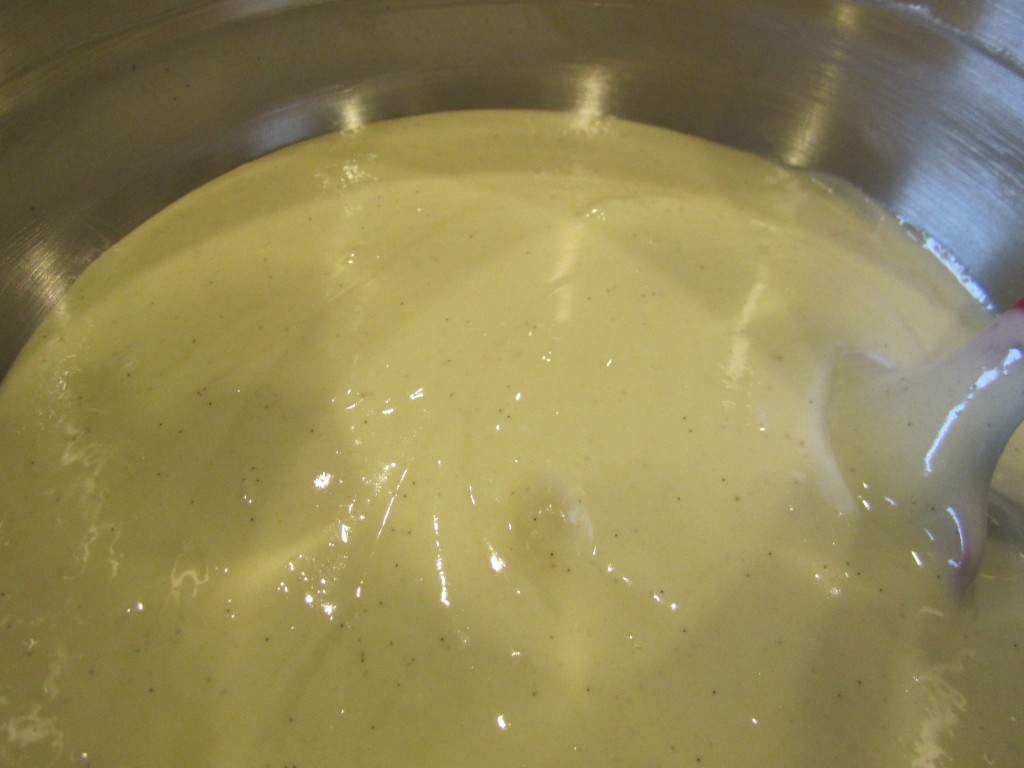 My plan started a little ambitious… I wanted to make it look like I'd built something with the lego cakes…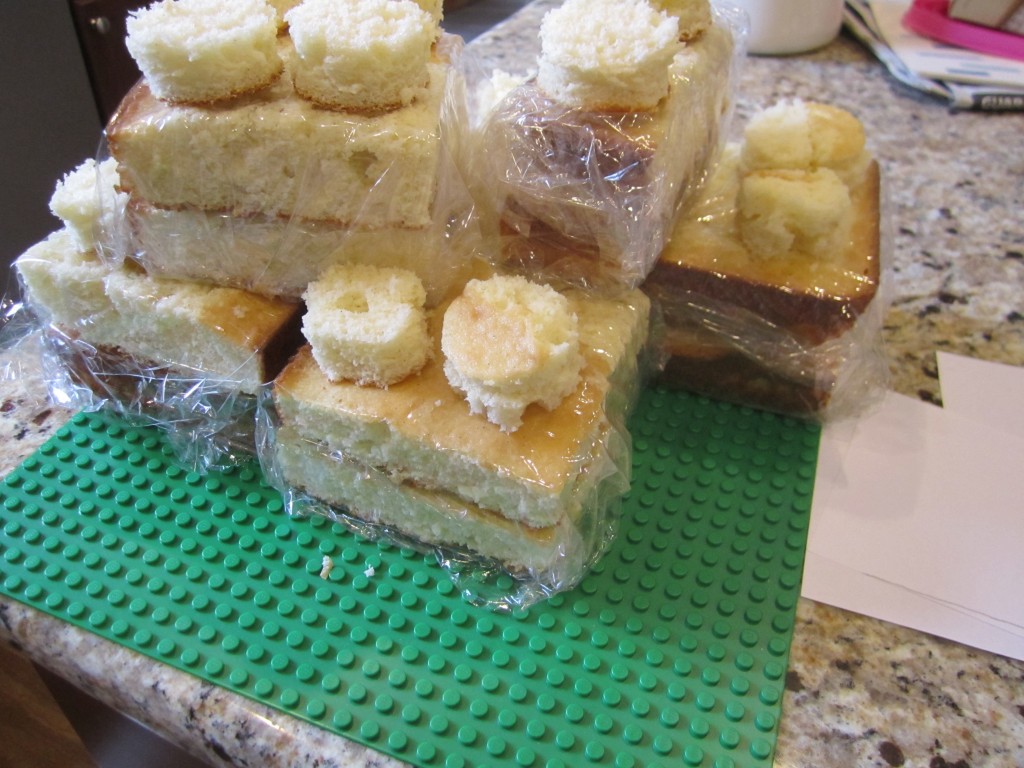 But after icing three cakes – I decided that would be plenty cake. I also ended up using marshmallows for the pegs on the tops – the circle cake pieces fell apart too easy.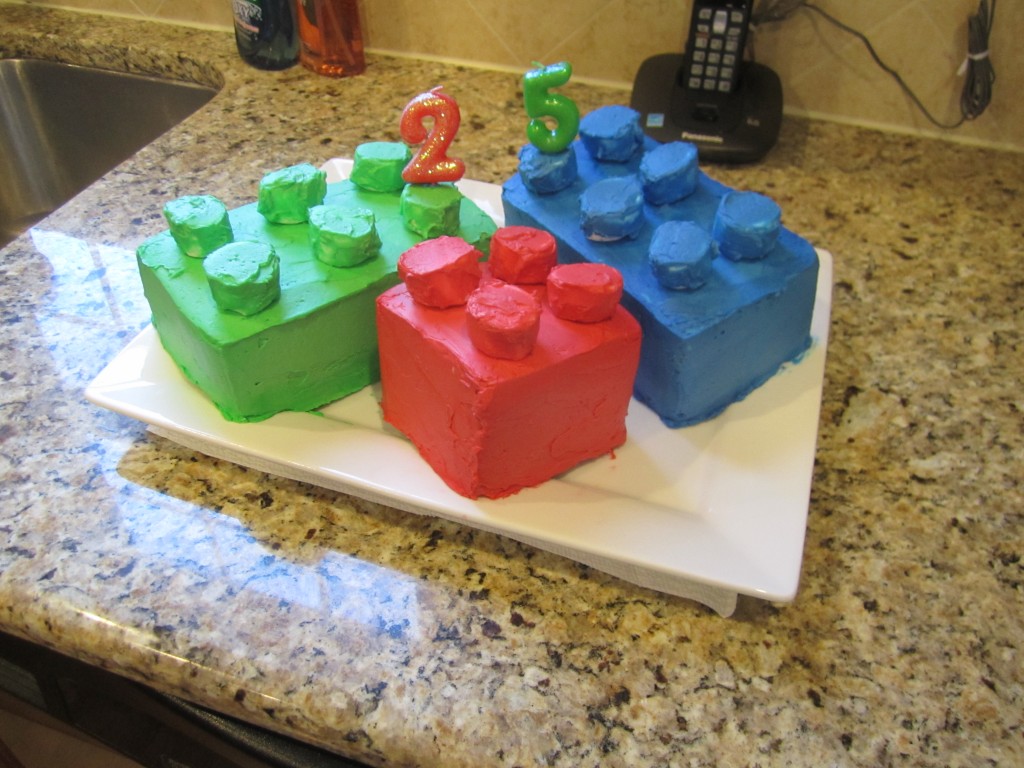 Ta da! In case you were wondering, I made a chocolate cream cheese filling. It was amazing and Brandon loved it!