I was so honored to be able to provide the desserts for Dave and Stephanie. They contacted me awhile back. I work with Dave and he had sampled many of my lovely cupcakes! Stephanie knew that she wanted a cupcake tower. We met and discussed options and decided to split the cupcakes – half groom's theme, half lavender wedding theme.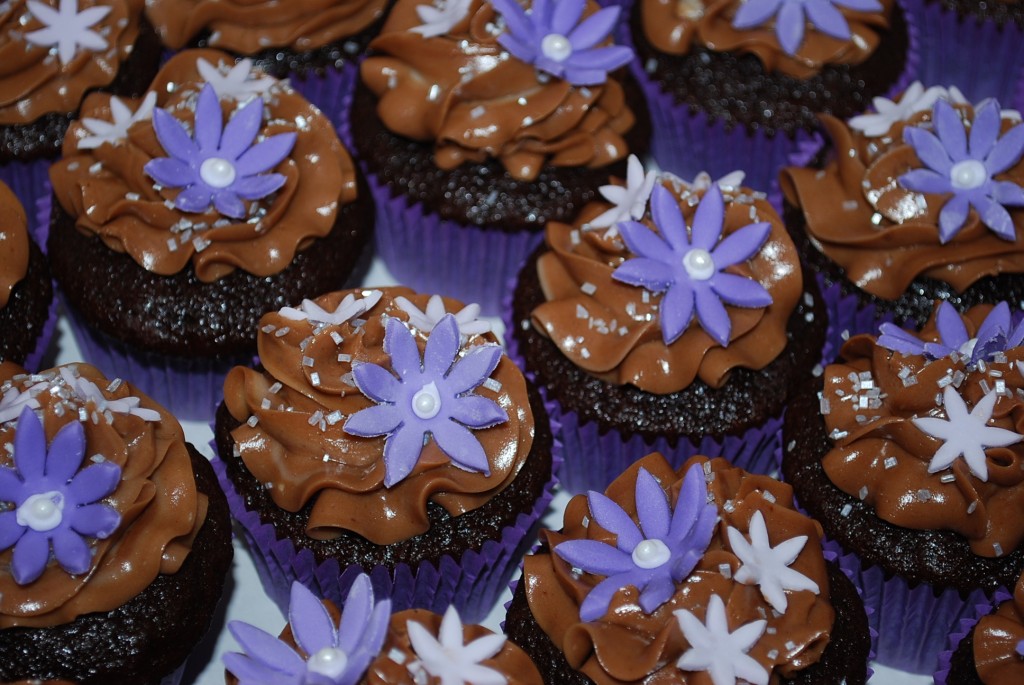 The bride's cupcakes were lavender cake with vanilla buttercream, as well as chocolate cake with chocolate ganache buttercream. They were adorned with pearl sugar and fondant flowers with a sugar pearl!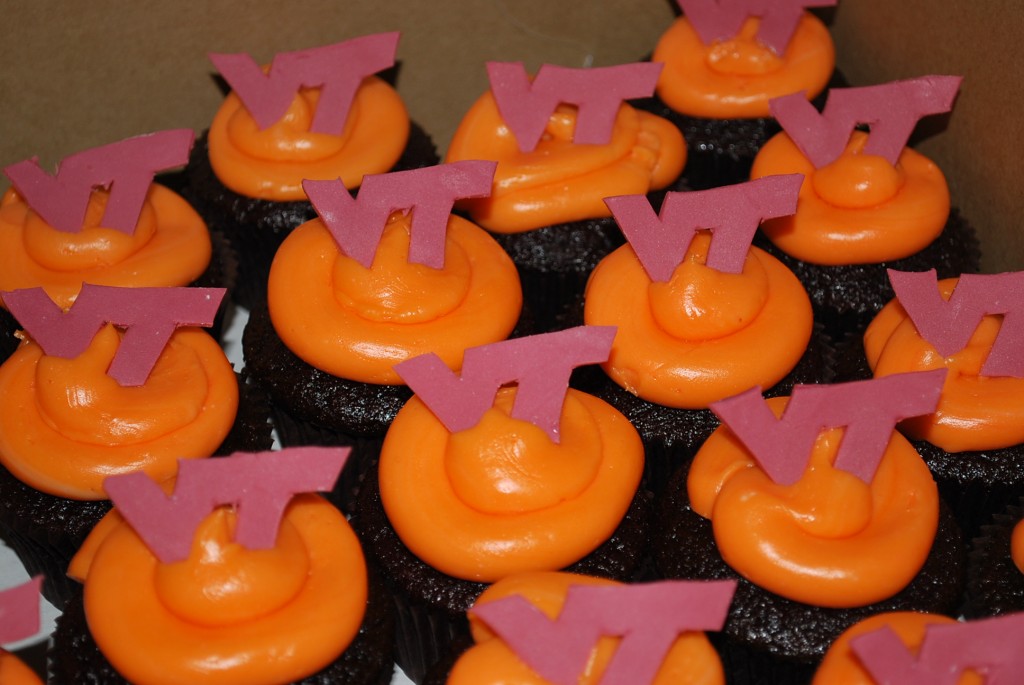 The groom's cupcakes were chocolate cake, filled with chocolate ganache and topped off with vanilla buttercream! I was obviously OVER willing to create a Hokie theme!
Of course we got half way to Leesburg and realized we left the fancy camera at home, bummer : (  But here are a few shots Brandon took with the iPhone!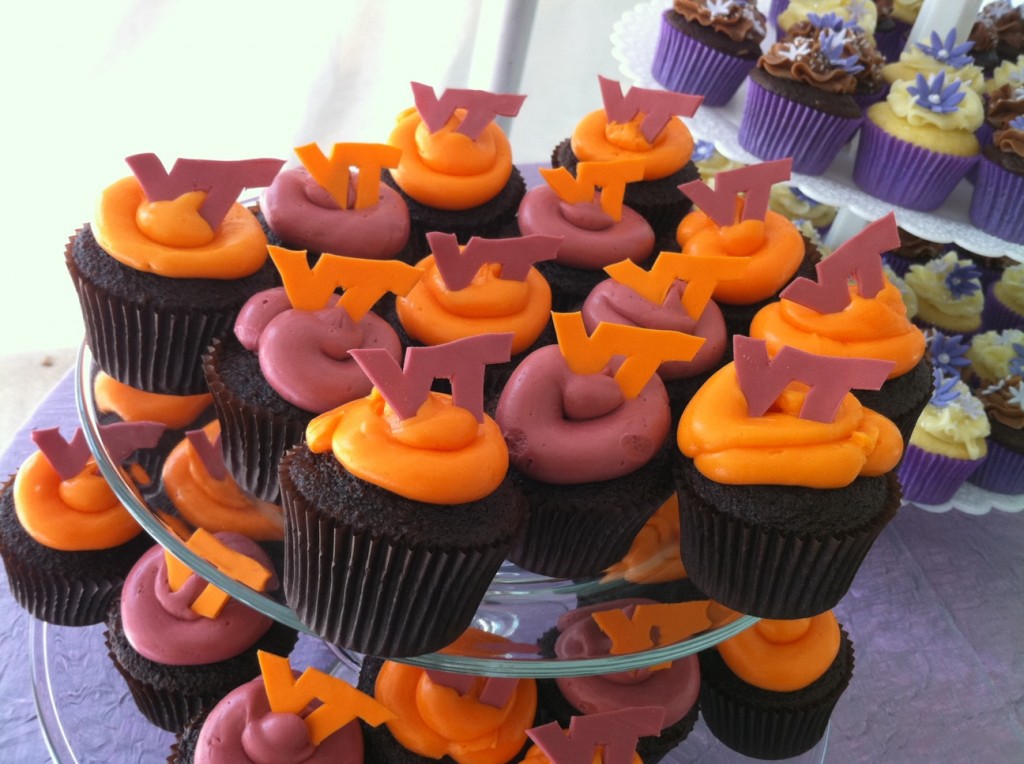 One of the two Hokie towers!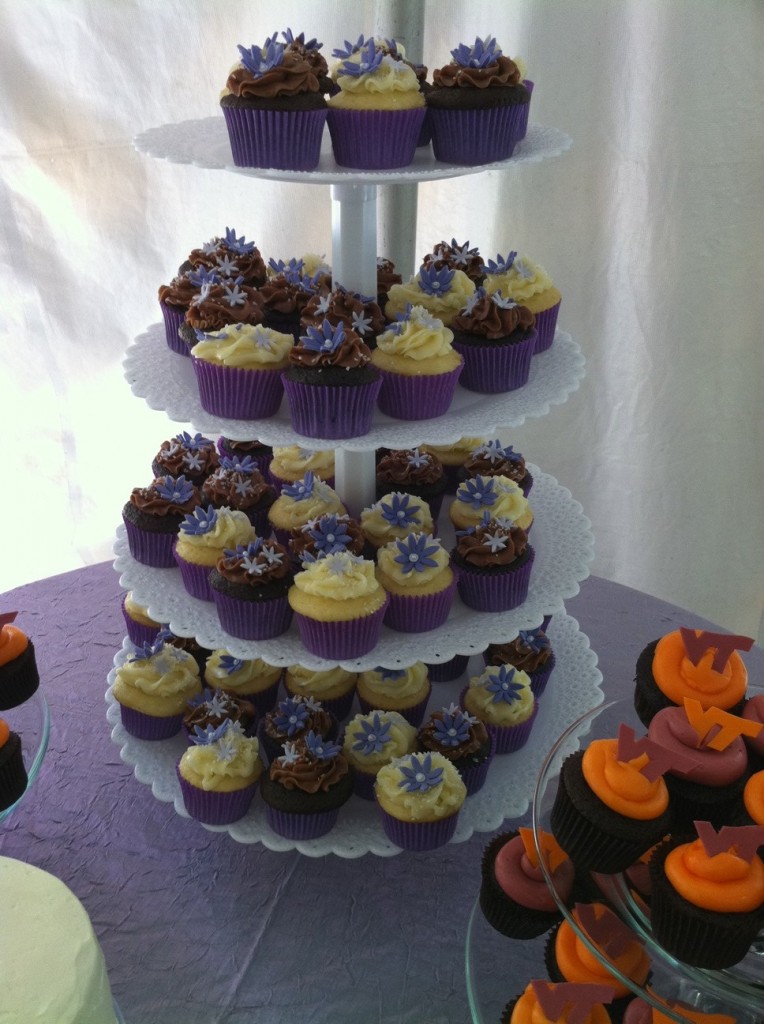 The lavender tower!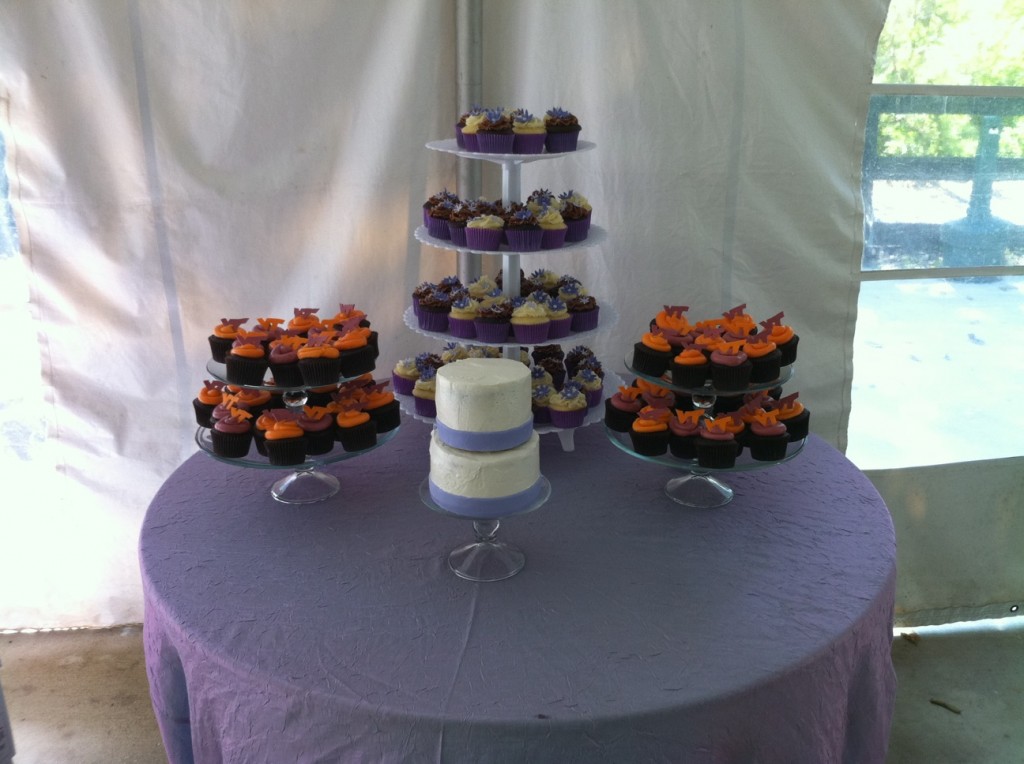 And the whole spread! I can't wait to see professional pictures of the final table – the wedding coordinator would later add a beautiful fresh flower topper as well as flowers all over the table! (I'm not very good at decorating … just baking!)