A couple weekends ago, Brandon went to Virginia Tech to do some bro-ing with his Phi Tau's. I woke up Sunday morning bored and decided I'd bake something.

I found this recipe in the latest Cook's Illustrated: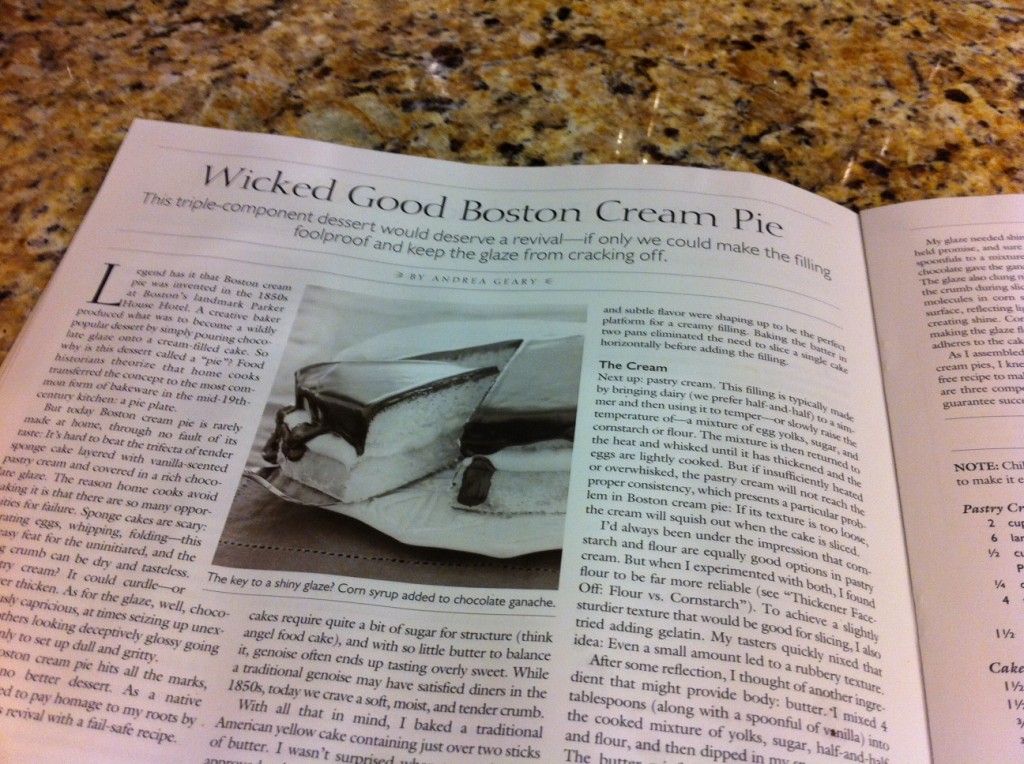 Wicked good huh? Ok I'll try it. If you've never flipped through a Cook's Country or Cook's Illustrated, you're missing out. The magazines revolve around "America's Test Kitchen" which is a 2,500 square foot test kitchen located outside Boston that is home to more than three dozen full-time cooks and product testers. Their mission is to develop the absolute best recipes for all of your favorite foods. They test each recipe 30, 40, sometimes as many as 70 times, until they arrive at the combination of ingredients, technique, temperature, cooking time, and equipment that yields the best, most-foolproof recipe. They also do equipment testing and provide recommended brands for everything from cocoa to toaster ovens.
This particular recipe had a couple goals in mind – create a tasty but tender cake, a Boston creme that didn't ooze out from between the layers of cake and a smooth glaze that would cling to the top of the cake and drip artistically down the sides. Overall – a good Boston cream pie. Wickedly good? Eh – with a few changes.
First – the pastry cream. Pastry cream is made from bringing dairy to a simmer and then using it to temper a mixture of egg yolks, sugar and flour. With the goal of creating a thick pastry cream that doesn't squeeze out from between the cake layers, Cook's Illustrated called for 1/4 cup of flour. In hindsight, I think 2 tablespoons of flour would have been plenty. (1/4 cup = 4 tablespoons). Another tip – always place plastic wrap over pastry creme before placing in the fridge – it prevents a skin from forming.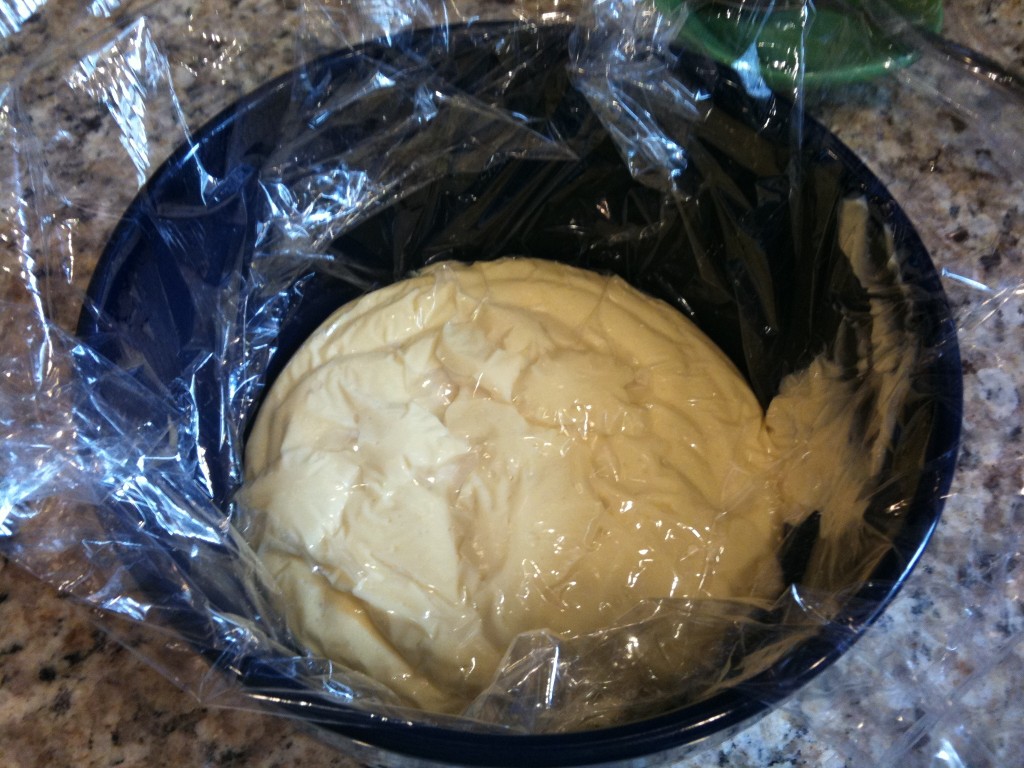 The cake was pretty easy and straight-forward. As was the chocolate glaze. However, instead of equal parts whipping cream and chocolate, I added a little more chocolate to make more of a ganache. "Artistic Overflow" never works for me and it didn't this time either so I decided to just cover the entire pie.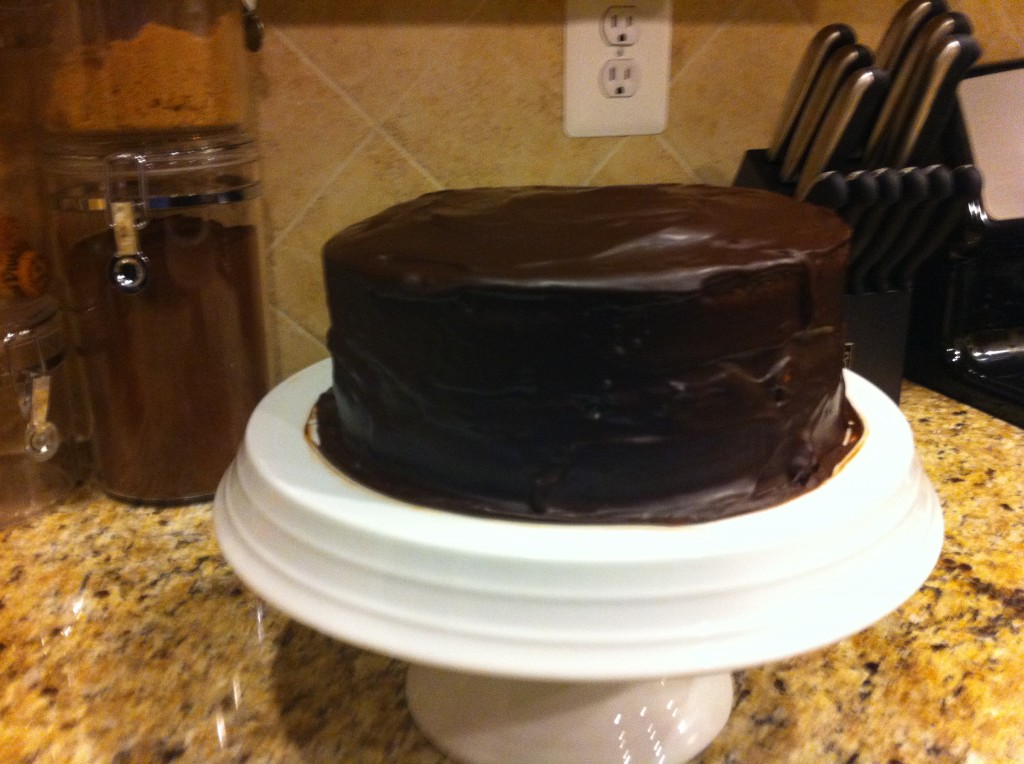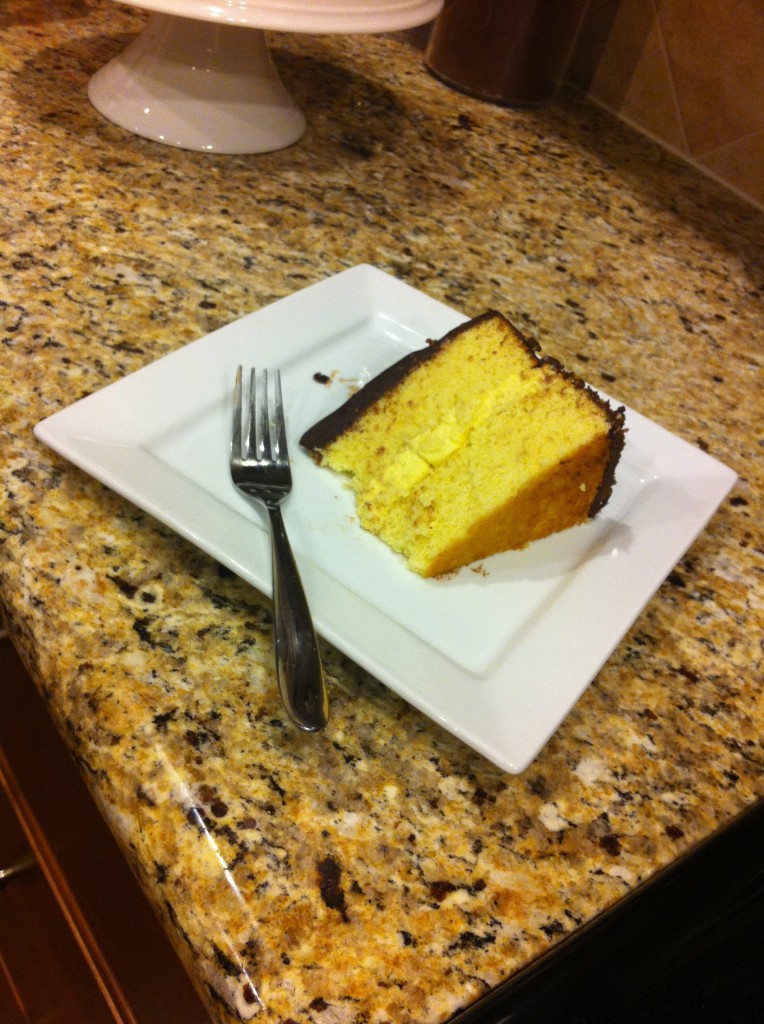 Feel free to email me for the recipe!