I have to admit, I'd never worked with yeast – minus the times when I was little and made rolls with my grandma, but those were rolls and she'd probably done it well over 100 times. I followed the directions perfectly – measured the temp of my milk, let the dough rise for exactly 45 minutes but my final product was no where near these: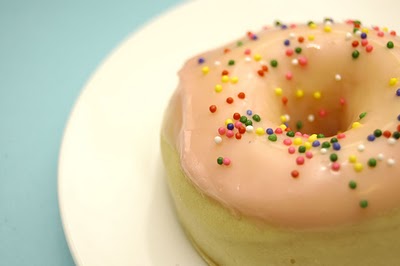 I'm talking about Ali's Baked Doughnuts. She makes everything look easy. So I rolled and cut my doughnuts: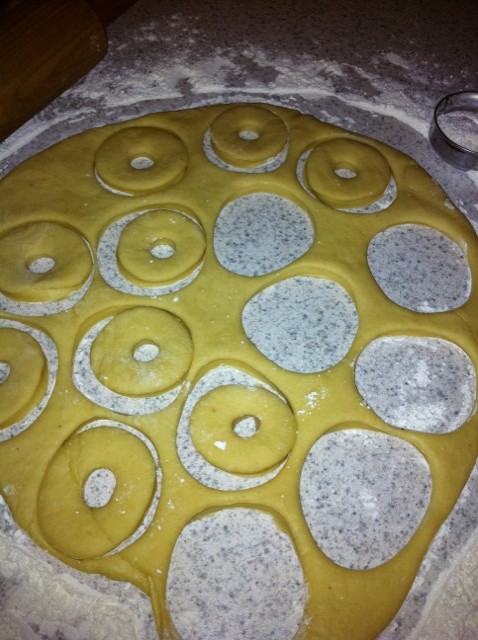 Placed them on the cookie sheet: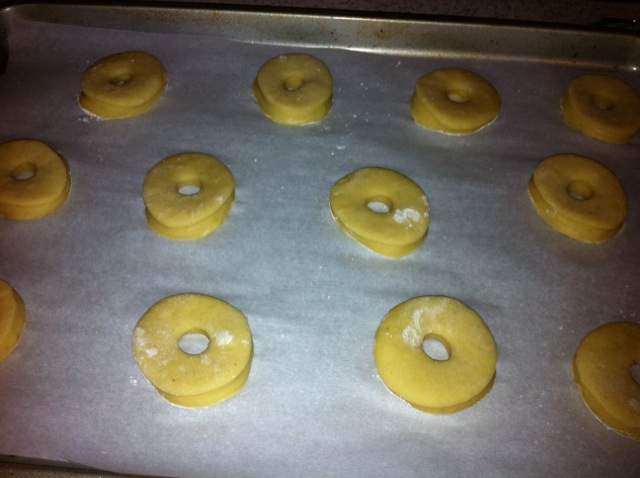 And this is what I got: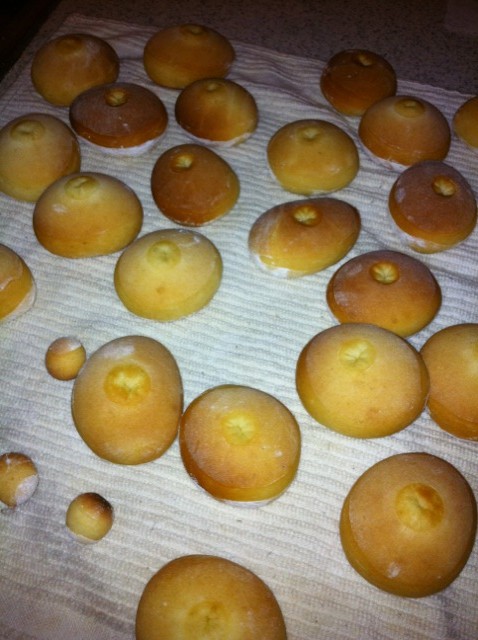 I just have to laugh. First, I didn't have a 3 inch round cutter on hand so I figured I'd make mini doughnuts – but that didn't work since the dough rose too much and then the hole filled in.. (yes those are my sad attempt at baking the holes) They had a slightly tough, baked outside – very similar to a roll. But they also tasted very similar to a pretzel. So how do you remedy a failed yeast-doughnut-pretzel roll? BUTTER, CINNAMON and SUGAR!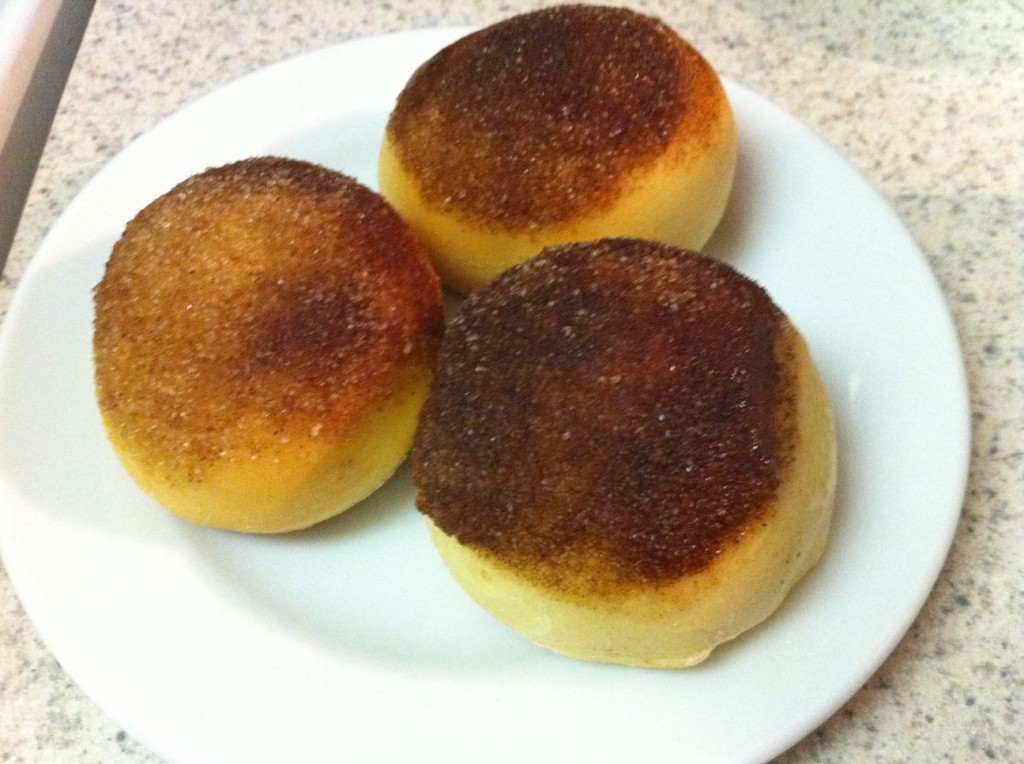 While they are a far cry from a baked doughnut, they turned out pretty tasty! The inside was much like a roll/pretzel, not quite soft enough to be a doughnut. 15 seconds in the microwave: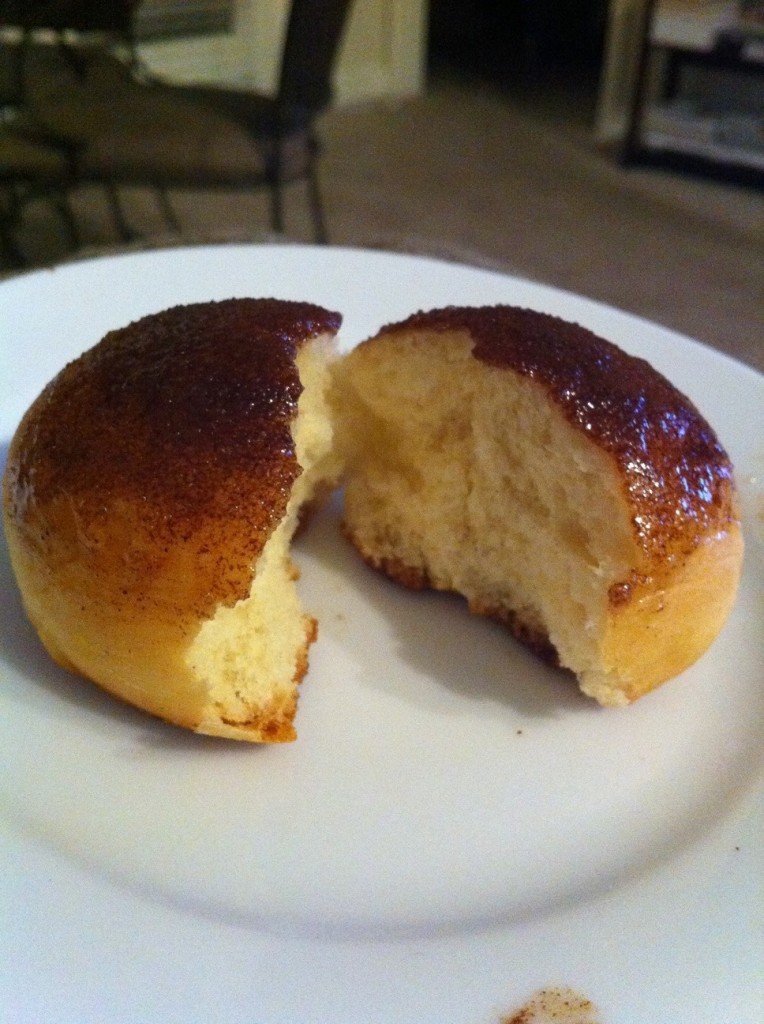 Of course whenever a recipe requires a cookie cutter, I can't help myself: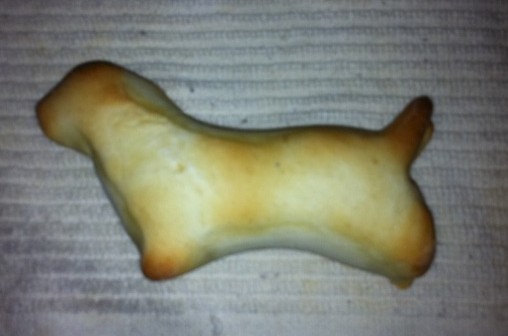 Doughnut pretzel roll dog!