When my grandma made pies, she always had leftover pie crust so she'd make these. Although, according to google, everyone's grandma does. I had a small disk left over from our Fourth of July pie I made. Brandon was bro-ing out with the guys and I was bored so I made the pie-crust rolls.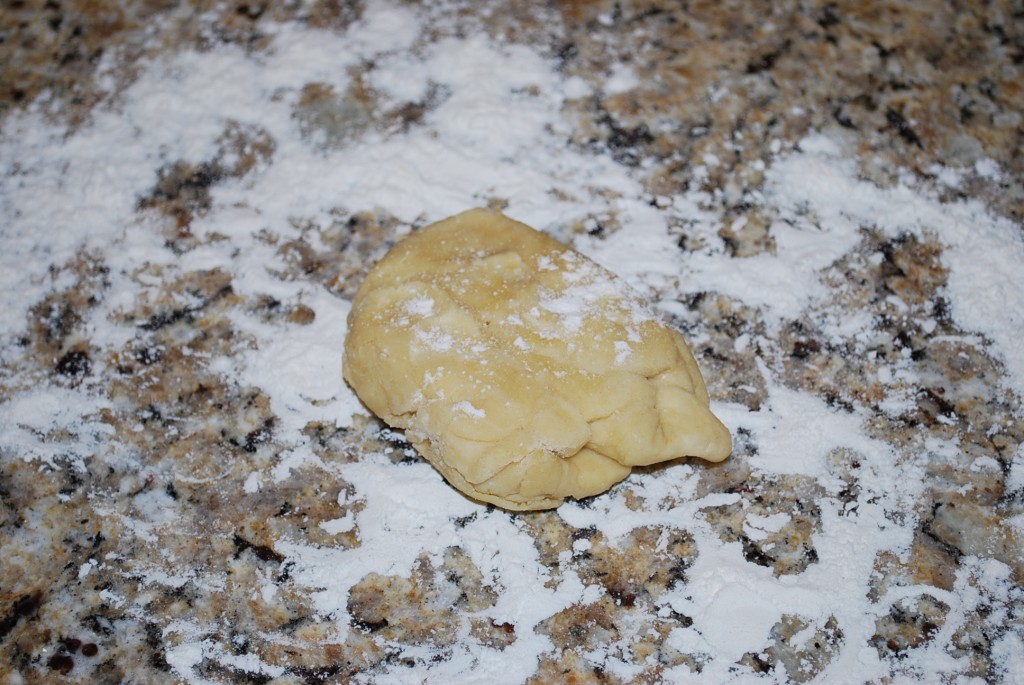 Roll it out and cover it in softened butter.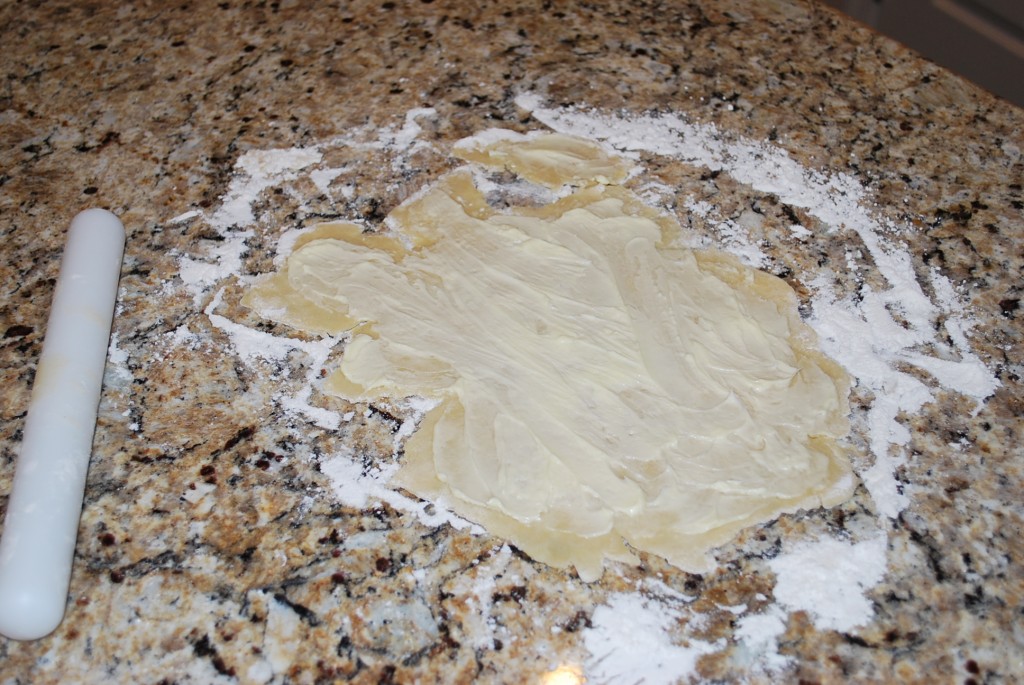 Cover in brown sugar and pecans – or really anything you'd like! Cinnamon and sugar, cocoa and sugar, etc.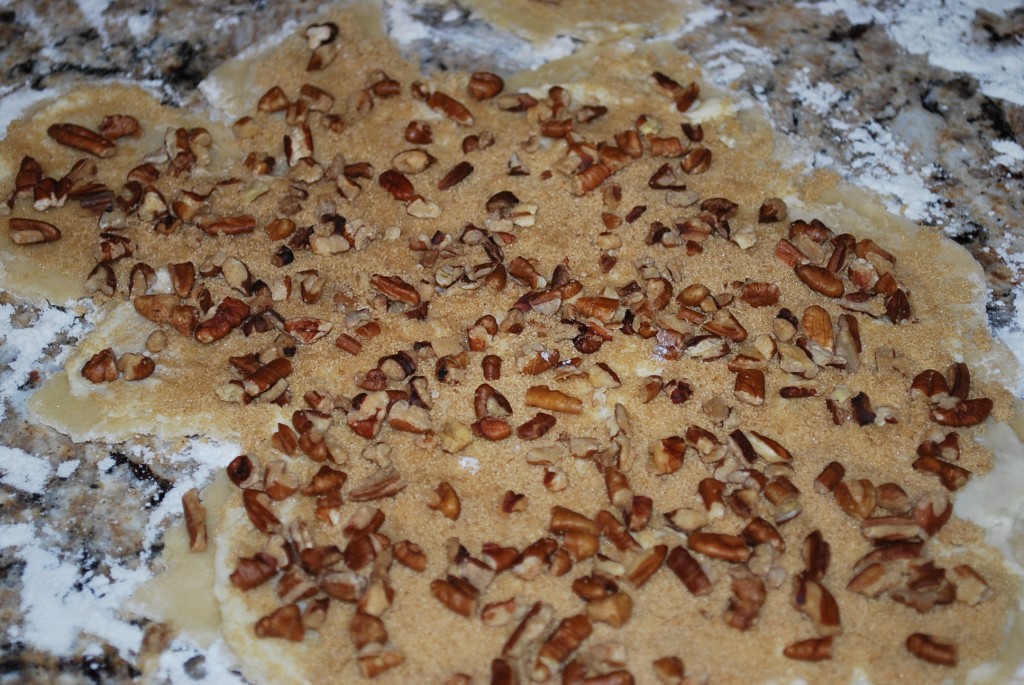 Sorry ladies, dad isn't home yet.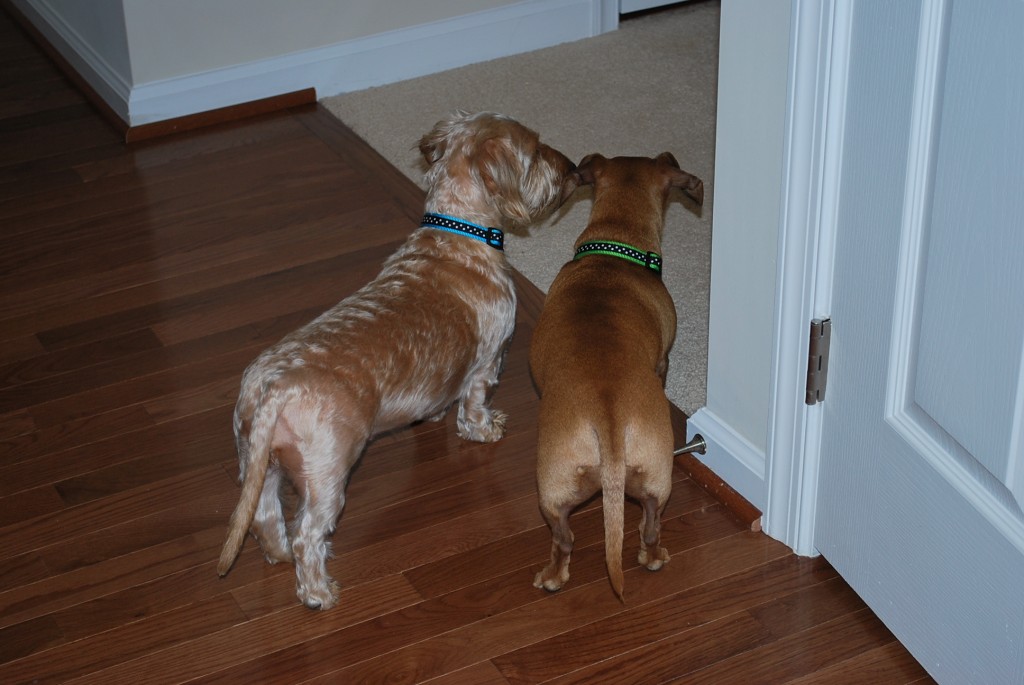 Cut in strips and start rolling!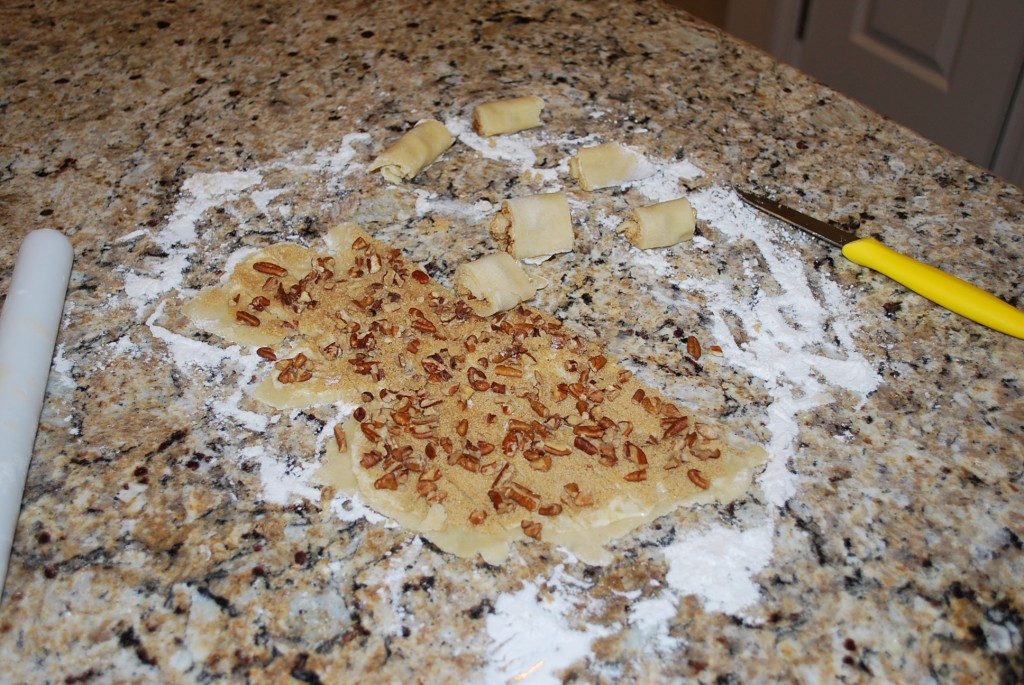 Bake at 350 until pie crust is done – I think it was about 20 minutes, but I am terrible at keeping track.
The brown sugar oozes out and caramelizes on the parchment. It hardens and would actually make really neat edible decoration on cupcakes!