Hope everyone had/is having a lovely fourth! Brandon and I ate early and are now suffering from food comas. Other than some amazing burgers, we had two recipes we wanted to try – jalapeno poppers and a red, white and blueberry pie.

I tried the Pioneer Woman's Dreamy Apple Pie, but amended a little to include some red and blue!
She calls for a whole cup of heavy cream with other deliciousness, covered in a brown sugar and pecan crumb – instead of covering the top with pie crust.

After one hour of baking, out comes this beauty!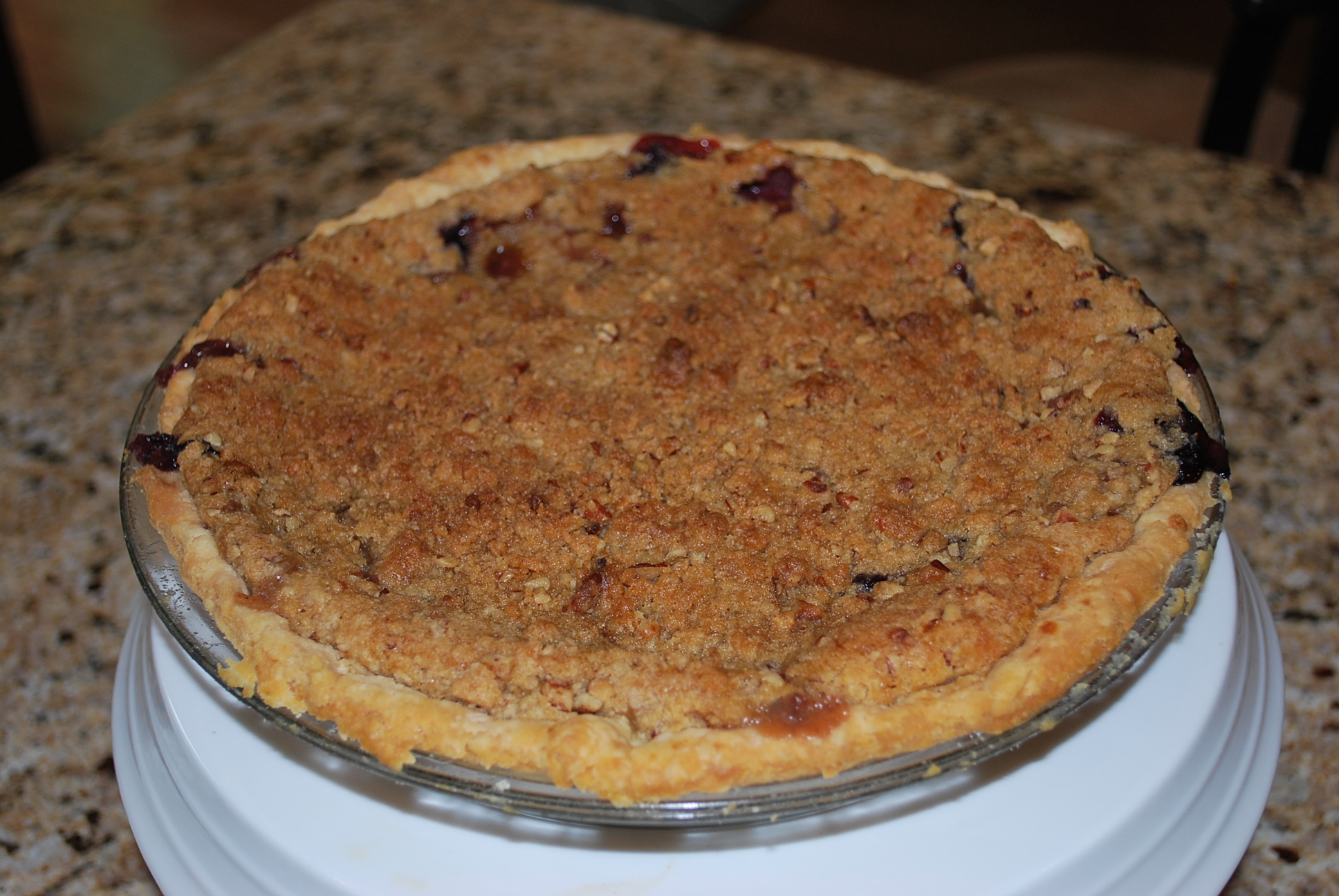 … and of course, I had to use my mini brioche cups to make mini pies, adorned with vanilla ice cream!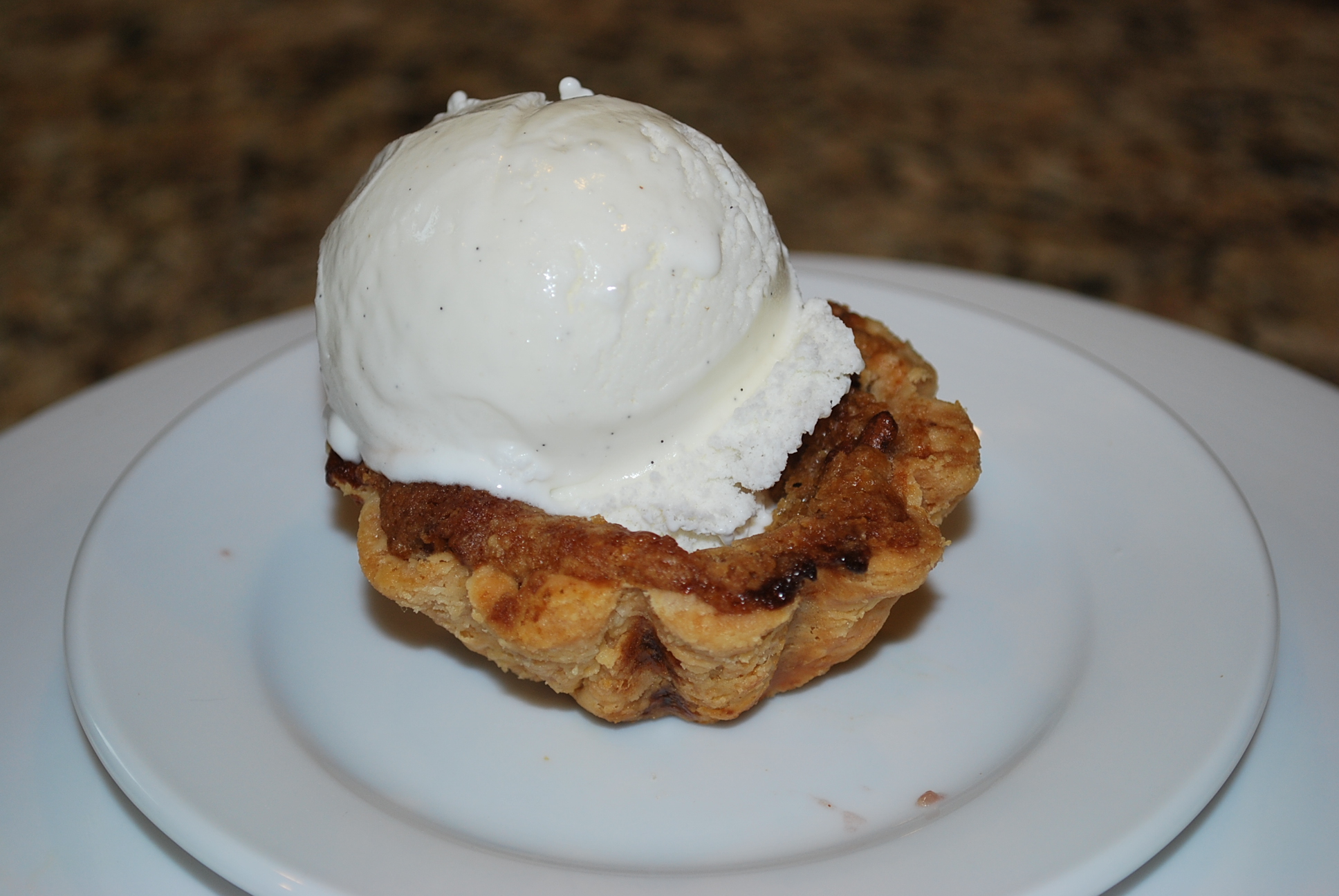 Yes, I did mention jalepeno poppers. Our garden is overflowing with jalepenos, so we combined the best recipes we could find. Brandon sauteed mushrooms, onions, bacon and pepperoni (yea, random but delicious). Then whipped this goodness into softened cream cheese and added some cheddar and monteray jack cheeses. We piped the filling into halved jalepenos (after removing the seeds and membrane).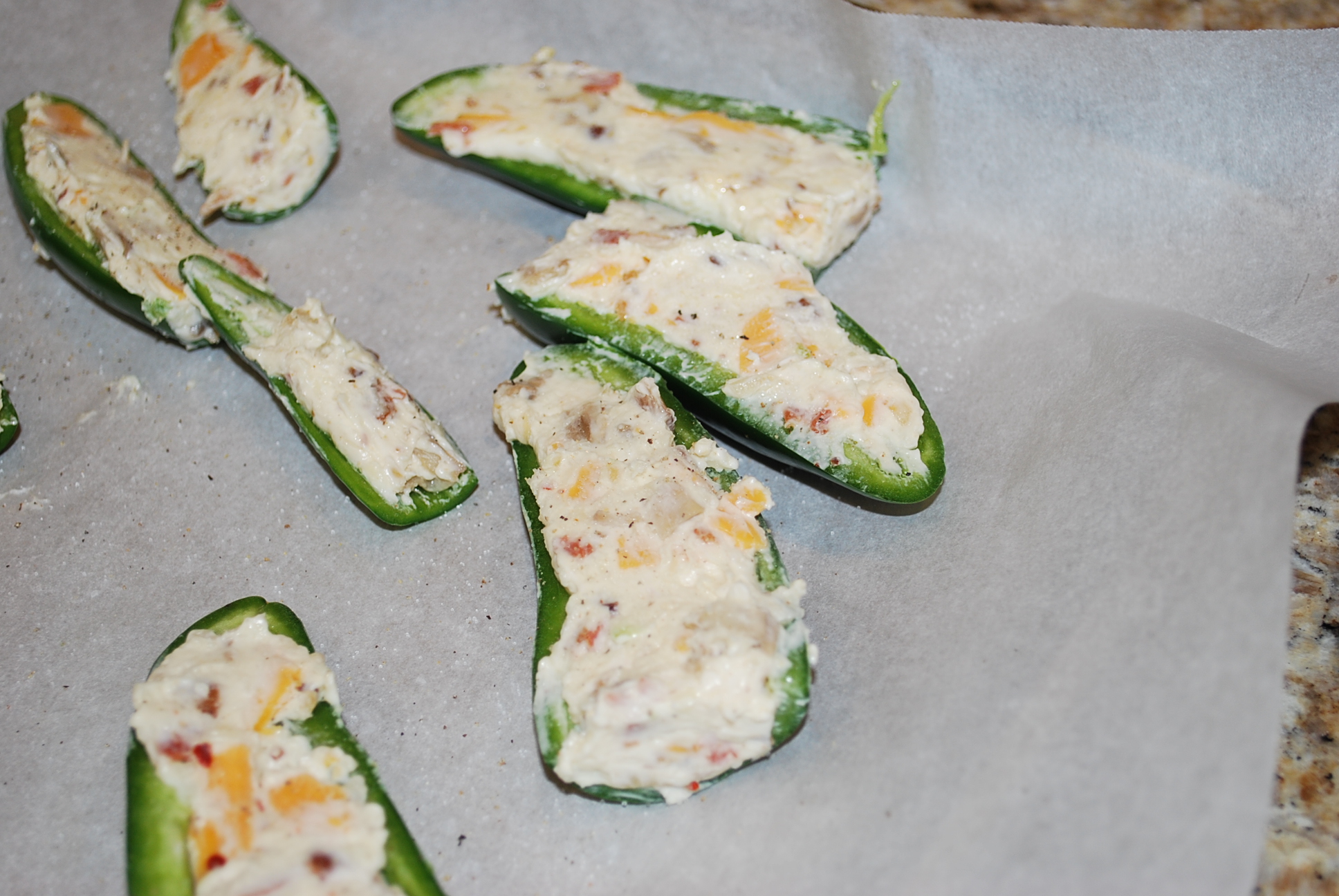 We then dredged them in egg wash, then flour, then egg wash, and then bread crumbs. Bake at 350 for 35 minutes or so, and voila! They were delicious! And I'm sure slightly more healthy than their fried version.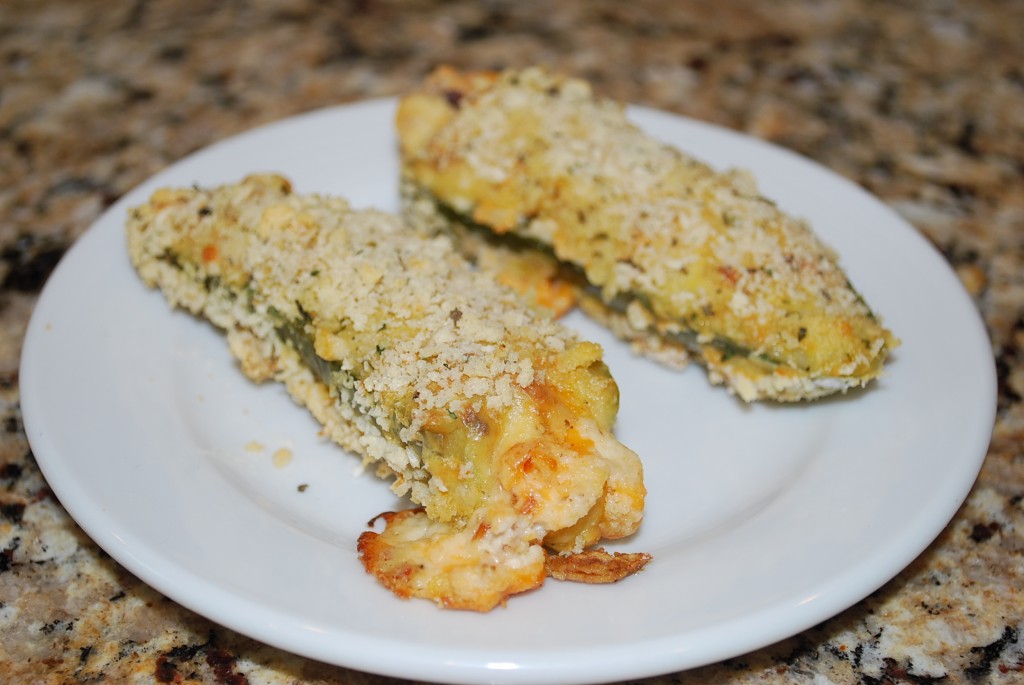 In case you were wondering, yes I did manage to snap a picture of our burgers. Happy Fourth of July!