I am surprised it look me this long to put these two divine sweets together… ready? This is so easy anyone can do it…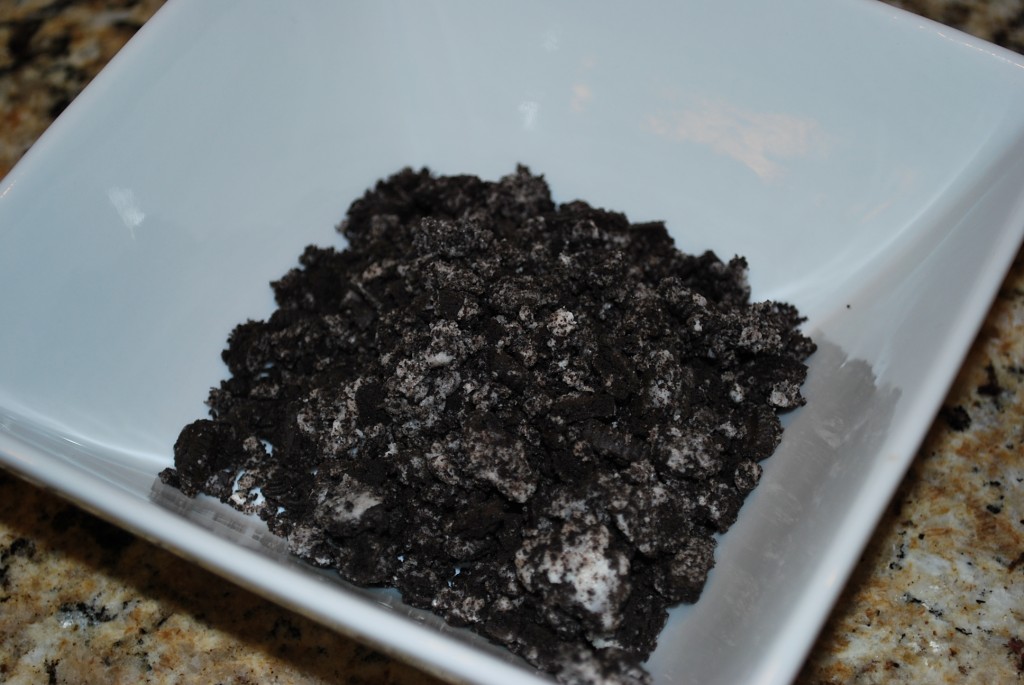 Smash up some oreos (these are double stuffed, but that really isn't necessary since we're adding plenty of creme)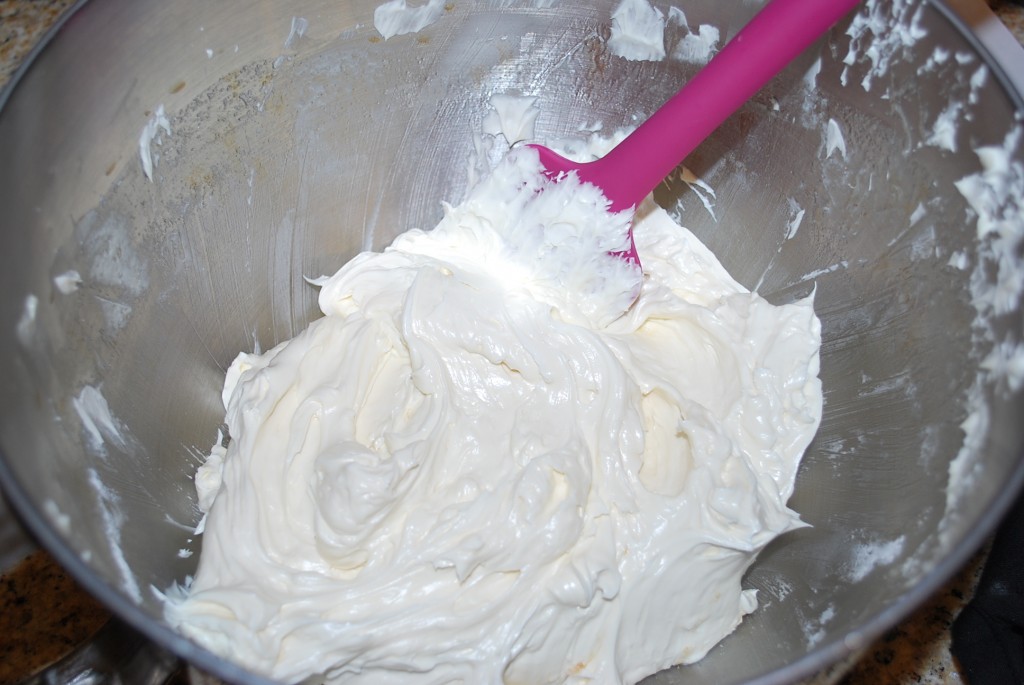 Make up a batch of buttercream. I suggest swiss meringue, but any frosting you prefer would be perfect.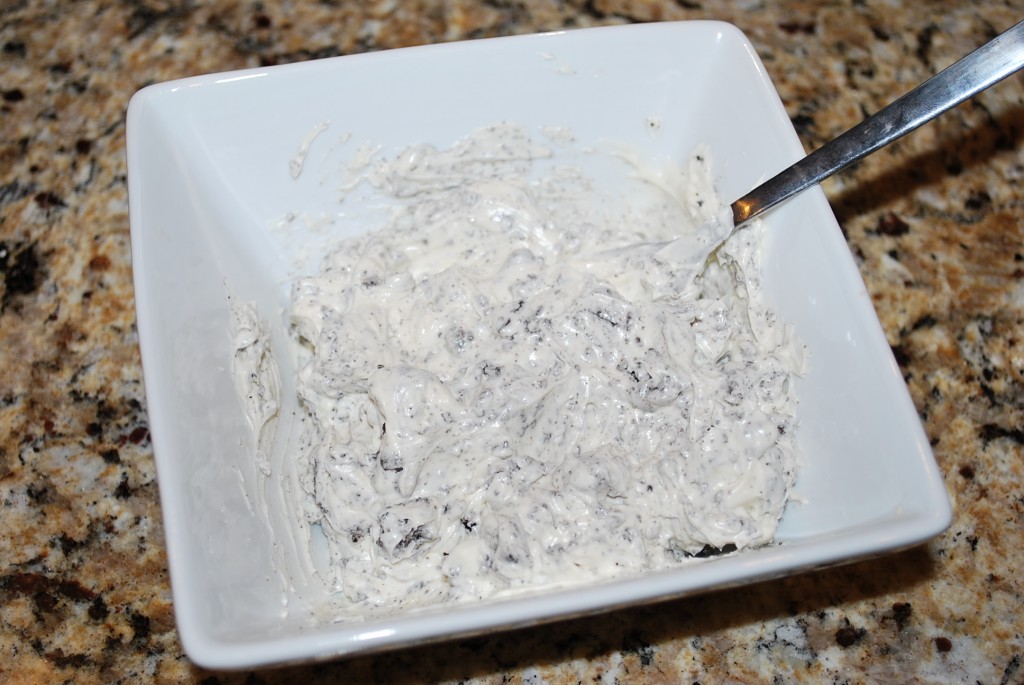 Add one wonderful thing to another! Easy as pie – cookies and cream buttercream!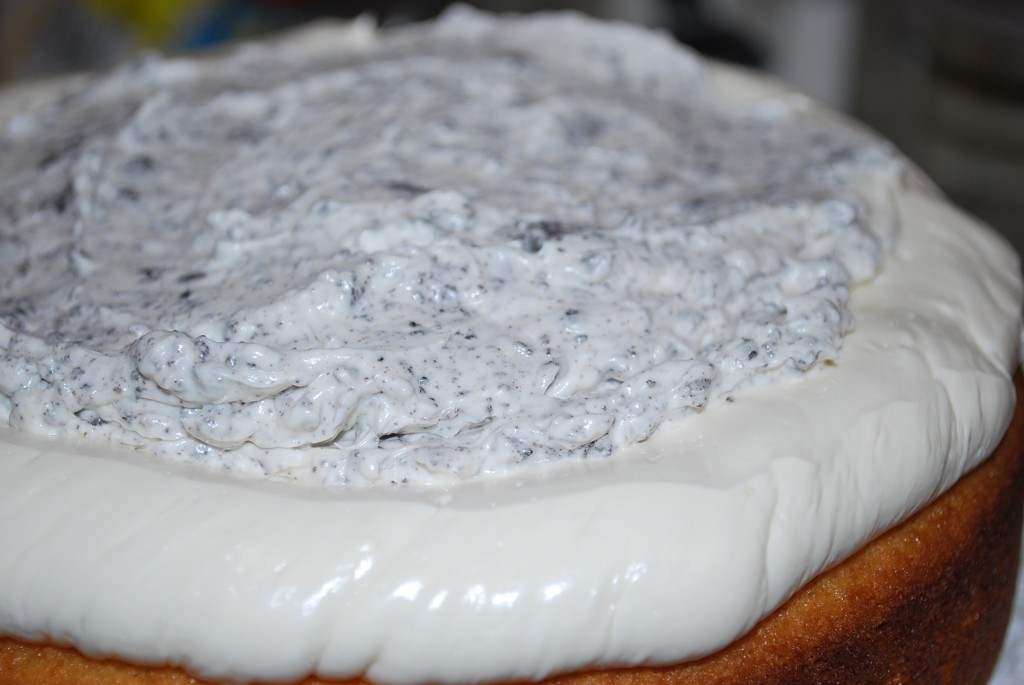 You could ice a whole cake with the c&c frosting or use it as a filling, as I did.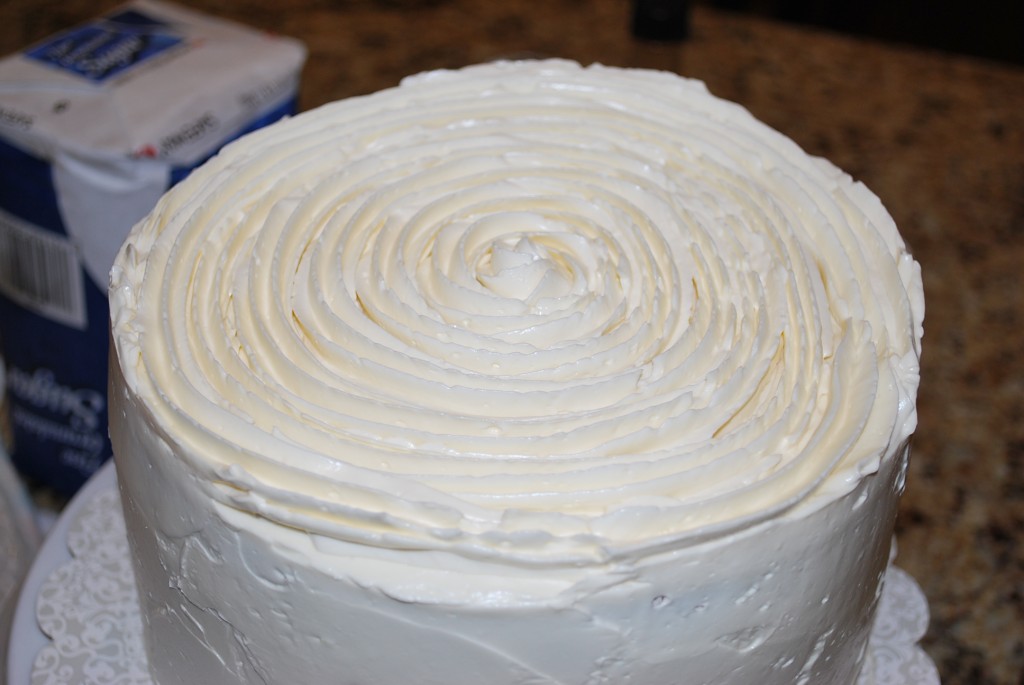 I iced my cake with vanilla buttercream. Instead of the flowers, I tried a swirl. Not bad…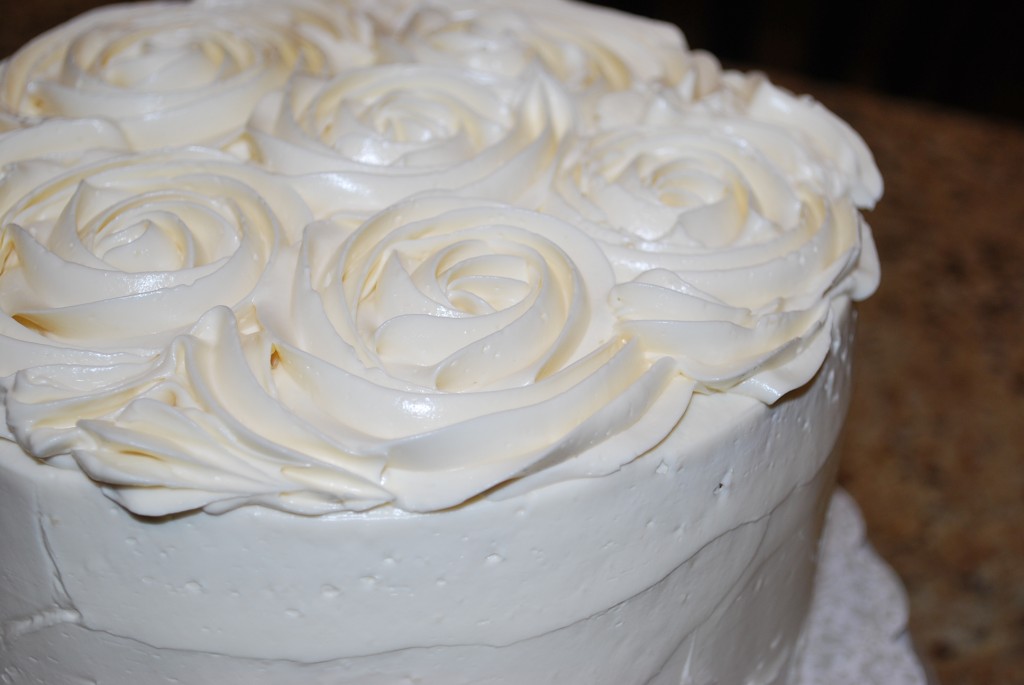 Eh we'll stick with the 1M roses. Always looks beautiful!