We were invited to a pool party not too long ago. Of course it's always nice to bring a side dish to these sorts of gatherings. Mine are usually sweet. For this particular occasion, I decided to go with a rich chocolatecookie and add peanut butter chips. I highly recommend using a high quality cocoa powder, even if it's Ghirardelli, which you can get at most grocery stores. It just makes this cookie so much better!
Chocolate Cookies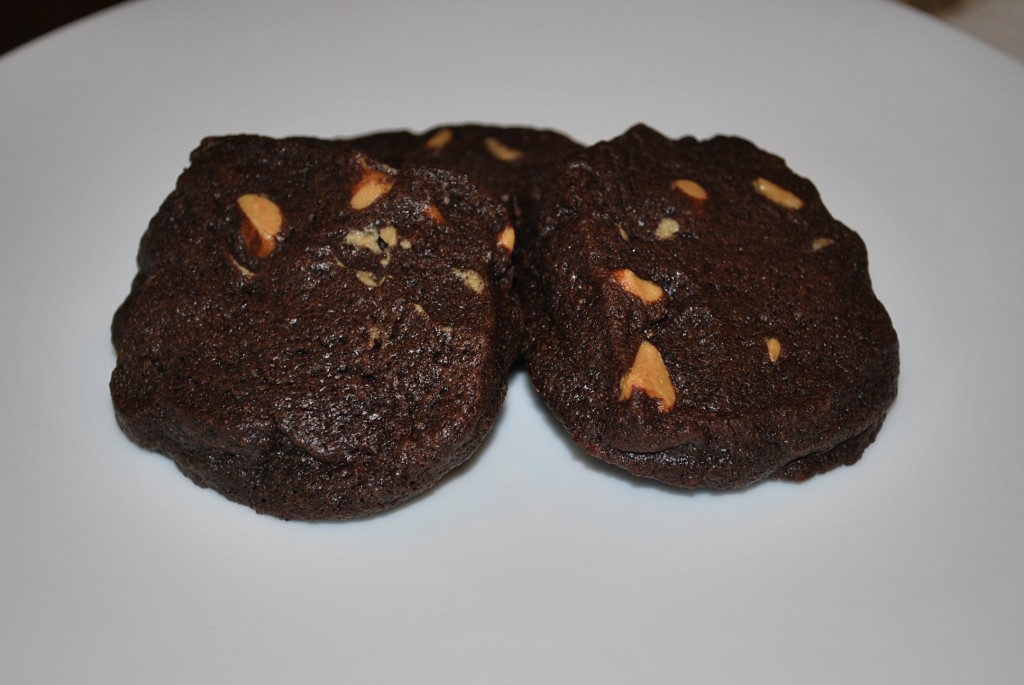 adapted from the Food Network
2 1/2 sticks unsalted butter, at room temperature
2 cups sugar
2 large eggs
1 tablespoon vanilla extract
3/4 cup quality cocoa powder
2 cups all-purpose flour
1/2 teaspoon baking powder
1/2 teaspoon salt
8 – 10 oz peanut butter chips
Directions
In a large bowl, add the butter and sugar and cream together using mixer. Add the eggs and vanilla extract to the creamed mixture and mix until combined. In a medium bowl, mix the cocoa powder, flour, baking soda, and salt. Slowly add the dry ingredients and continue mixing until incorporated. Remove from mixer and hand mix in the peanut butter chips. I used about 8 oz, but next time I'll use the whole bag.
Roll the dough into 2 logs that are about 2-inches high and 1-foot long. Wrap them in waxed paper and place in the refrigerator. I left mine in over night. It makes it so much easier to cut and they won't spread when baking.
Preheat oven to 350 degrees F.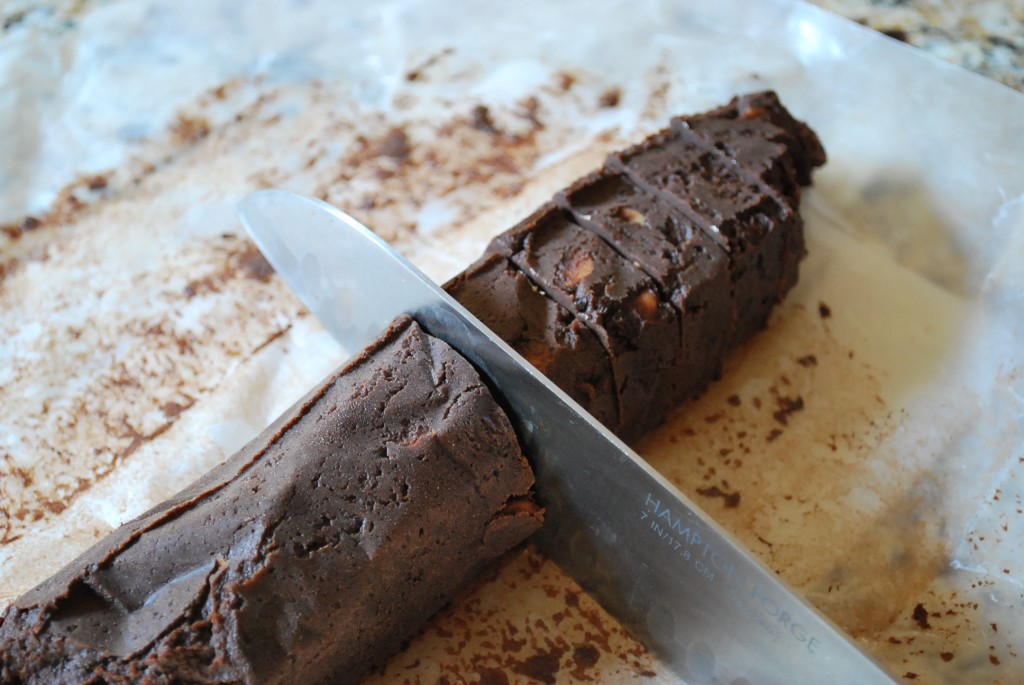 Slice into cookies, about 1/2 inch thick. Place on a  parchment paper lined cookie sheet about 2 inches apart. Bake for 10 minutes.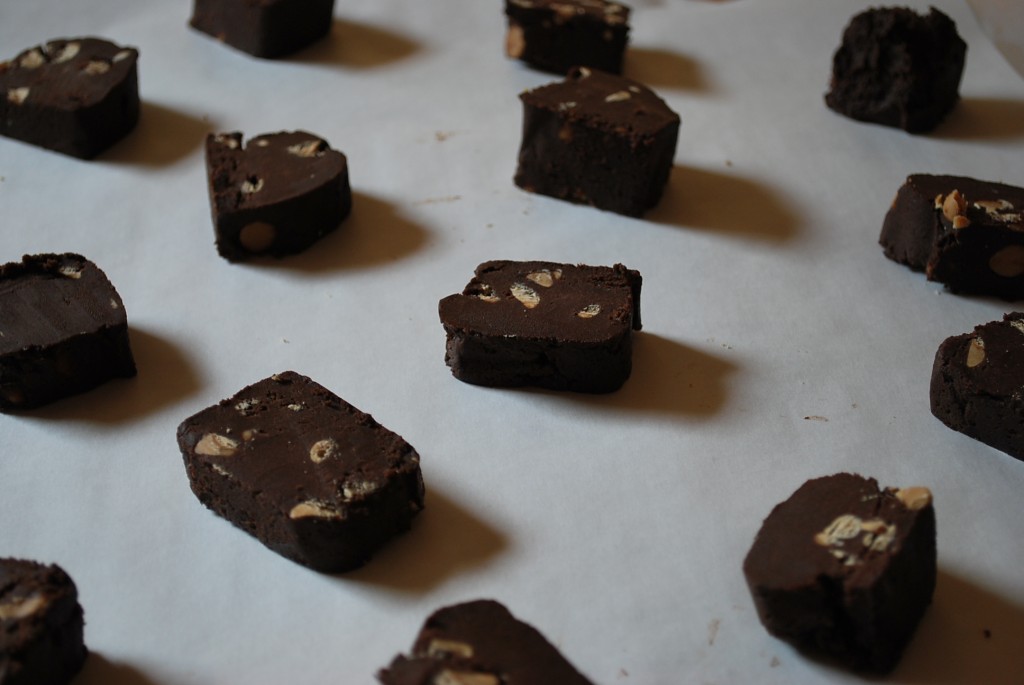 Remove to a wire rack to cool.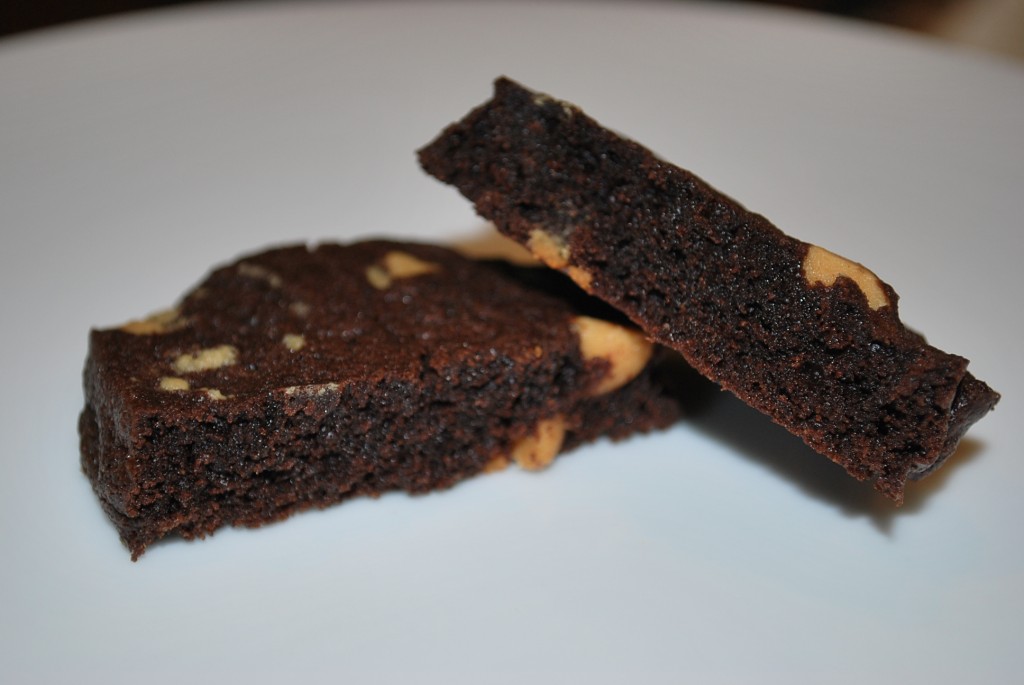 Enjoy! I'll probably have a few more good recipes up over the course of the weekend. Assuming we don't loose power, I'll be baking as Irene passes through.