I came across this gorgeous cake on I Am Baker and decided I'd try it the next time I made a cake – look how simple but pretty this is – all you need is a 1M open star-tip.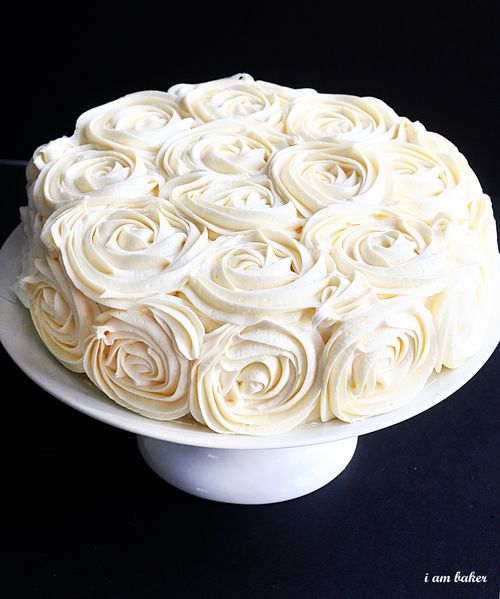 … and you can put a flower on a sugar cookie for a lovely but easy cookie.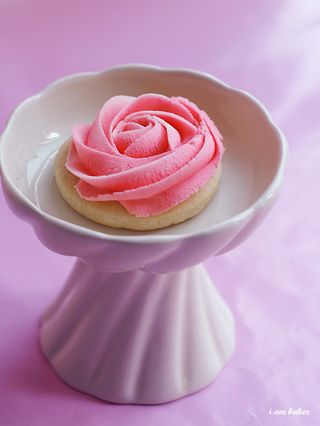 Anyway, in addition to trying out this design, I also decided to try to make an ice cream cake. How hard could it be? Well if you choose Turkey Hill vanilla ice cream because its soft and delicious, let me warn you now – it melts really easy. I pressed a layer into one of my cake pans and let it harden for about 30 minutes. Next time I'll let it harden over-night.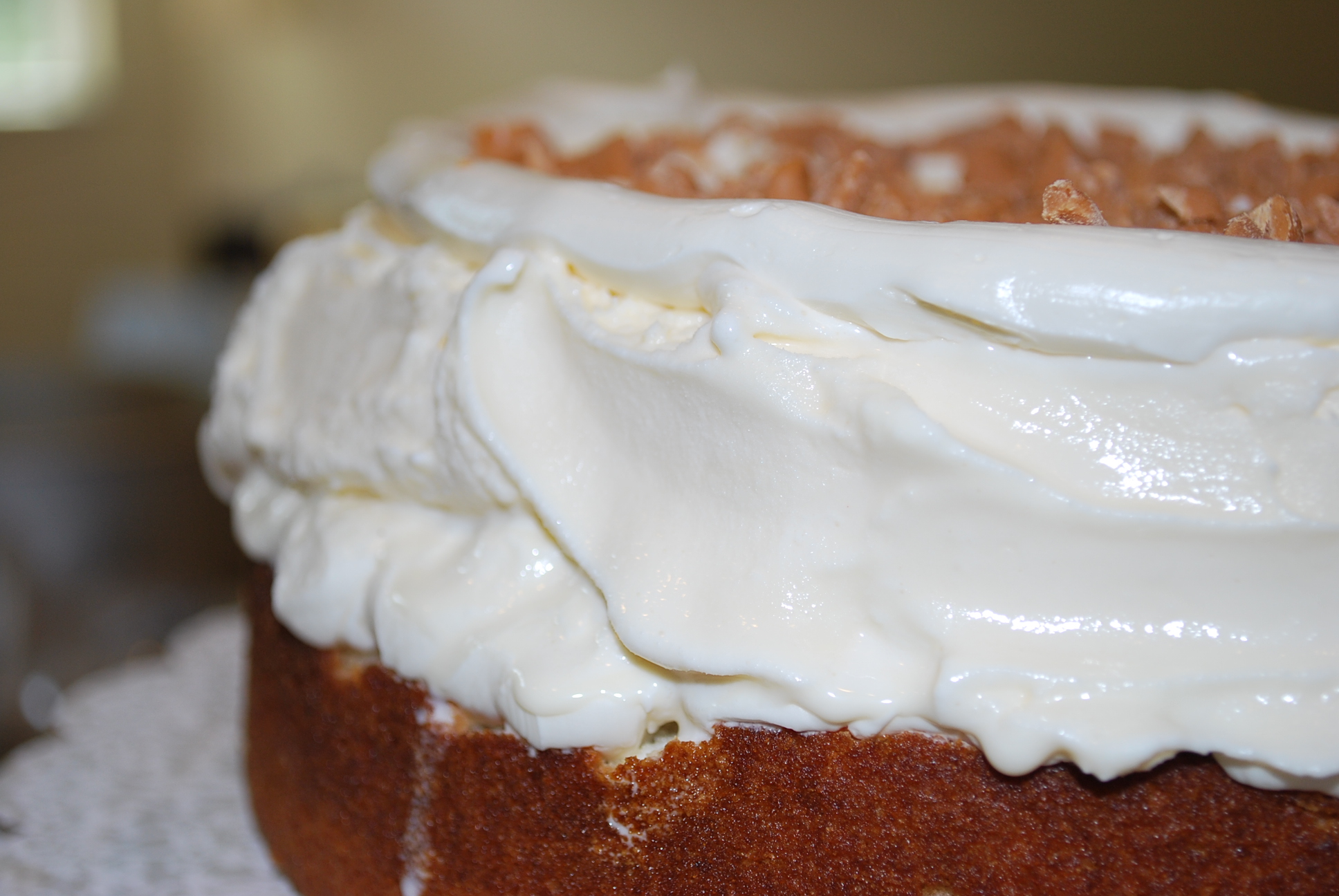 I layered vanilla cake, crumbled oreos, the layer of ice cream, butterscotch pieces and then another layer of vanilla cake. As you can see, the buttercream hardens super quick, while the ice cream melts. It's tricky.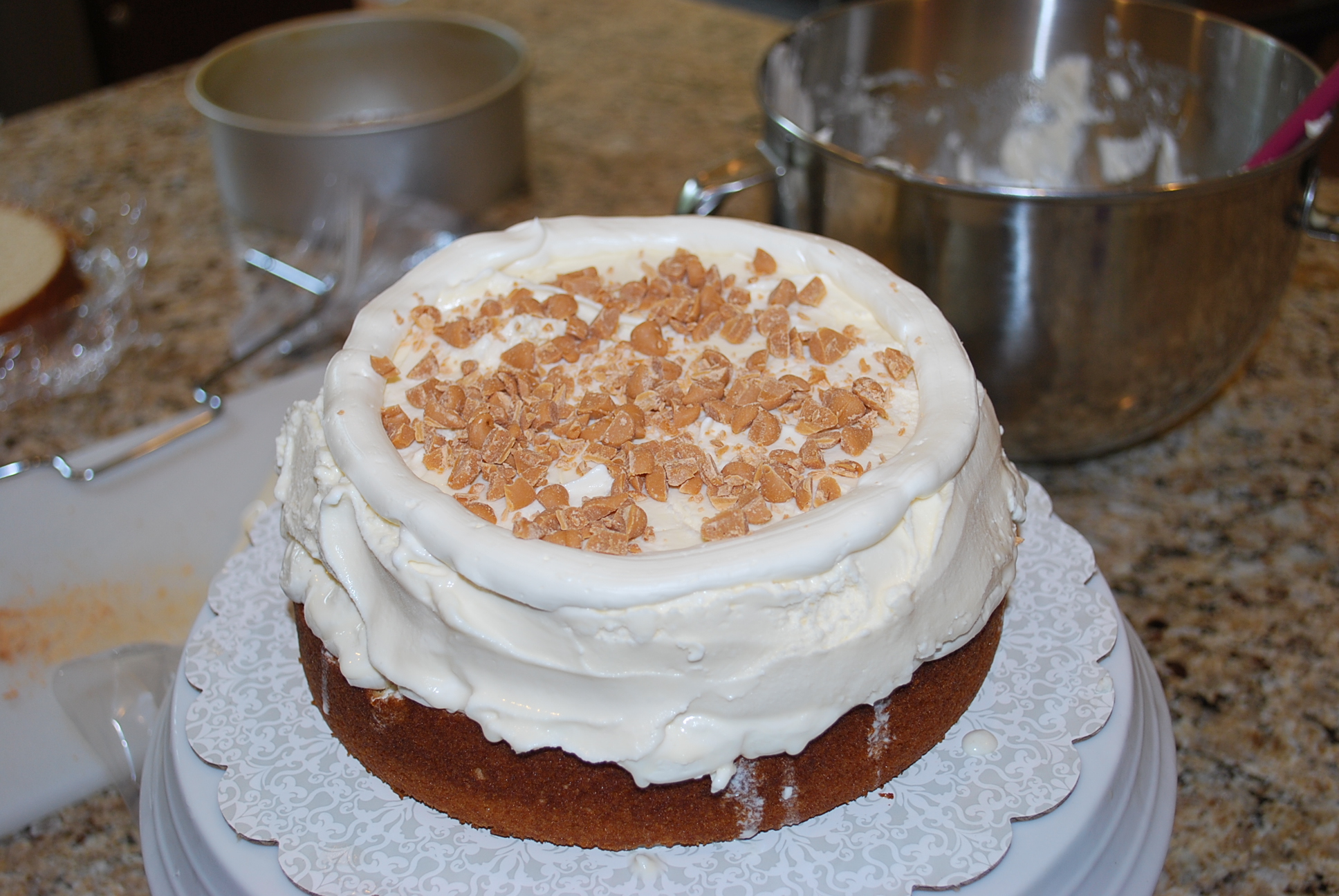 As a result, it was almost impossible to get the sides completely smooth, but that's what the lovely flowers are for!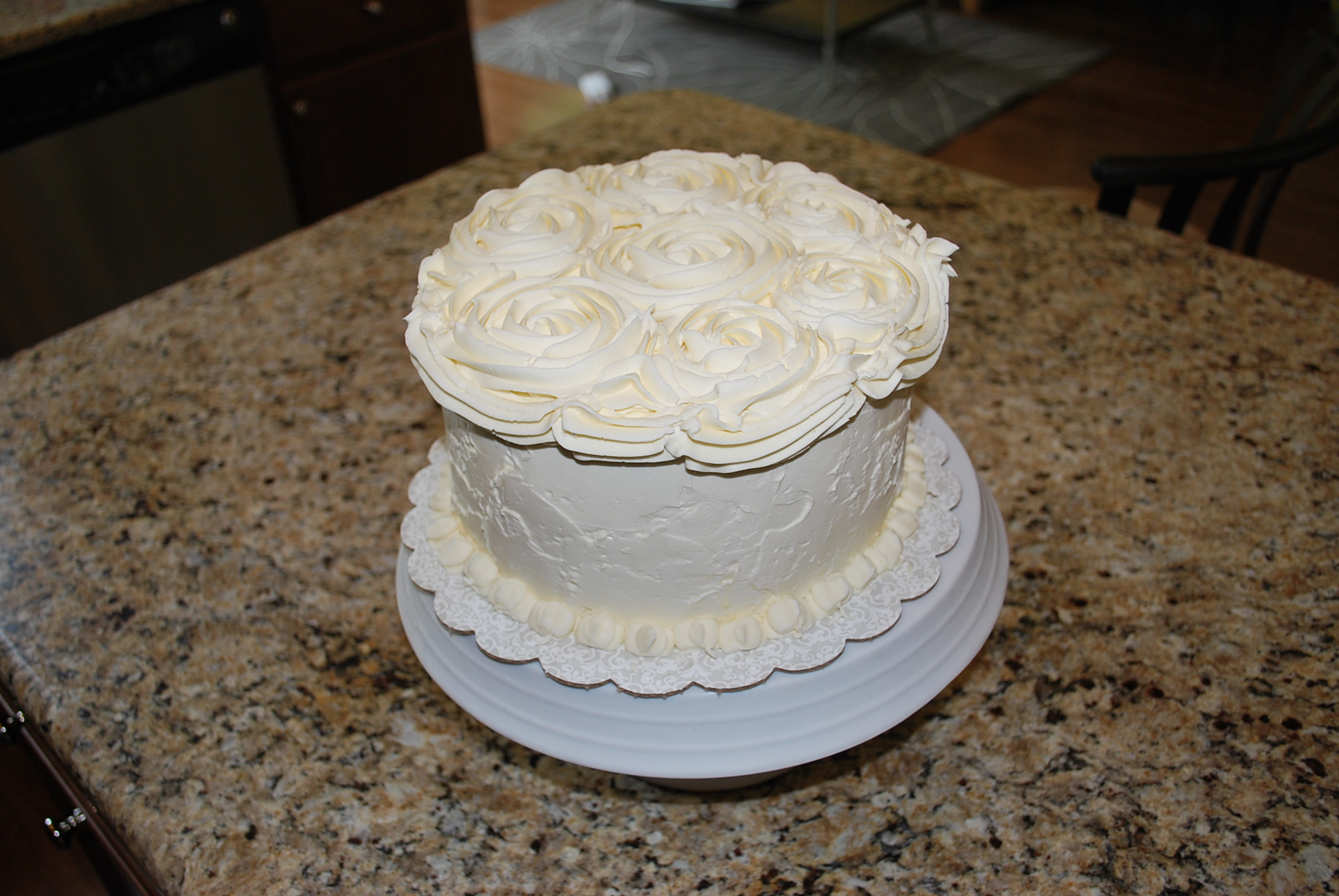 What an easy decorating technique, yet it looks so pretty.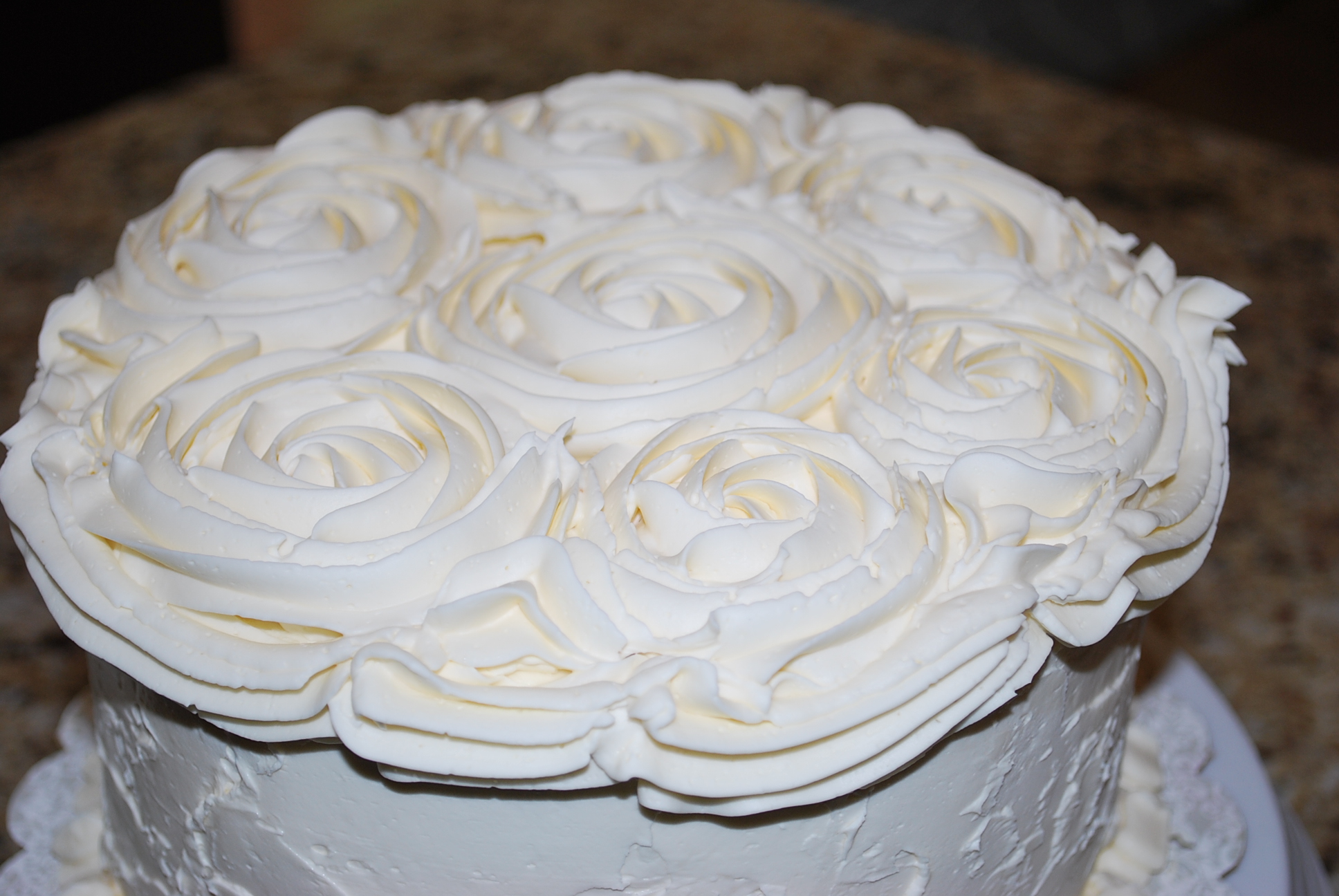 And of course, I stopped Brandon mid-bite and made him take a shot of the inside …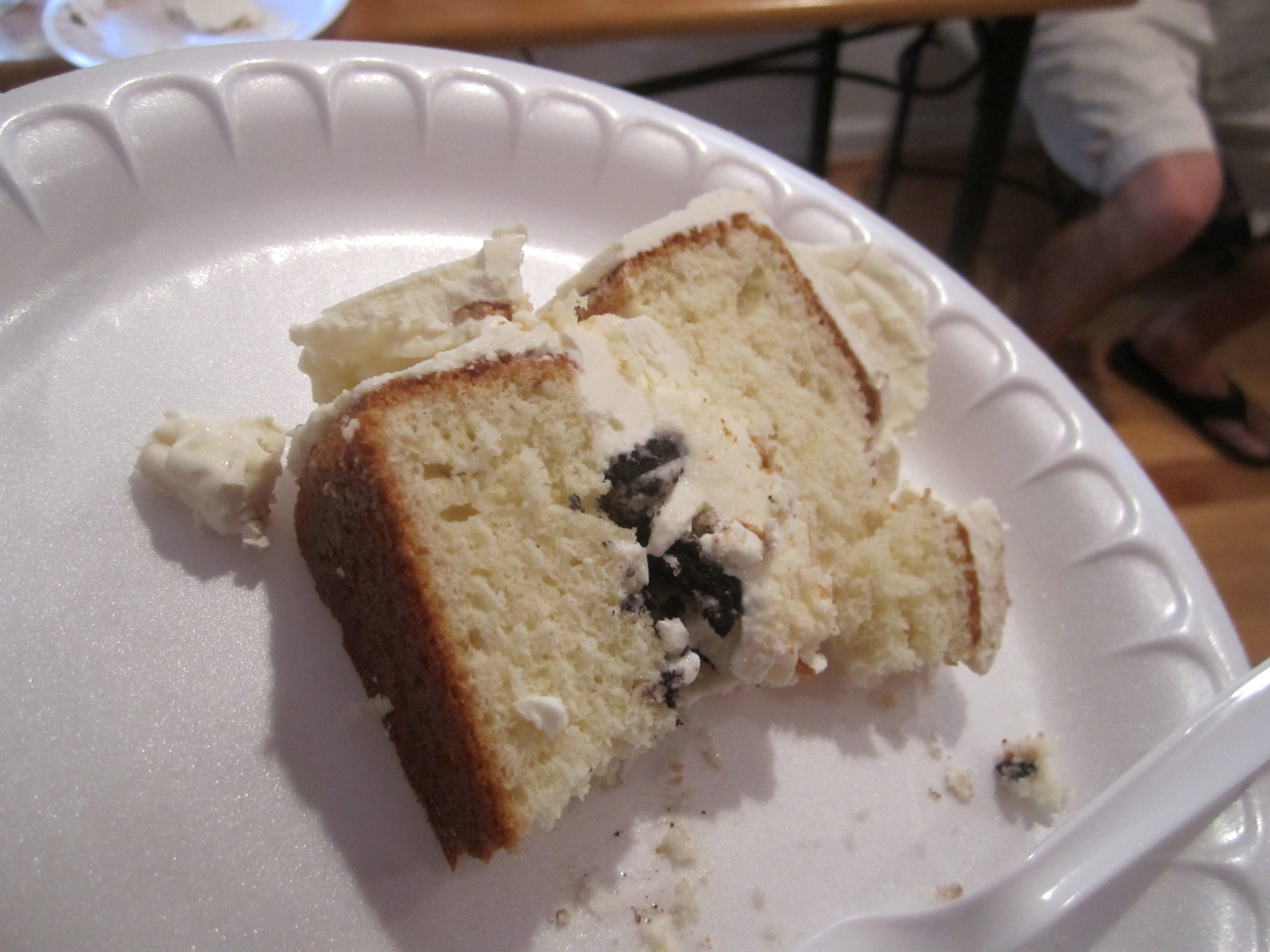 I may not do it as well as Baskin Robbins, but it was good!
Happy Birthday Andrea!!!