In addition to being on vacation, I've been a little busy with a few orders. The first was a birthday poker cake. I went back and forth with the idea of painting the poker pieces with gel color and actually piping on the details. I decided to pipe the details.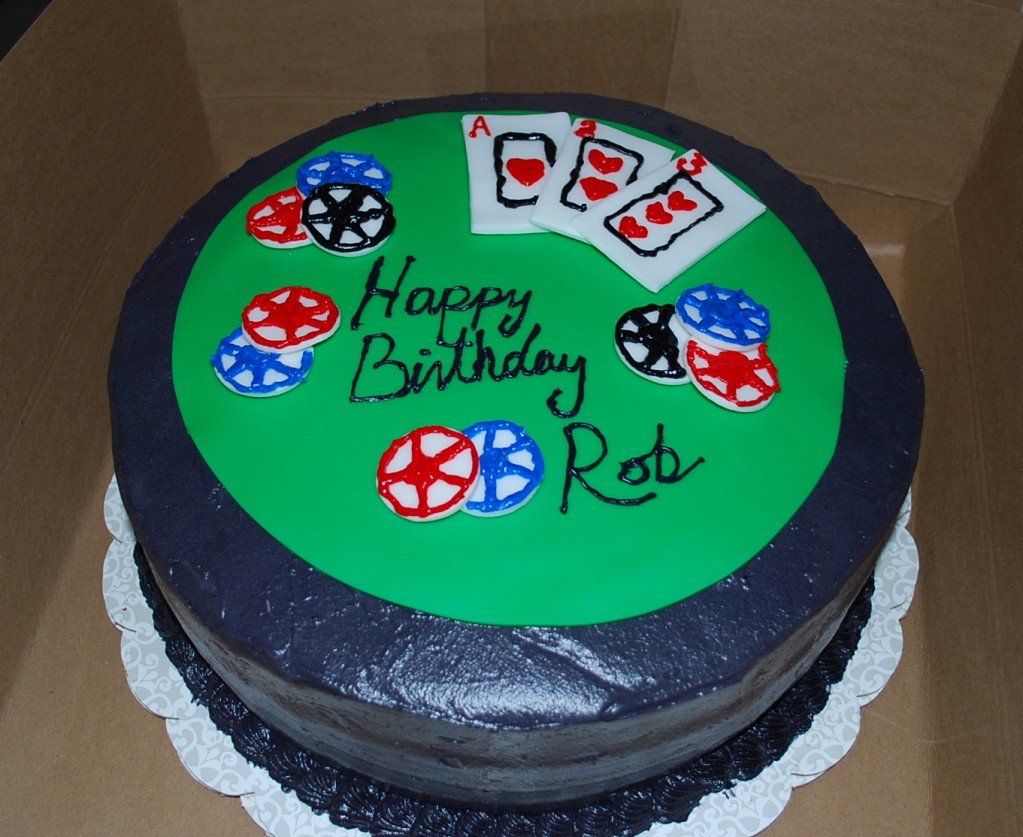 Next was an order for peanut butter brownies. I have to admit that prior to this order, I'd never made peanut butter brownies. The client found a recipe that she liked and it turned out to be a really great recipe. I baked the brownies in my bite-size brownie square silicone mold and decided to dip them in some peanut butter candy melts. To top it off, I drizzled chocolate over the top for decoration! Brandon usually gets the duty of taste tester – which isn't always a bad thing – and the verdict was "I don't really care for peanut butter but this is amazing!" Turns out my client and her fiance loved the brownies and they were a huge hit at the party. Woohoo!! I'll post the recipe soon so you can try them at home!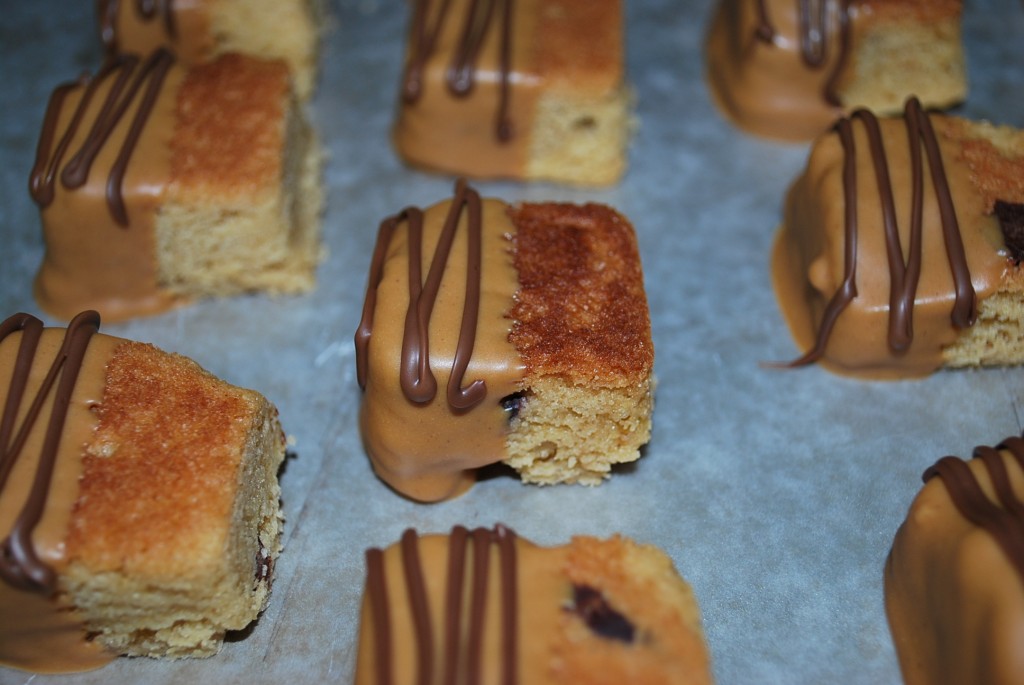 And last but certainly not least, a reception cake! This order was a gift for Brandon's newly married brother and sister-in-law. They were the reason we got to travel across the US to a lovely little city called Las Vegas! Last Saturday her family threw a fantastic reception/summer BBQ/yard games shin-dig. I used my marshmallow fondant to cover the cake. I went with a more modern wedding cake – using the "taller tier" trend for the middle tier. I finished it off with buttercream decorations and some yellow fondant flowers.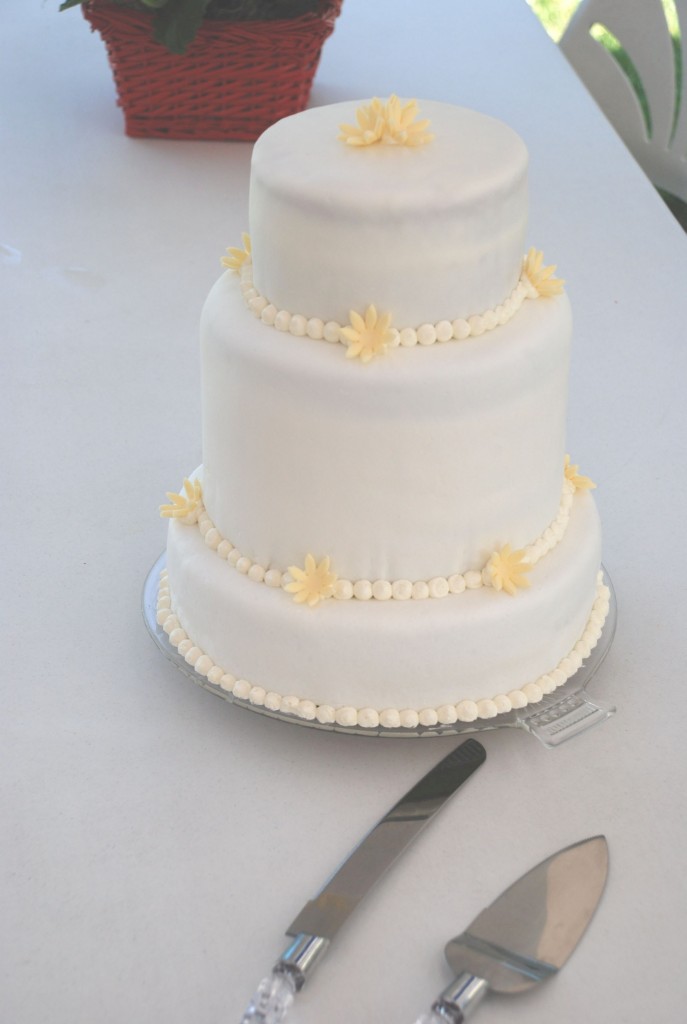 It was an almond cake with chocolate ganache buttercream filling, a thin almond buttercream layer and then covered with almond marshmallow fondant.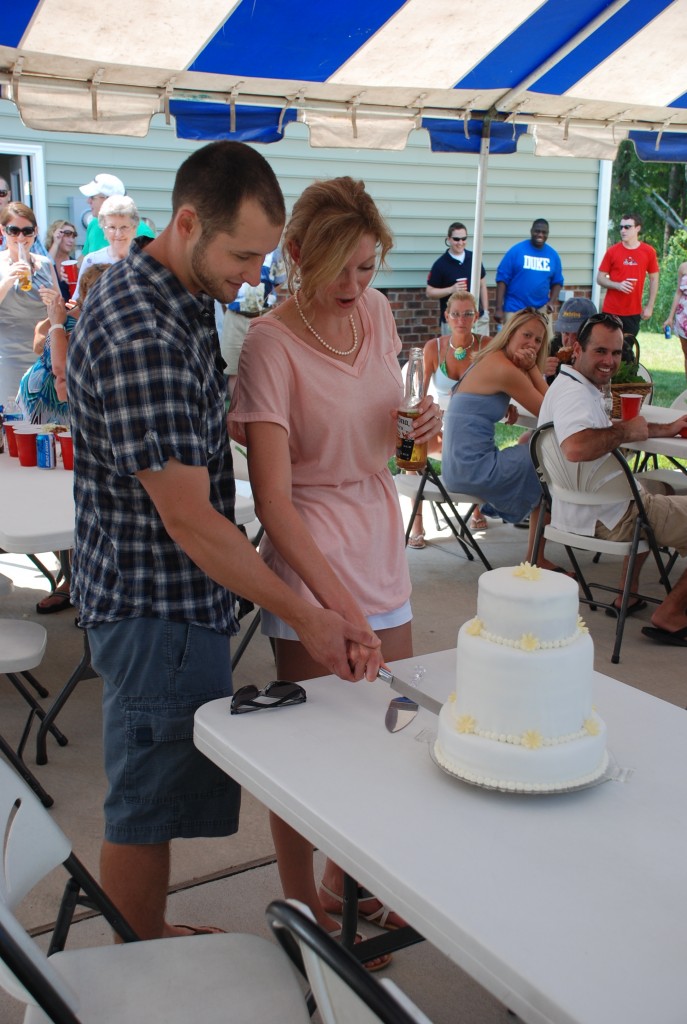 That may or may not be me in the background enjoying a cold alcoholic beverage after waking up at 5am to drive down to Hampton and assemble a wedding cake before a 1pm reception….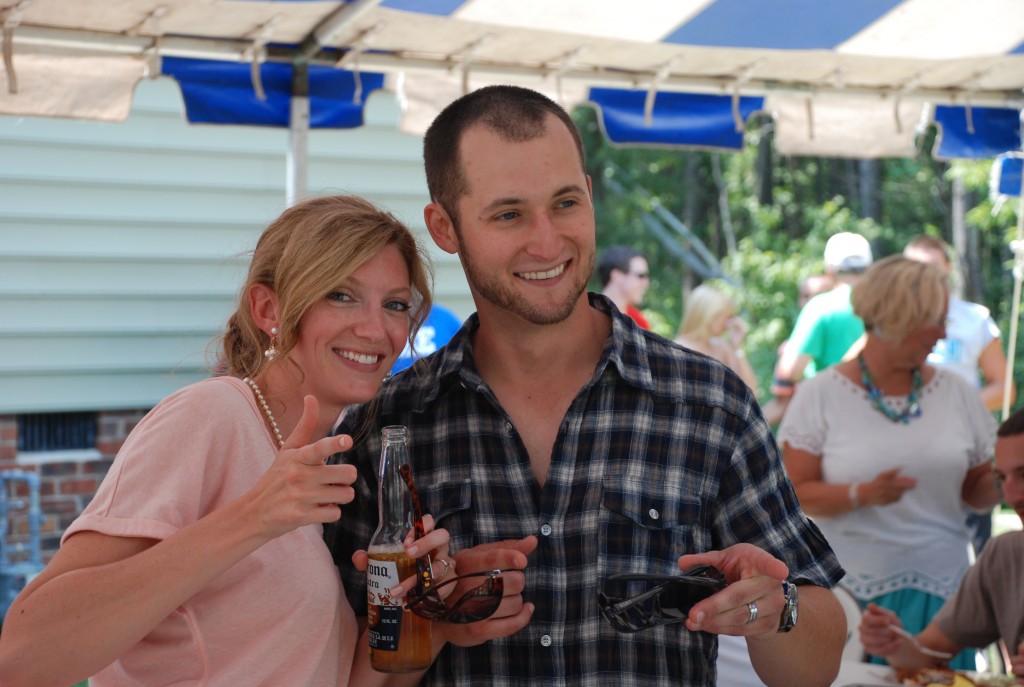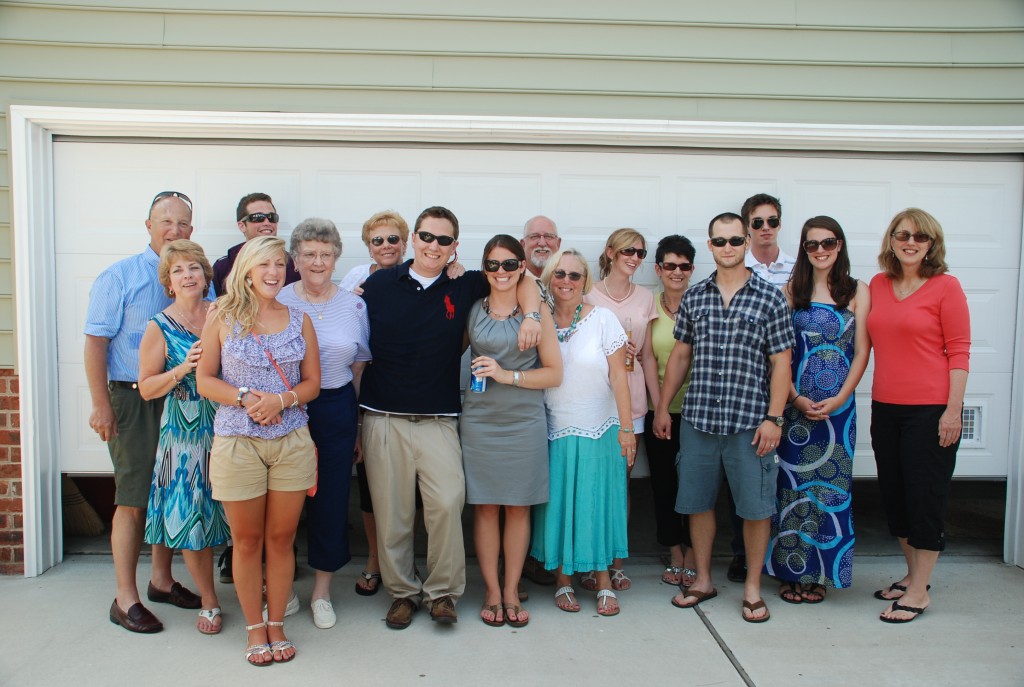 The verdict? A beautiful and tasty cake. Thank you Mr. Gulla for the great reception photos!