Today felt like one of those days back when I had orders nonstop every week. I got home from work, took the cookie dough I made Sunday out of the fridge  to soften, made two 8" chocolate cakes and then four dozen ribbon – shaped cookies. All before 9pm, phew!
Believe it or not, I actually forgot my sugar cookie recipe. Sad, I know. It look all day for me to find it.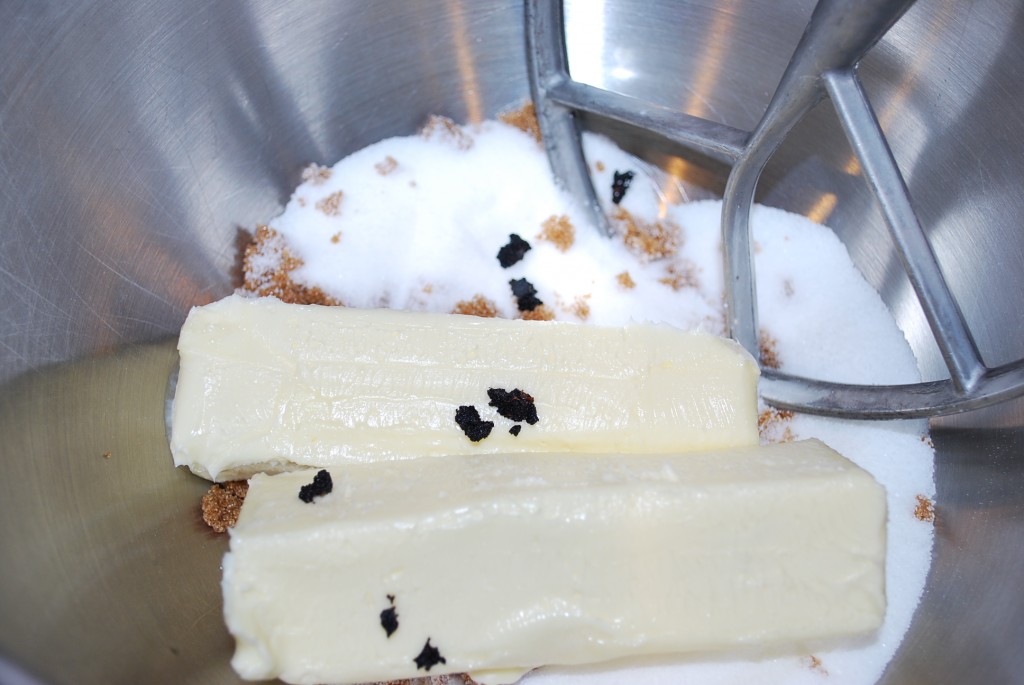 I love fresh vanilla beans. They make all the difference. And good butter. Never skimp on butter.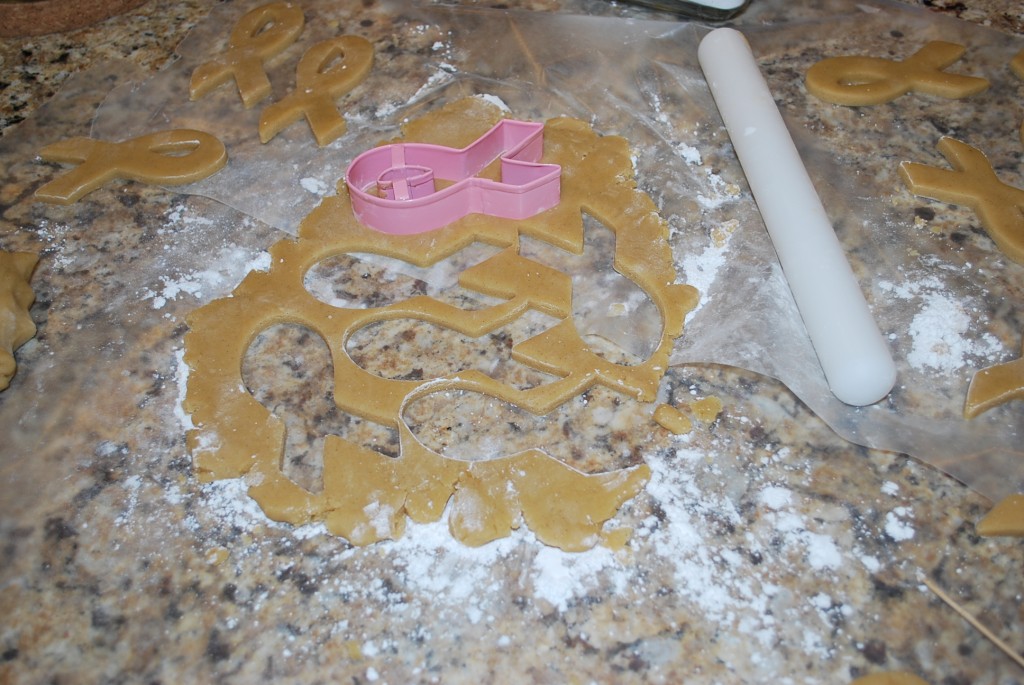 My office does a Breast Cancer Awareness Bake Sale every October to raise money for Susan. G. Komen. An email hit my box about a month ago… "Calling all bakers!" … why yes? Bake cookies to raise money for a cause? I'm in.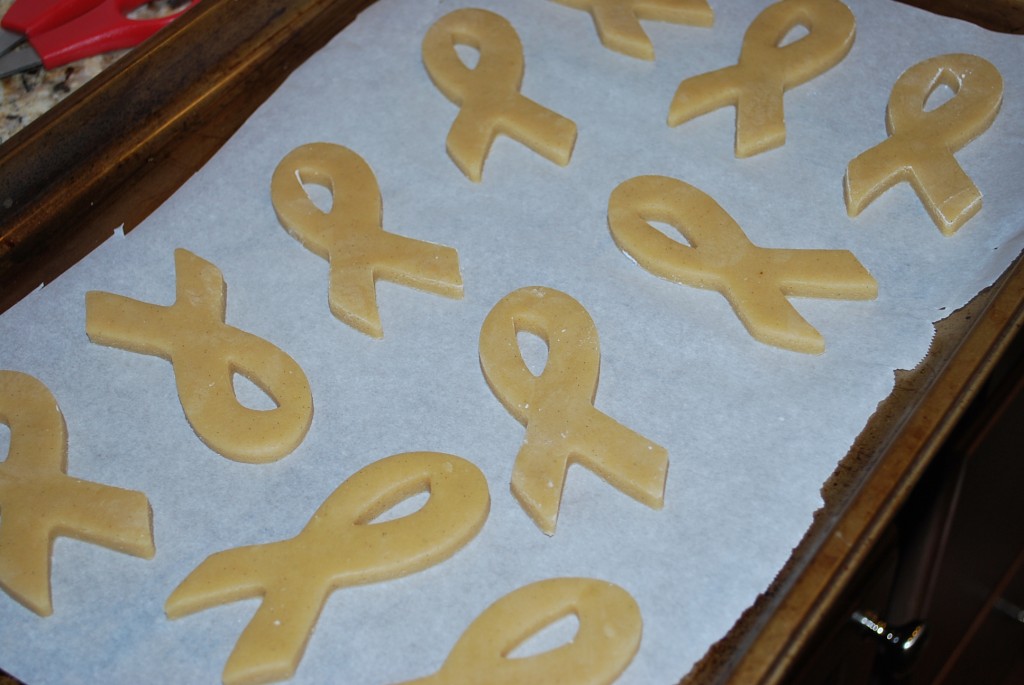 Four dozen ribbon cookies to cool over night before I ice them with pink royal icing.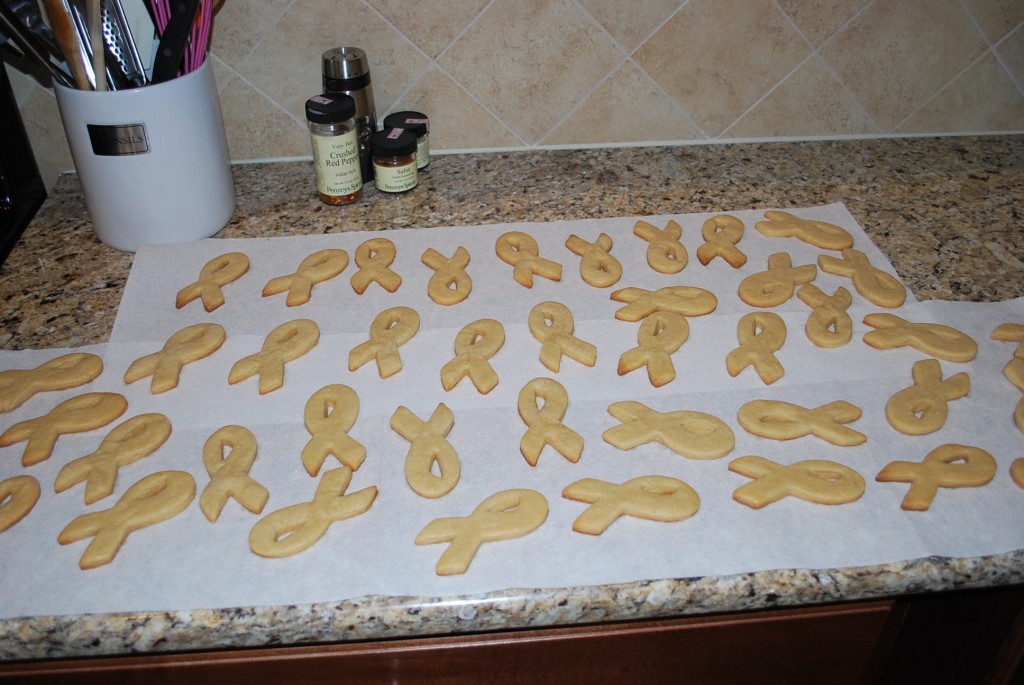 And two 8" chocolate cakes. These will be torted and put in the freezer over night to firm up before I make them into a Black Forest Cake…. stay tuned.