Last week was a busy week. First, a black forest cake for a work colleague's birthday: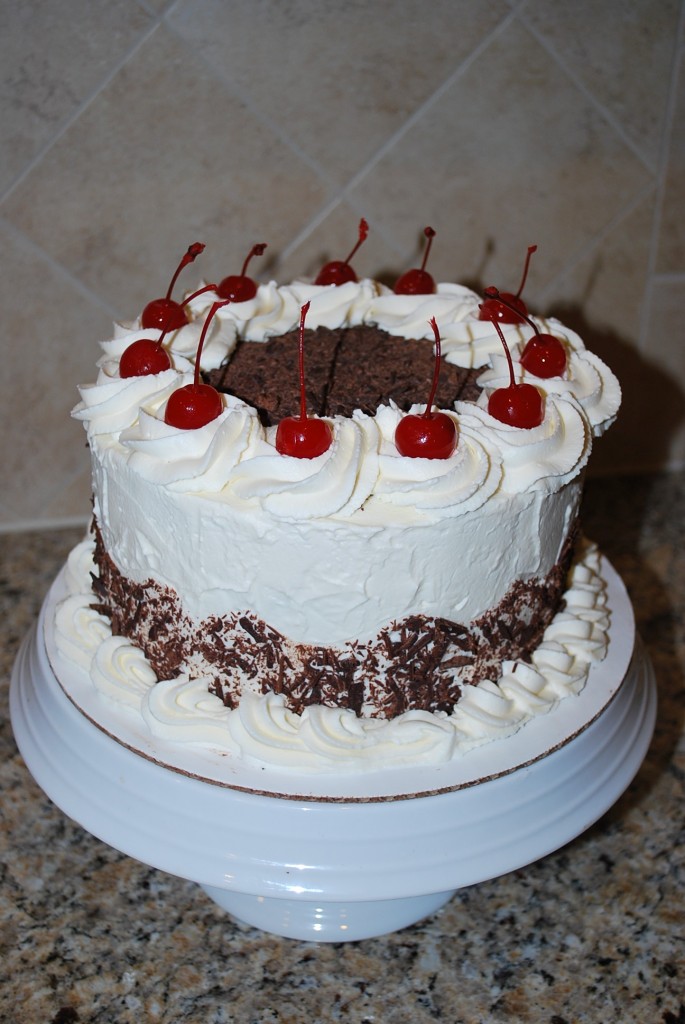 Believe it or not, this is my first black forest cake. And it was good. Really good. Layers of chocolate cake with chocolate fudge filling, covered in homemade whipped cream and topped with chocolate shavings. And of course, the signature black forest cake cherries.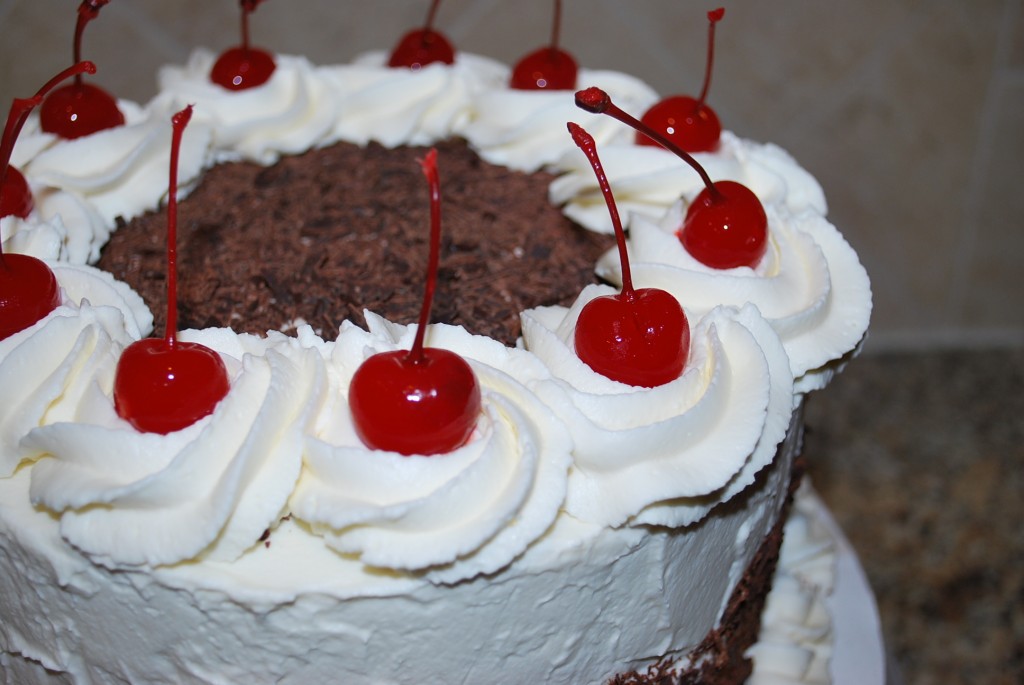 I think one of my favorite parts of a making a cake is cutting into it and seeing what each slice looks like. Here's this one: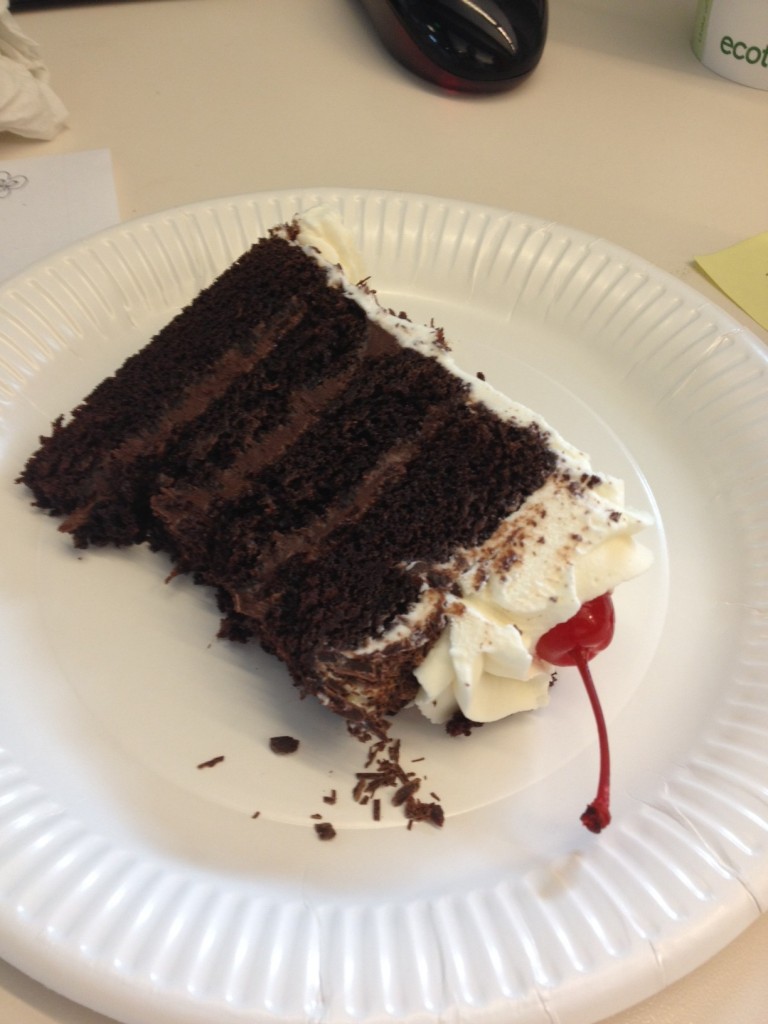 And here are my pink ribbon cookies for our bake sale. I packaged them up in little cookie bags with a satin white ribbon.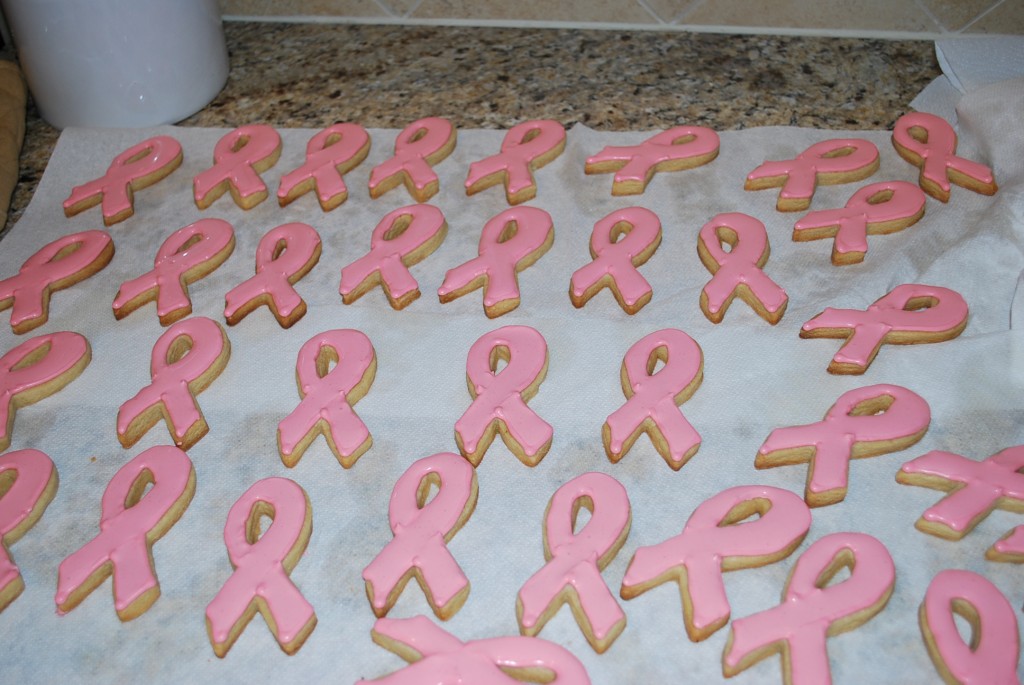 Hope you had a nice week!