I love rainbow sprinkles. They just remind me of being little and making cupcakes. I made a cake for our intern and used a whole bottle!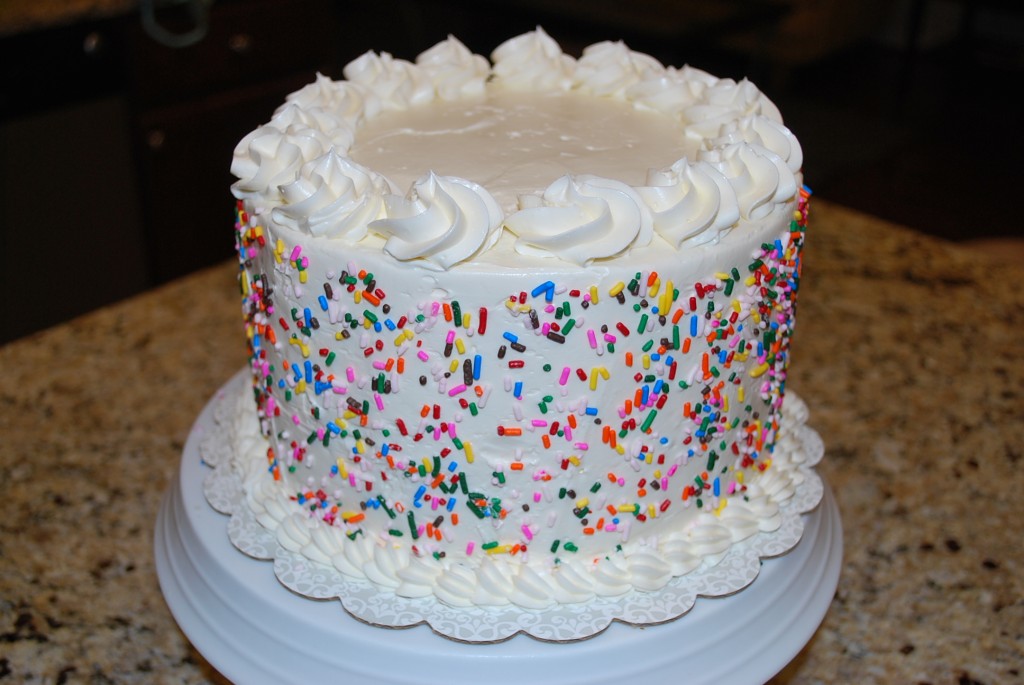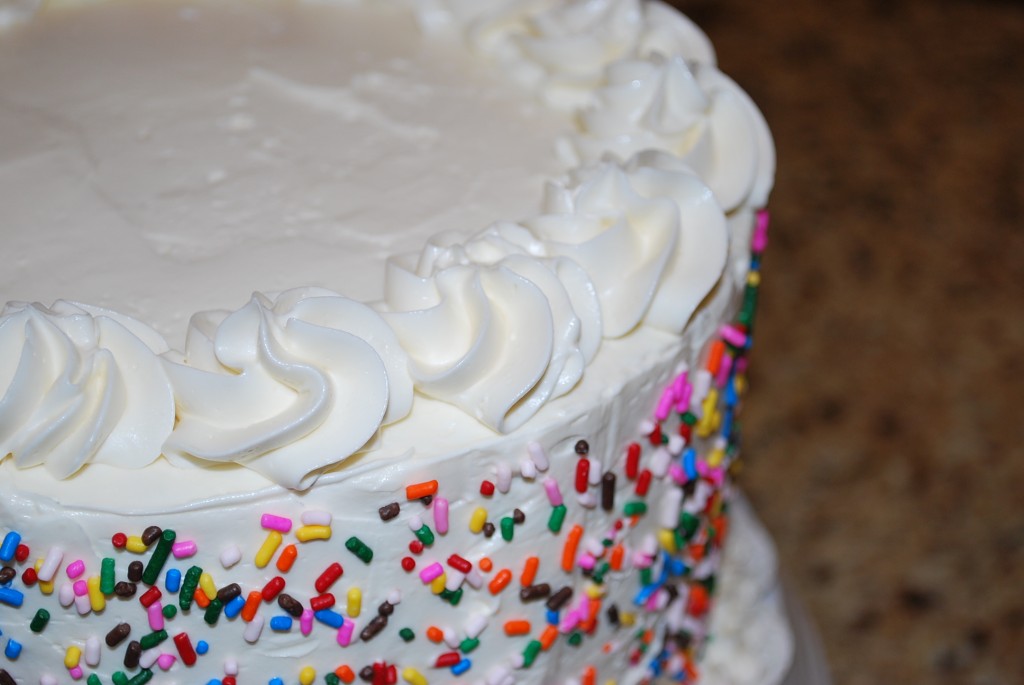 The cake was my original white cake recipe. Sean's favorite flavors were strawberry and banana. So I altered my raspberry filling recipe to create a strawberry filling. Easy enough, but including bananas was the real challenge. Instead of real bananas, which could get oeey and turn brown, I whisked together a box of instant banana pudding and a brick of softened cream cheese. YUM. I iced the four layers of goodness with my vanilla buttercream and decorated with rainbow sprinkles. The verdict? A hit! Sean said it was amazing, which made my day!
Here's a shot of the inside. I think my favorite part is cutting a piece to see what all of the layers look like : )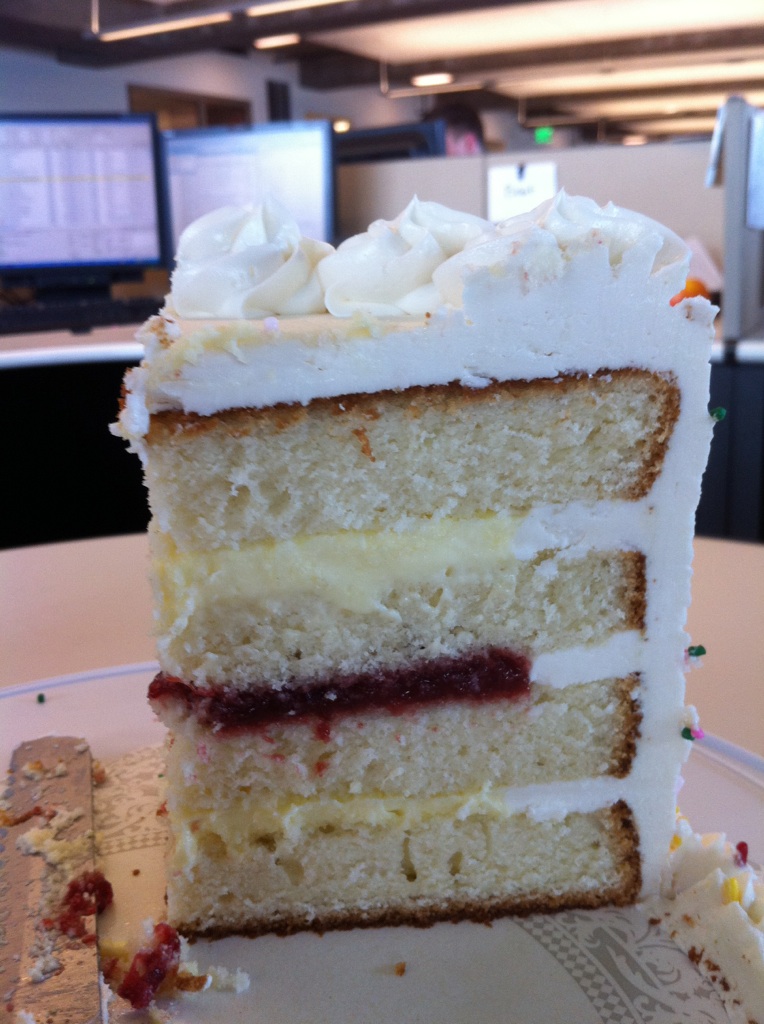 photo courtesy of Brent's iPhone
Happy Birthday Sean!