I wanted to blog about everything I've been up to lately and I know I haven't posted a UTT, so I figured I'd roll it into one. I'm sure you've heard it a million times, but practice really does make perfect. If you are a perfectionist like I am, you want it to come out perfect on the very first try. Unfortunately, that hardly ever happens. I started out a little over a year ago without any culinary experience what-so-ever and look where I am today. I'm certainly not perfect, but I've done a lot of practicing to get where I am!
Fondant:
I've begun experimenting more with fondant. I wish it didn't taste so funky, but it really adds a different dimension to a cake. Whether you cover the cake or add fondant decorations, it can really create an impressive outcome! I worked on a marine corps cake and wanted to incorporate the gold yellow rope as well as some red color. This is what I came up with!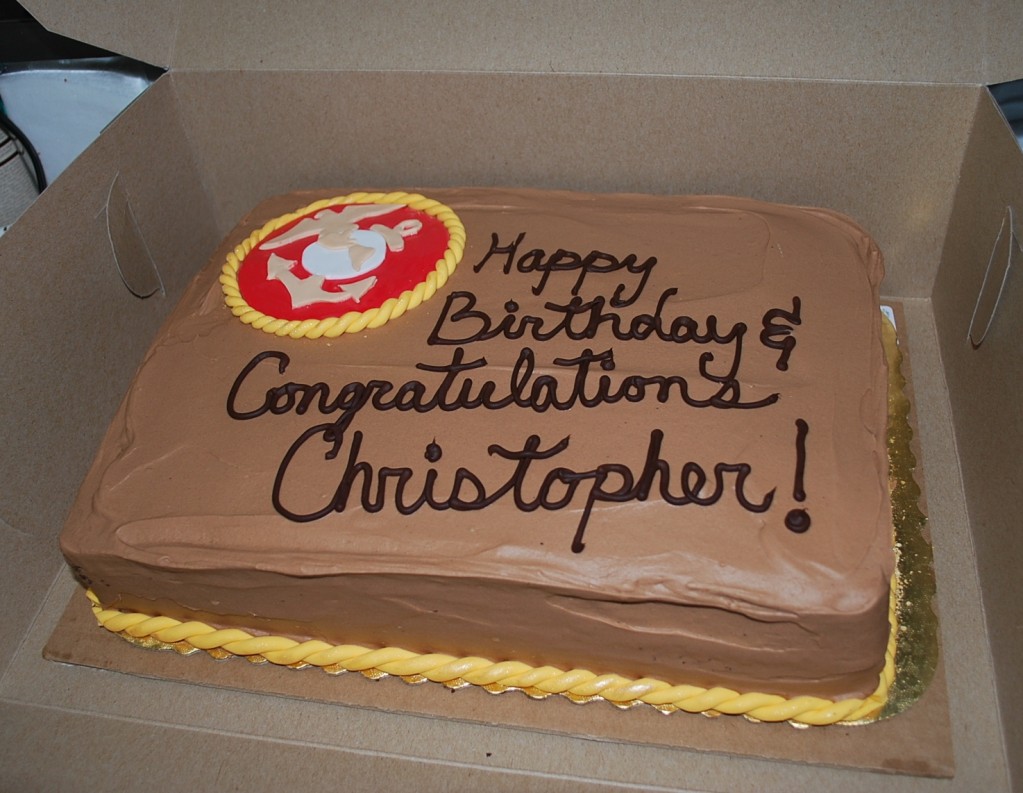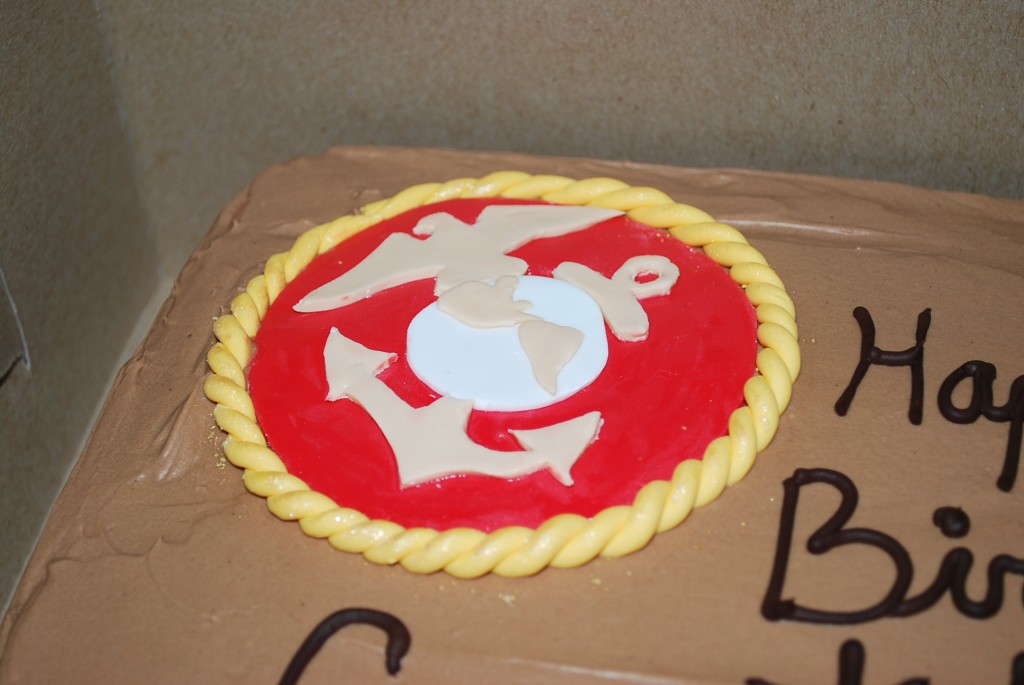 Christopher is a choco-holic so the cake is a decadent chocolate cake with chocolate ganache filling and covered in chocolate ganache buttercream.
Good Ol' Cupcakes:
An order for vanilla birthday cupcakes and lemon cupcakes.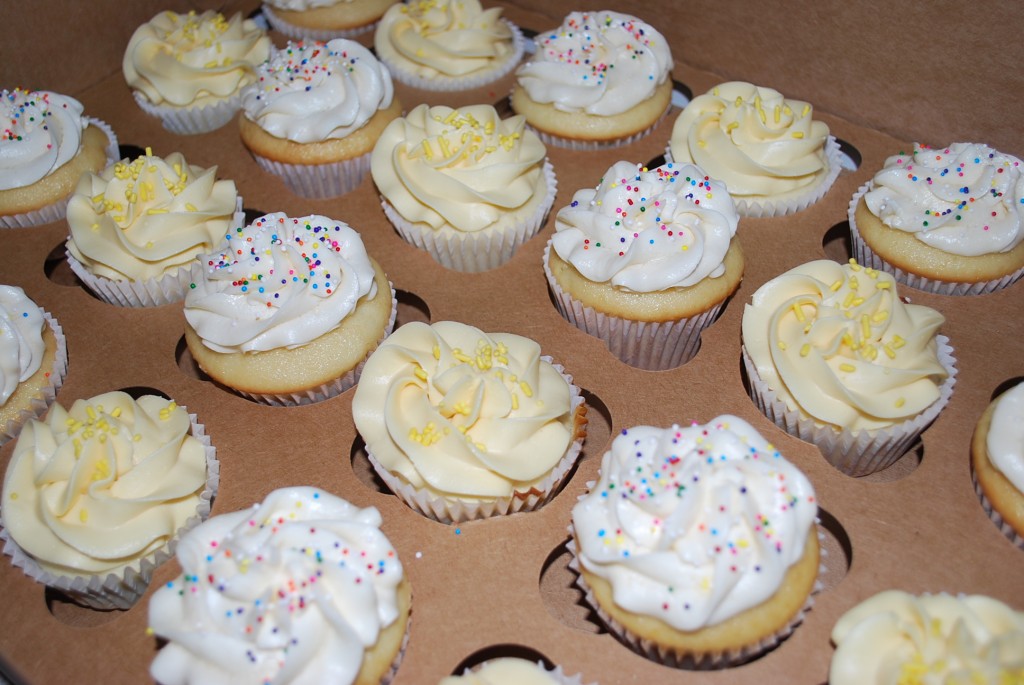 And a cake tasting for a wedding in October.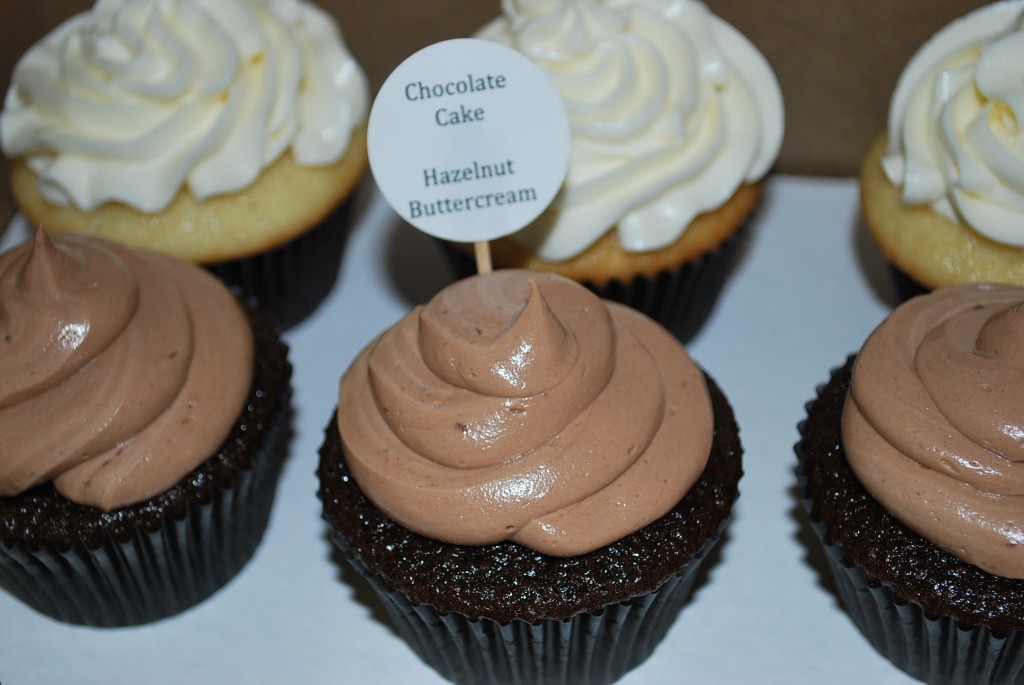 A new royal icing and cookie recipe!
I'm always willing to try a new recipe to see if it is better than the one I currently use. I'm not sure if you've ever read the Bake at 350 blog, but Bridget is absolutely incredible at decorating cookies! I really regret that my work computer doesn't display the pictures on her blog, but the massive amount of information on the blog is priceless! I decided to try out her cookie and royal icing recipe. Her cookies are so gorgeous and the royal icing is seamless.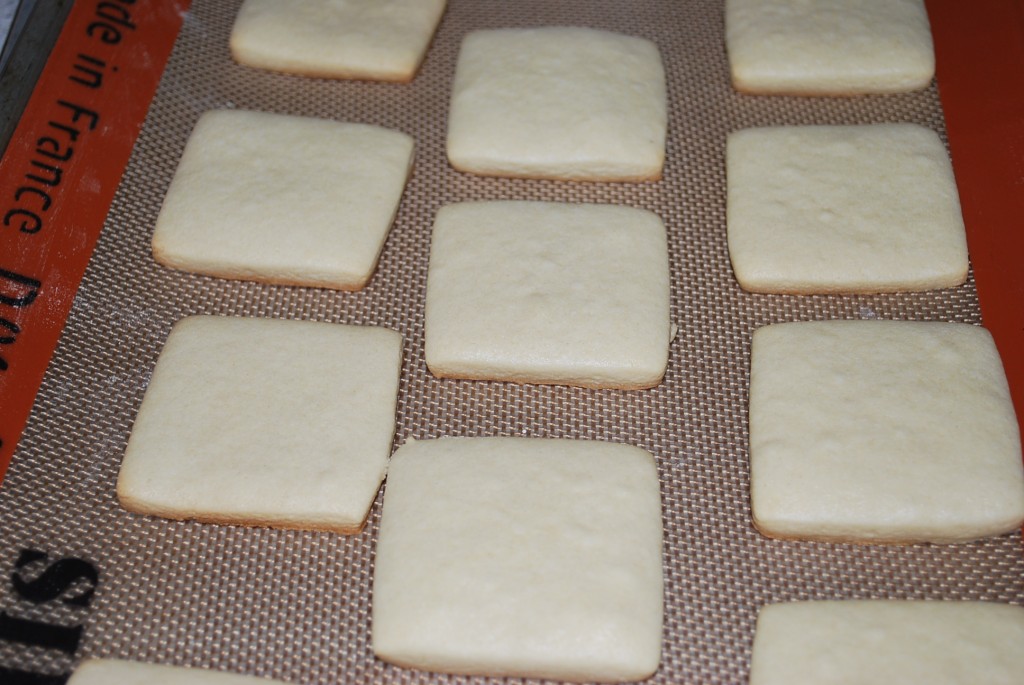 First, a great cookie recipe. I obviously alter it with my "secret ingredients" but I have to admit, I am going to stick with my original recipe. I have never really liked sugar cookies. Mine are closer to a shortbread cookie. Delicious, none-the-less.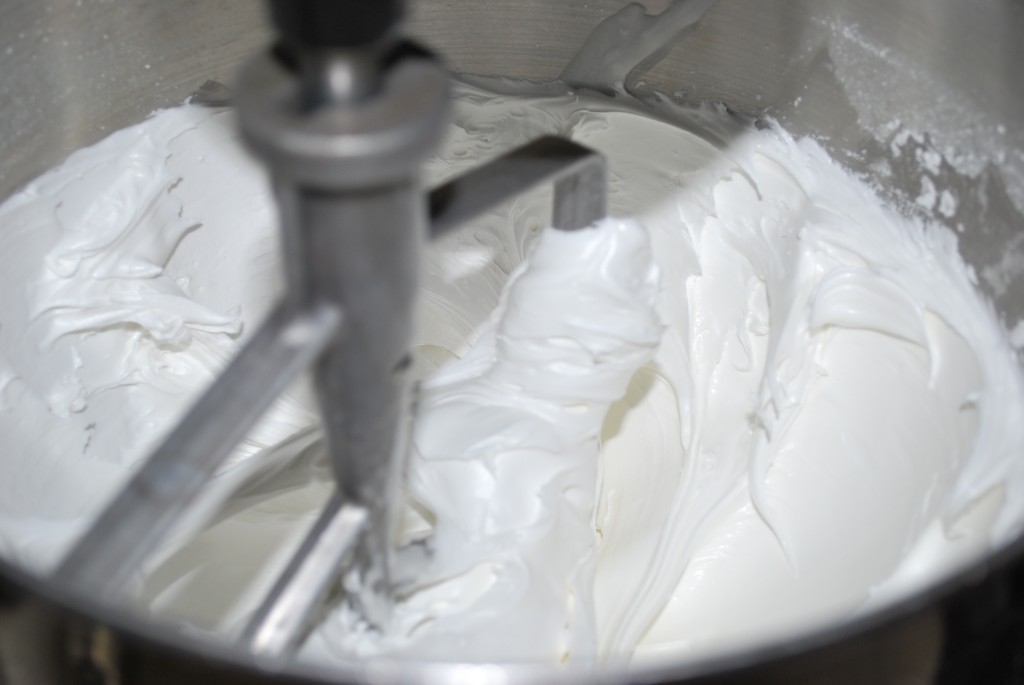 Next up, her royal icing! This was really fun to make. My royal icing is a syrup-ie icing. Good for flooding. I found hers to be extremely fluffy! The difference: you beat it a lot longer! Royal icing has two basic ingredients: egg whites and sugar. I use meringue powder, as egg whites make me nervous. Especially when I am baking for other people. I have my mom to thank for that, but that's a whole other blog post! Instead of cream of tartar, Bridget adds a very small amount of corn syrup, which she believes keeps the icing shiny. Which is very important when flooding cookies!
Anyhow, time to decorate! Can you guess what cookie shapes I decided to decorate first? I'll give you a hint…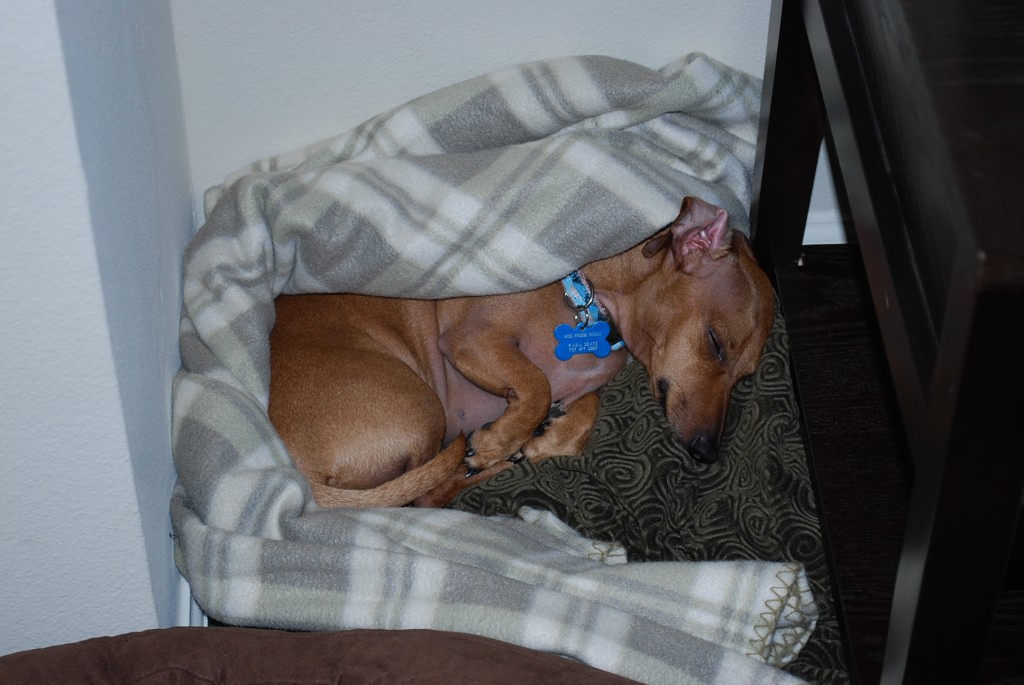 Two dog beds and a blanket have managed to find their way between the wall and a living room side table – the perfect snuggle spot for Phoebe. If you know anything about dachshunds, they are burrowers. And she is no exception.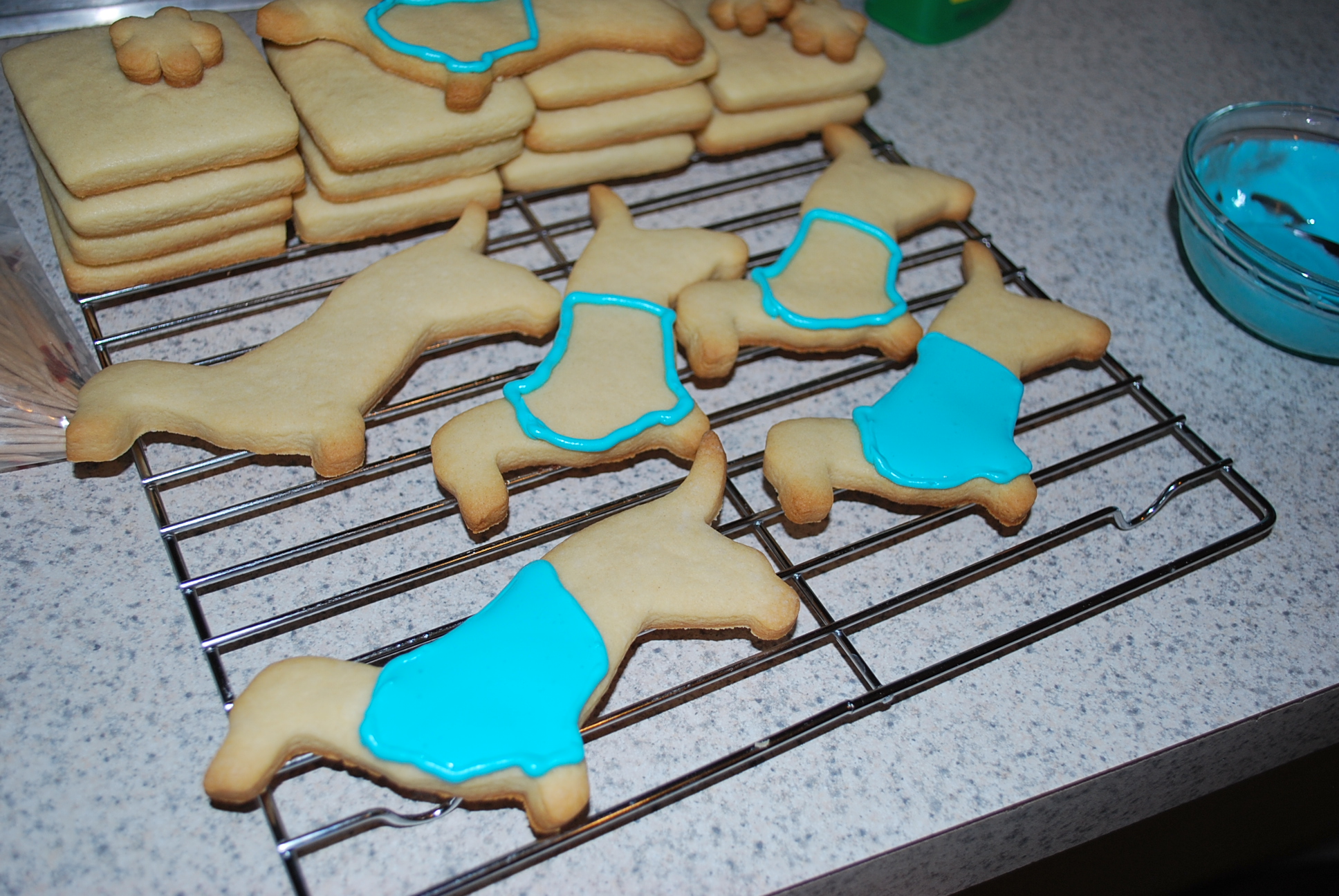 These little doggies are getting blue polka dot jackets…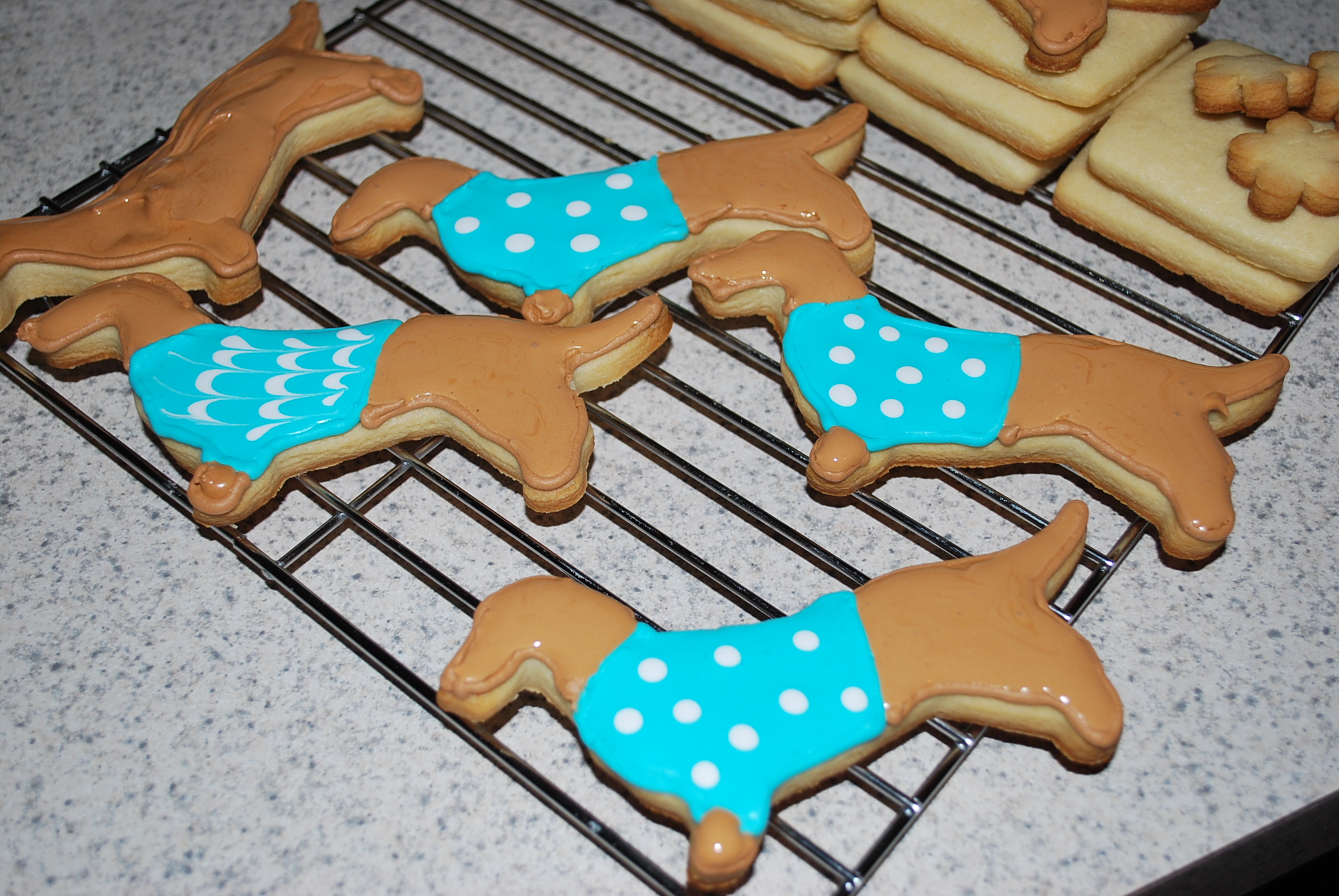 And this brings me back to the "practice makes perfect" mantra – different royal icing consistencies take some getting used to! I found it a little tricky to get the perfect "flooding" consistency for the brown. (see the naked doxie? that icing is too thick for flooding!) But overall, very tasty treats! And no, Phoebe wasn't allowed one. Too much sugar for a dog.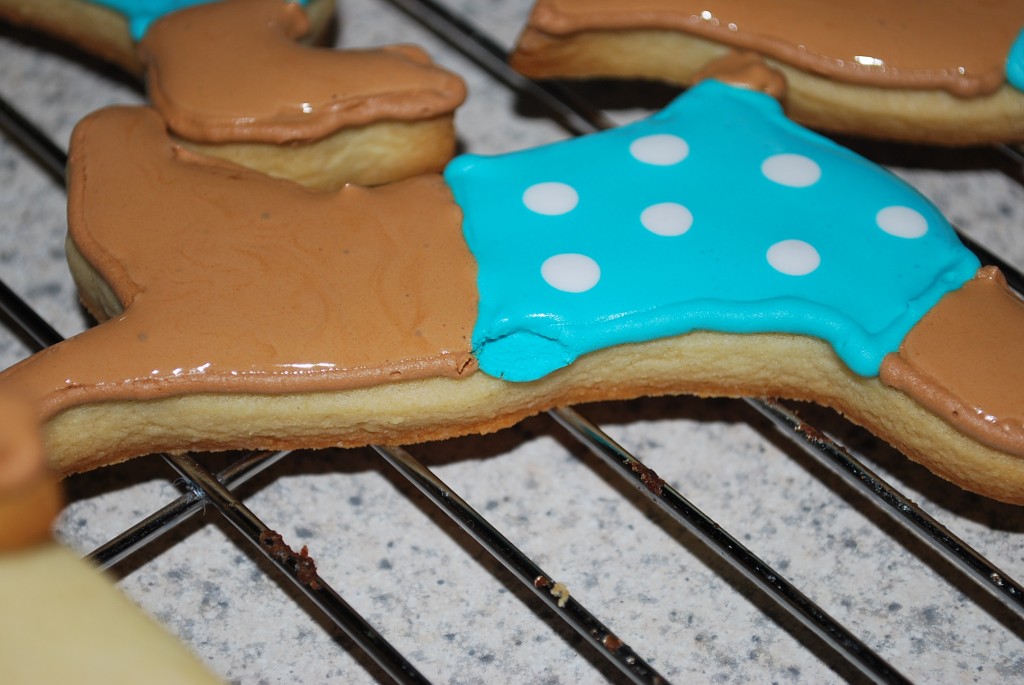 See, even I make  boo boos – you have to wait for the dam to dry before flooding. I got a little excited… And see the air bubbles? You are supposed to let the icing rest so that all of the air bubbles come to the top. Luckily, these you can pop with a toothpick.
And last but not least, I got this inspiration on another cookie/food blog. It's a doughnut cookie!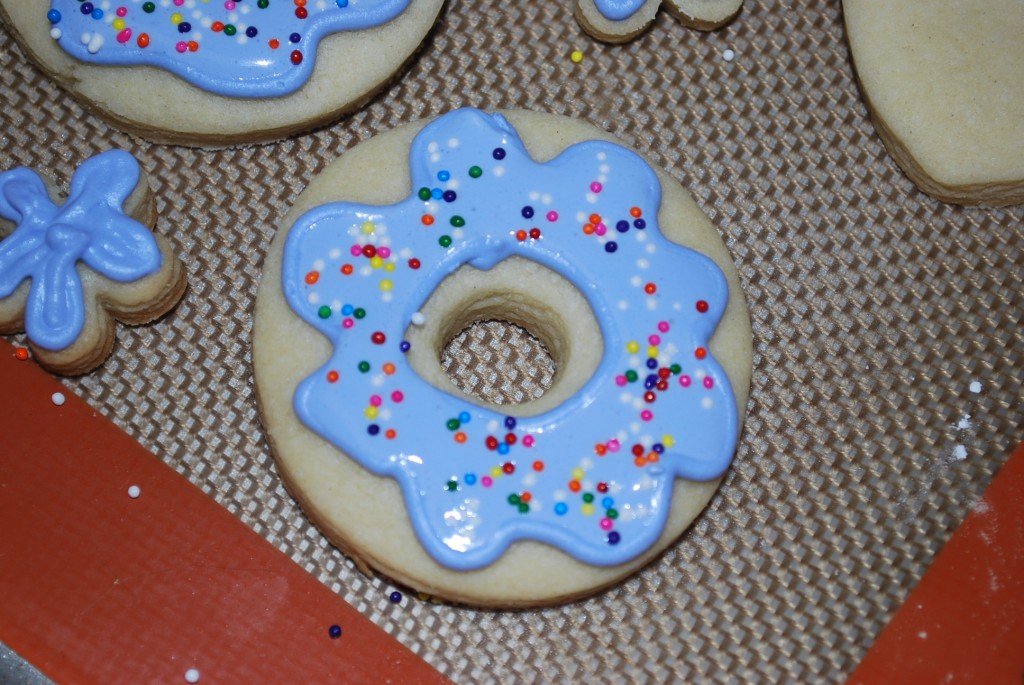 I finally got it down pretty well…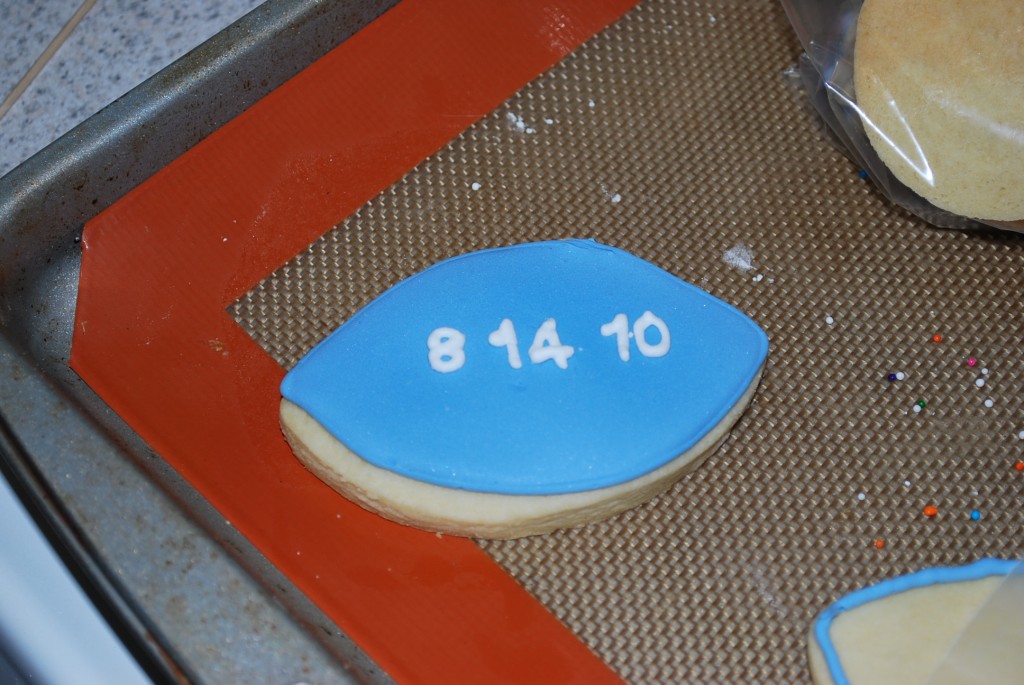 … these are for some wedding favors I'm working on for next month. This time, the icing was perfectly smooth and shiny! Stay posted! I also have the amazing privilege to teach a cookie decorating class next month! I'm pretty excited about that. More details to come!
Again, head over to Bridget's blog for the cookie and icing recipes, as well as tons of other recipes, tips and lovely pictures. Happy Tuesday!