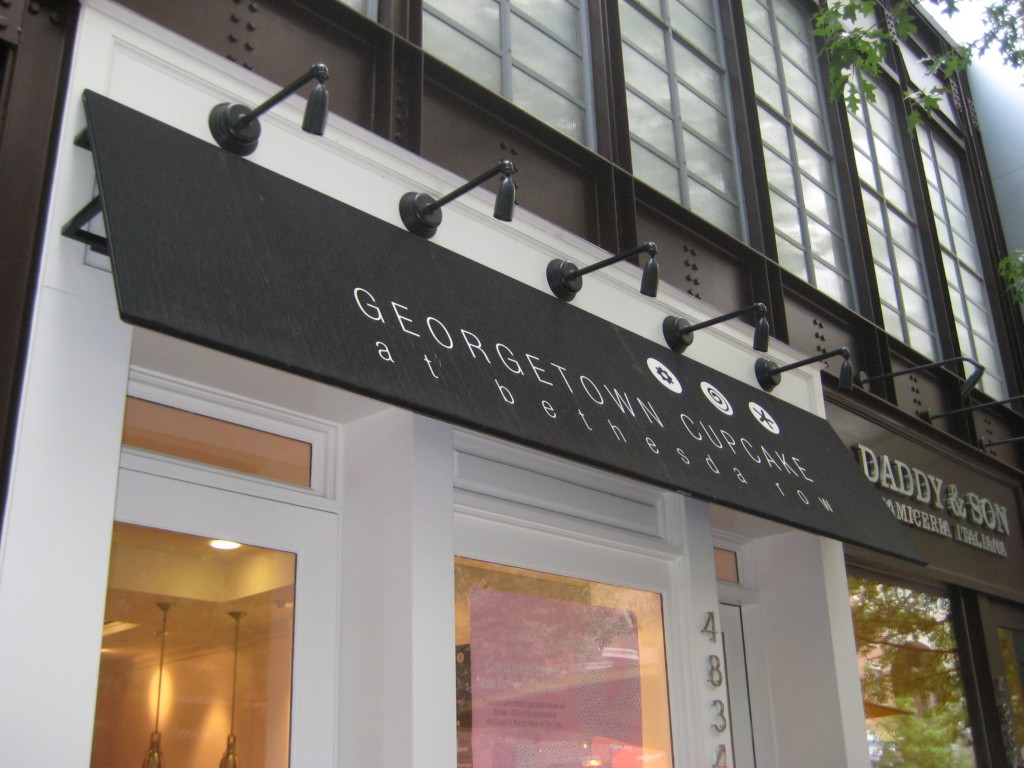 A few weekends ago, we had a craving for Mon Ami Gabi. When I lived in Reston, there was one down the street in the town center and it is an AMAZING restaurant. Anyway, our friends Chris and Bridget met us at the Mon Ami in Bethesda and we had dinner together. If you are familiar with the area, you know that the new Georgetown Cupcakes at Bethesda Row is right around the corner so I obviously had to visit! I'd briefly reviewed the menu beforehand, but upon walking in, choosing a cupcake flavor is the hardest decision…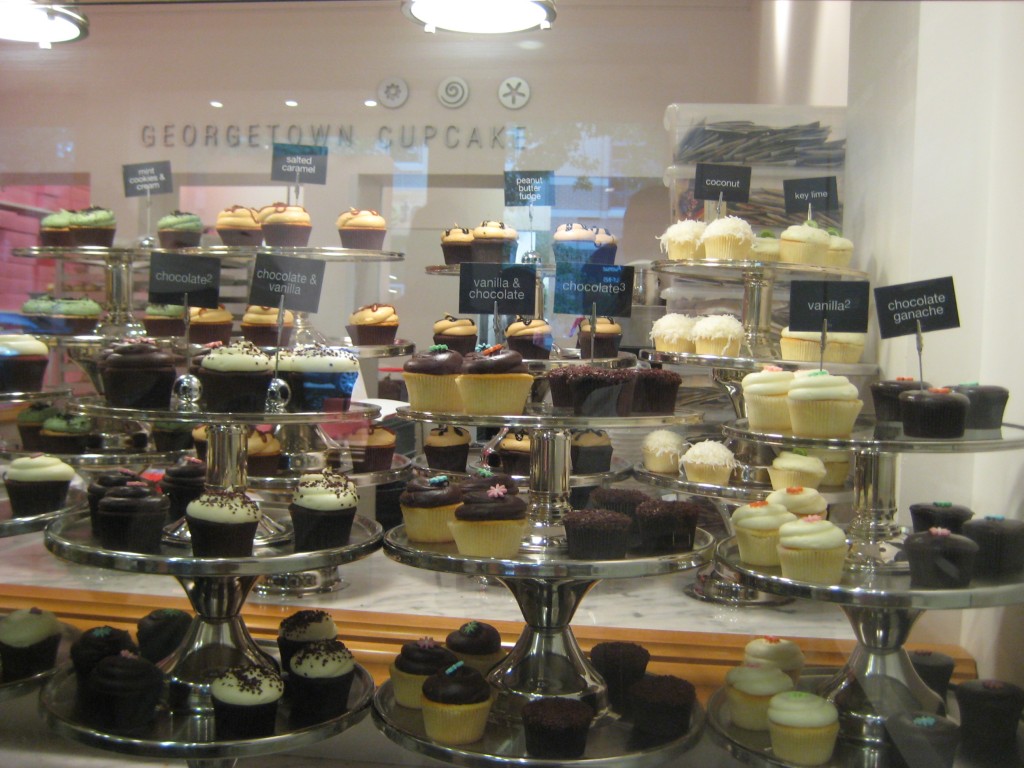 The boys went with Key Lime and Mint Cookies and Creme. Bridget and I must have similar taste – we both picked coconut.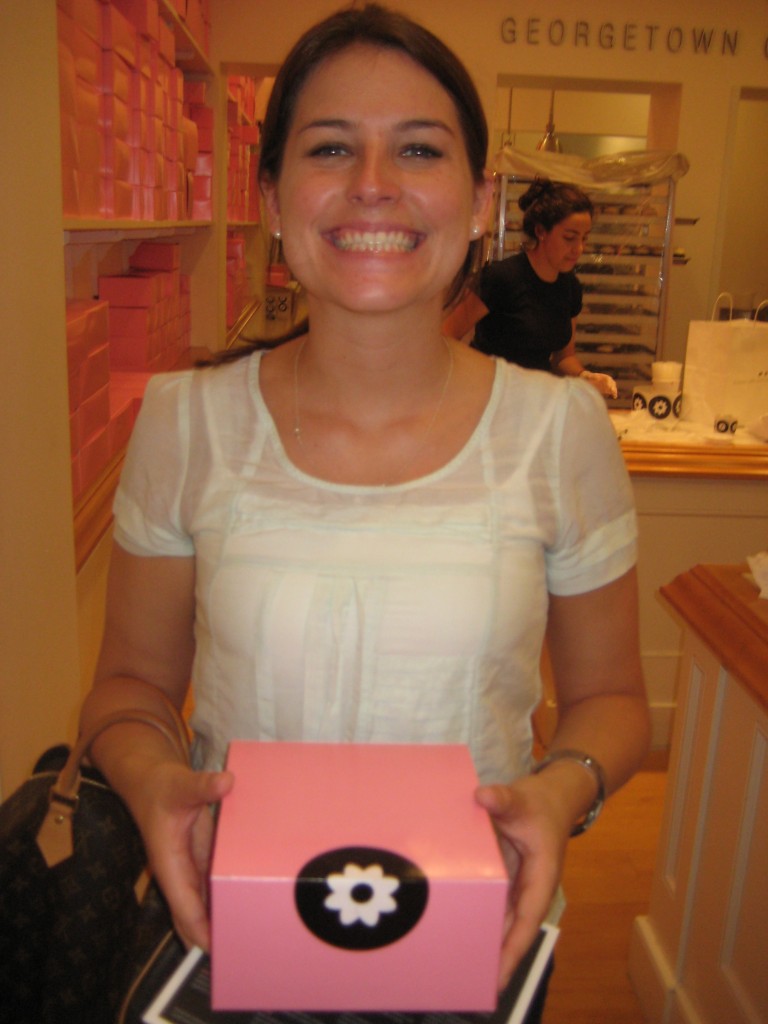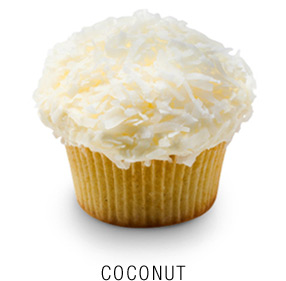 APPEARANCE: Very cute cupcake! If you watched the show, we learned that they use a "signature swirl" which was covered in coconut. They even have Georgetown Cupcake baking cups.
CAKE: Delicious coconut cupcake – the coconut flavor wasn't overpowering. Very moist and fluffy!
FROSTING: They put a TON of frosting on each cupcake. I had to scoop about half of it off. But tasty. It was a cream cheese buttercream which was a pleasant surprise and went great with the coconut cupcake.
OVERALL:  Really good – I didn't expect any less. Going there is an event – we went after dinner so there wasn't a line so I can't say I actually stood in a line around the corner, but it is really fun to pick out your cupcake and have it boxed up in the fancy pink boxes. I seriously contemplated taking a few home, but I was good. Maybe I can talk the bf into going again soon…
I give the Georgetown Coconut Cupcake:
Three and a quarter stars! Probably the best cupcake I've tasted (other than my own of course). I almost gave it three and a half, but given the overabundance of icing as well as the tv show (sorry girls), I had to take off a little. If you ever have the chance, definitely indulge in a trip to GTCC. It is well worth it!