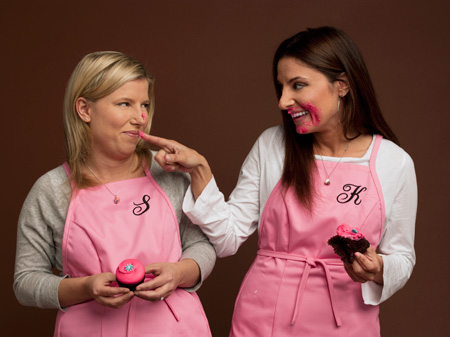 I wasn't originally going to blog about this new show, as I was hesitant to give my opinion. But so many people have asked me about it I figured it was worth a blog entry.
Long story short: I was incredibly surprised at how staged the show events were. And I could barely get through 15 minutes of Sophie's incredibly dramatic script. (How did she ever survive in the financial industry?)
If you want to view more reviews, just google "DC Cupcake show reviews" or check out this article. Apparently I wasn't the only one who didn't care for the show!
*** I have an edition of "The Competition" coming soon… I was lucky enough to visit Georgetown Cupcake in Bethesda! Let's just say their cupcakes are much better than the show : )