I've spent a lot of time recently trying to think of a unique way to "brand" my cupcakes. I use various piping designs so that doesn't work… maybe some kind of fondant accessory? The most famous cupcake shops do this: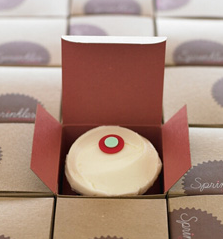 Sprinkles Cupcakesall over the US use their signature circle sprinkles in various colors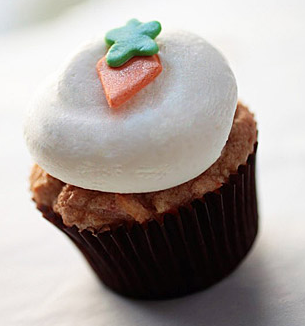 Georgetown Cupcakesuses these cute little fondant decorations, perhaps the carrot one most identifiable!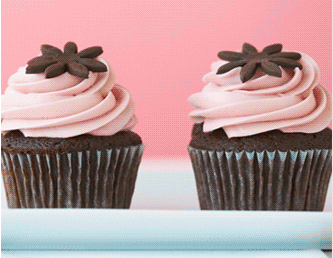 Perhaps my favorite is Kara's Cupcakes (oh how appropriate) with little fondant flowers.
I love how I coincidentally use fondant flowers a lot too – and I swear I didn't know this until I did a little research for this blog post. She uses other shapes but I like this one the best.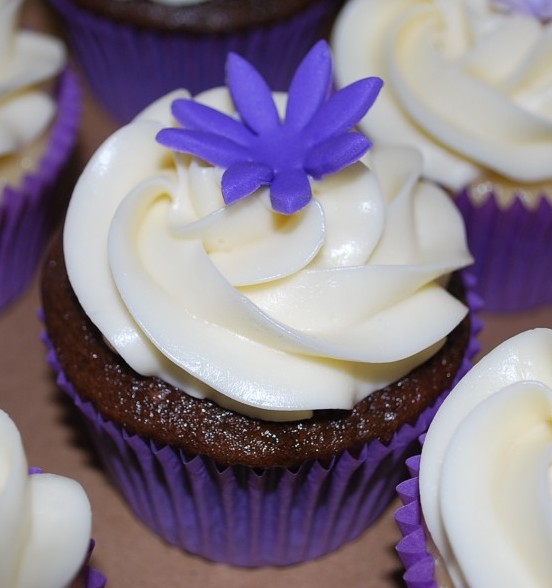 Maybe a fondant K? Maybe I'll try a smaller flower and color code them for flavor? Who knows…