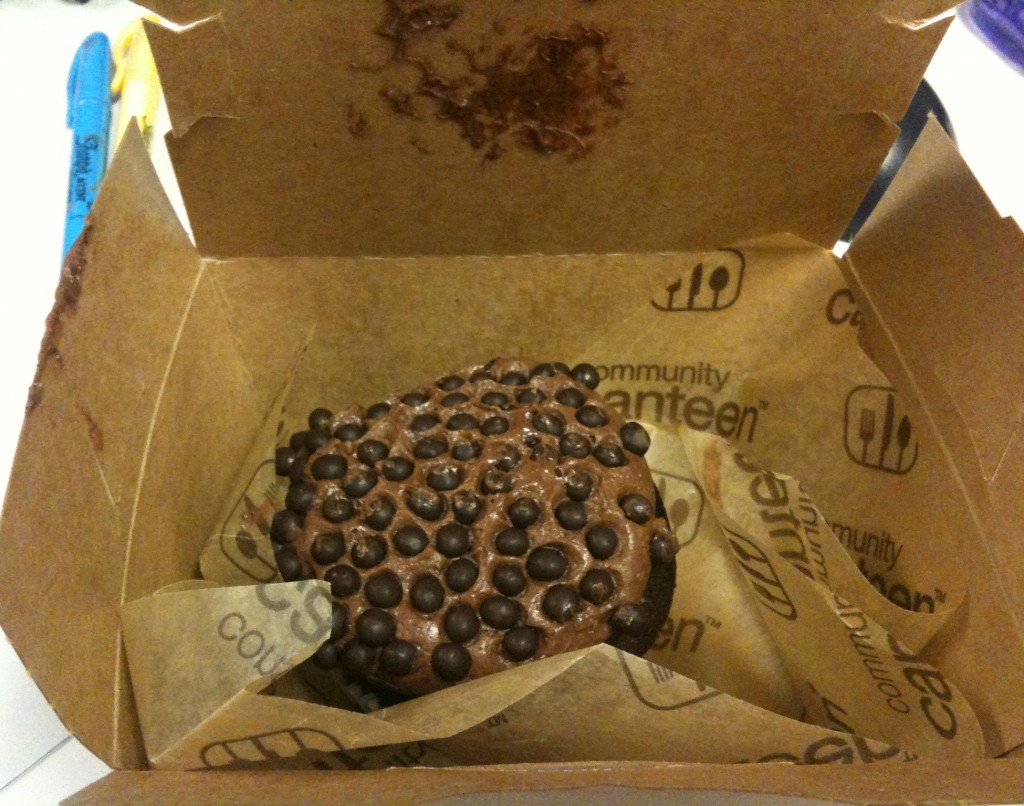 This first addition of The Competition comes to us from the Community Canteen. Today I chose a chocolate cupcake. Here is what I thought:
APPEARANCE: Well it was cute sitting on the plate, but I suppose they didn't have a box tall enough so this is what it looked like once I got it upstairs and to my desk. I liked the use of the chocolate candy pieces on top. It certainly looked tasty and I was pretty convinced it would satisfy my chocolate craving!
CAKE: I have to admit I was a little disappointed – the cake tasted like box cake mix. In fact I'm 90% sure it was… whomp whomp.
FROSTING:I was expecting a fudgy frosting but this wasn't fudgy at all. Instead it was a very light cocoa buttercream. Tasty, but not my idea of chocolate buttercream. It tasted like they used real butter, so I will give them credit for that!
OVERALL: Not a bad cupcake. Maybe the pastry chef is on vacation. I've had their brownies and cookies and they are certainly made from scratch and incredibly rich. But if I wanted a box mix cupcake, I would have gone to a bake sale instead!
I give the Community Canteen Chocolate Cupcake: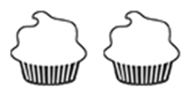 Two cakes! It wasn't terrible, I was just expecting a little more! I do have to add that the cupcake was only $1.75. I'd say I got what I paid for.