For a girly get together this weekend, I made some vanilla cupcakes with cream cheese frosting, in cheetah and zebra cupcake papers with a hot pink fondant flower! I also made some lovely lavender sugar cookies.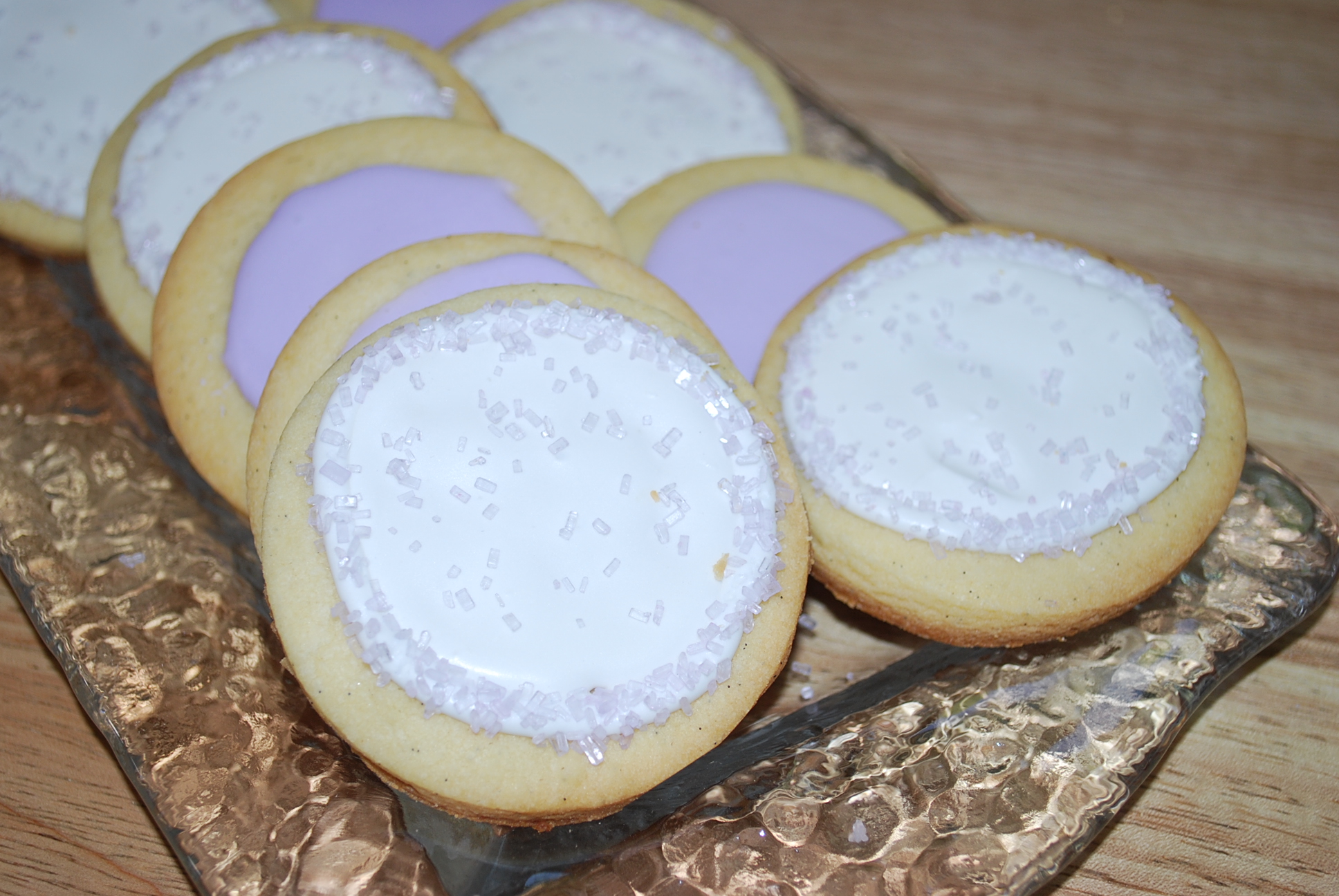 This time, I changed my sugar cookie recipe a tad. Instead of vanilla extract, I substituted a whole vanilla bean and it made an incredible difference! First off, the dough tasted lighter and the vanilla taste wasn't as concentrated. (Yes, I love cookie dough). Baking with vanilla beans is so much fun! Can you see the tiny black specks in the dough?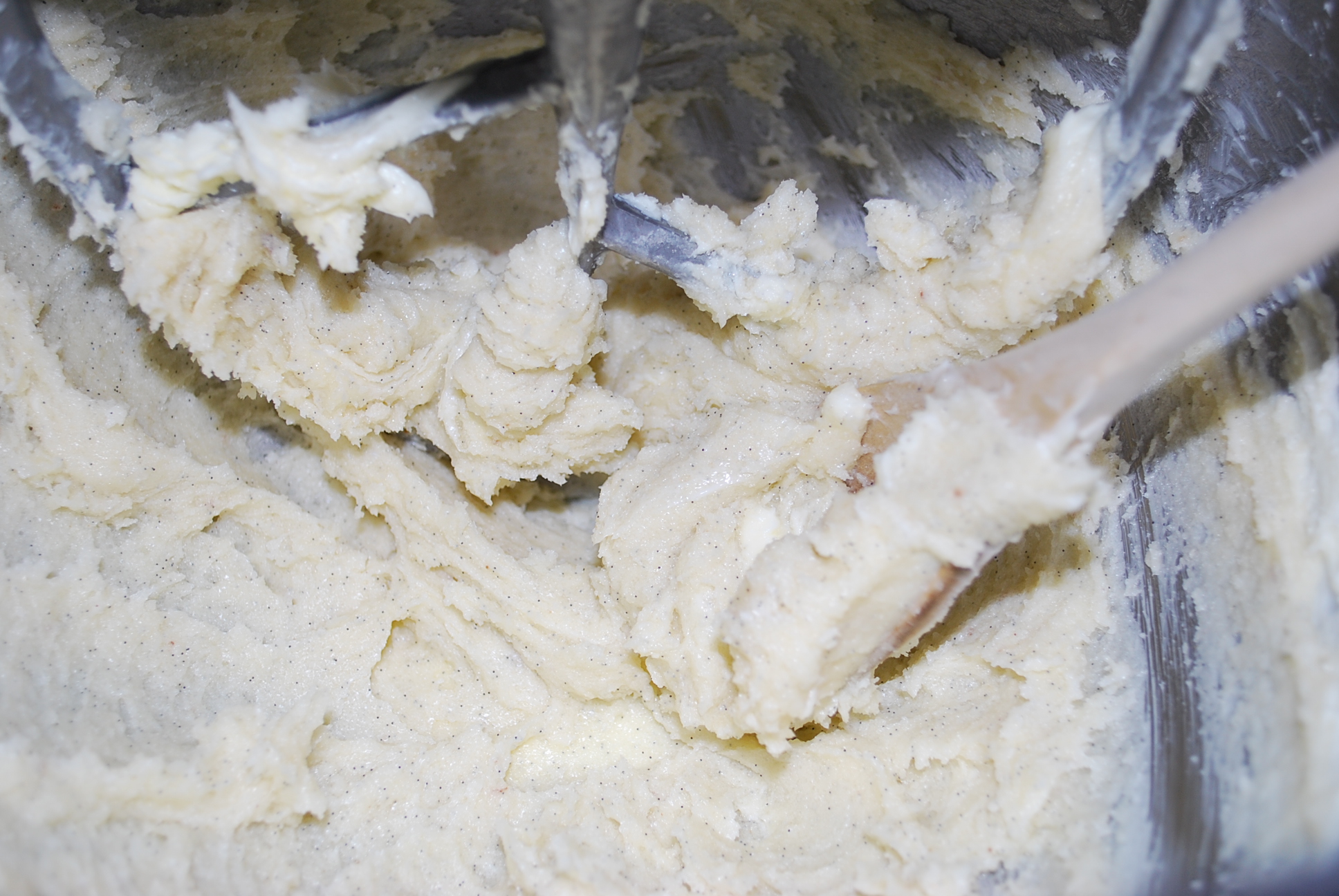 And the cookie tasted different as well – but in a good way! The vanilla flavor was just so much more organic. While both the beans and the extracts are great, the beans can be a little pricey. But they are certainly worth it! I love how they give the final product a little character! And the fun part is that you can toss your leftover vanilla pods into a small, airtight container with a bit of vodka. After a few cookie batches, you'll have your own vanilla extract.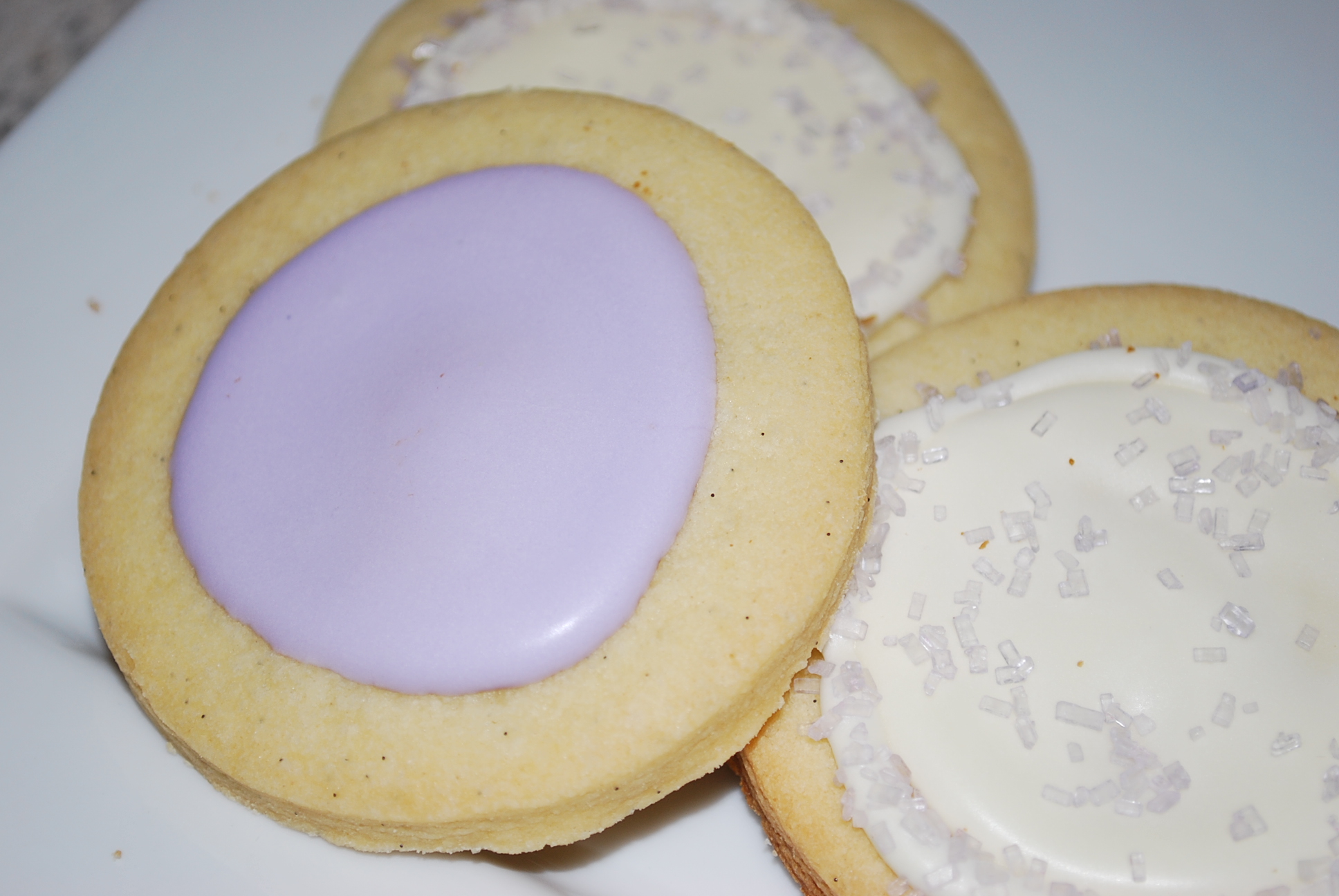 My final spread on Nan's lovely wedding serving plates!