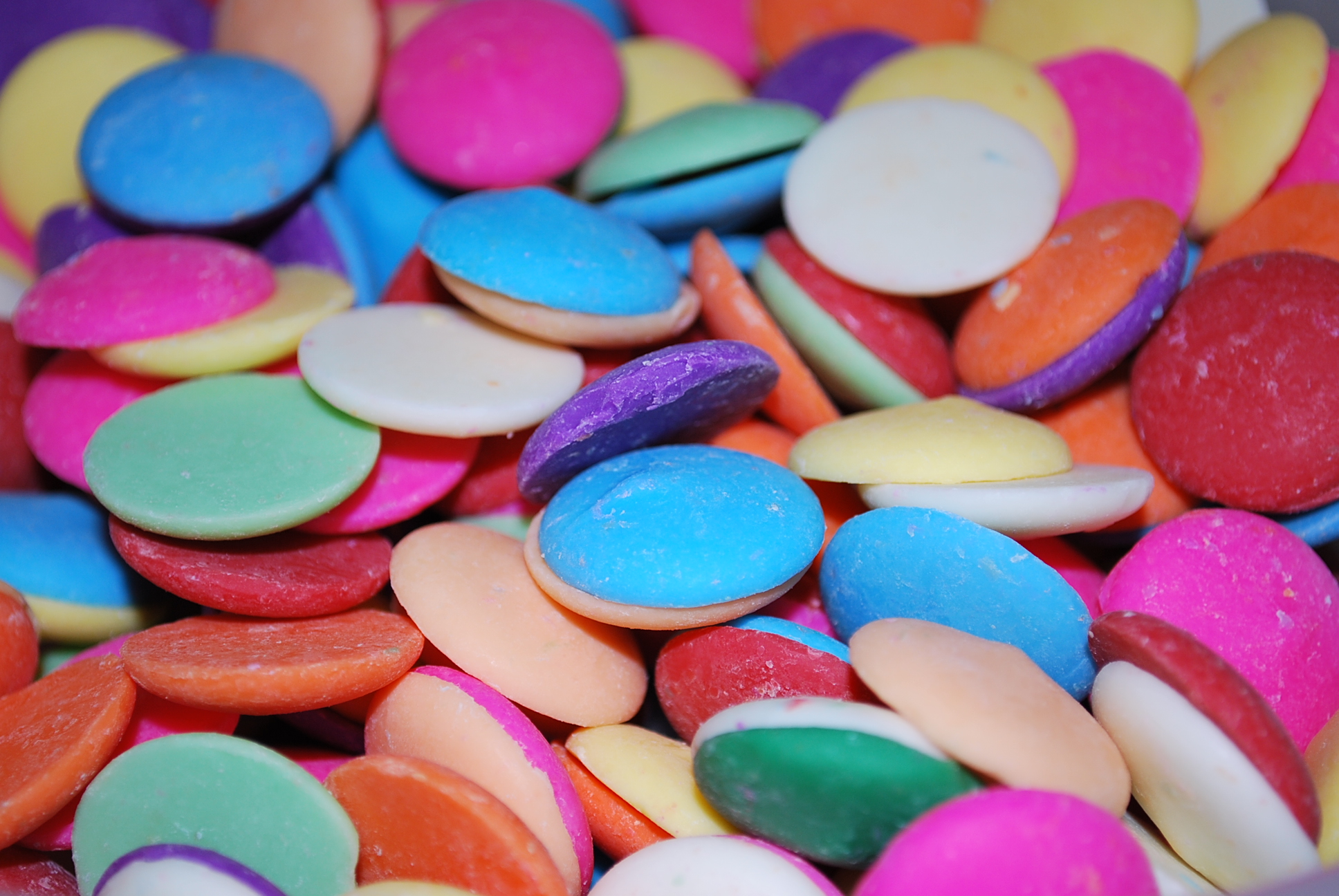 This weekend, my friend Nan had a girly get together so I obviously brought some sweets (see the latest post). I had a few cupcakes and frosting left over, so I decided to give cake balling another try. I included multicolor wafers in my last Bake It Pretty order. They are great for small batches and bright colors. I really meant to photograph each step, but I got excited! First, I crumbled my cupcakes into a bowl and added a little frosting. Last time, I made the mistake of adding TOO MUCH frosting which made the balls kind of soggy. I shaped the cake and frosting mixture into balls using my cookie dough scoop and placed them on a foil lined sheet pan and stuck them in the freezer for 15 minutes or so. Next – I prepared my candy coating. I collected some of the dark green wafers and stuck them in the microwave for 20 second intervals. I like to heat them until they are mostly melted, then stir until they finish melting. I sat a chilled cake ball on a fork and then spooned the green candy melt over my ball. It worked rather well this time – the excess just drips back into the bowl. I then placed them back on the sheet pan and sprinkled some purple sprinkles. Overall, they turned out well.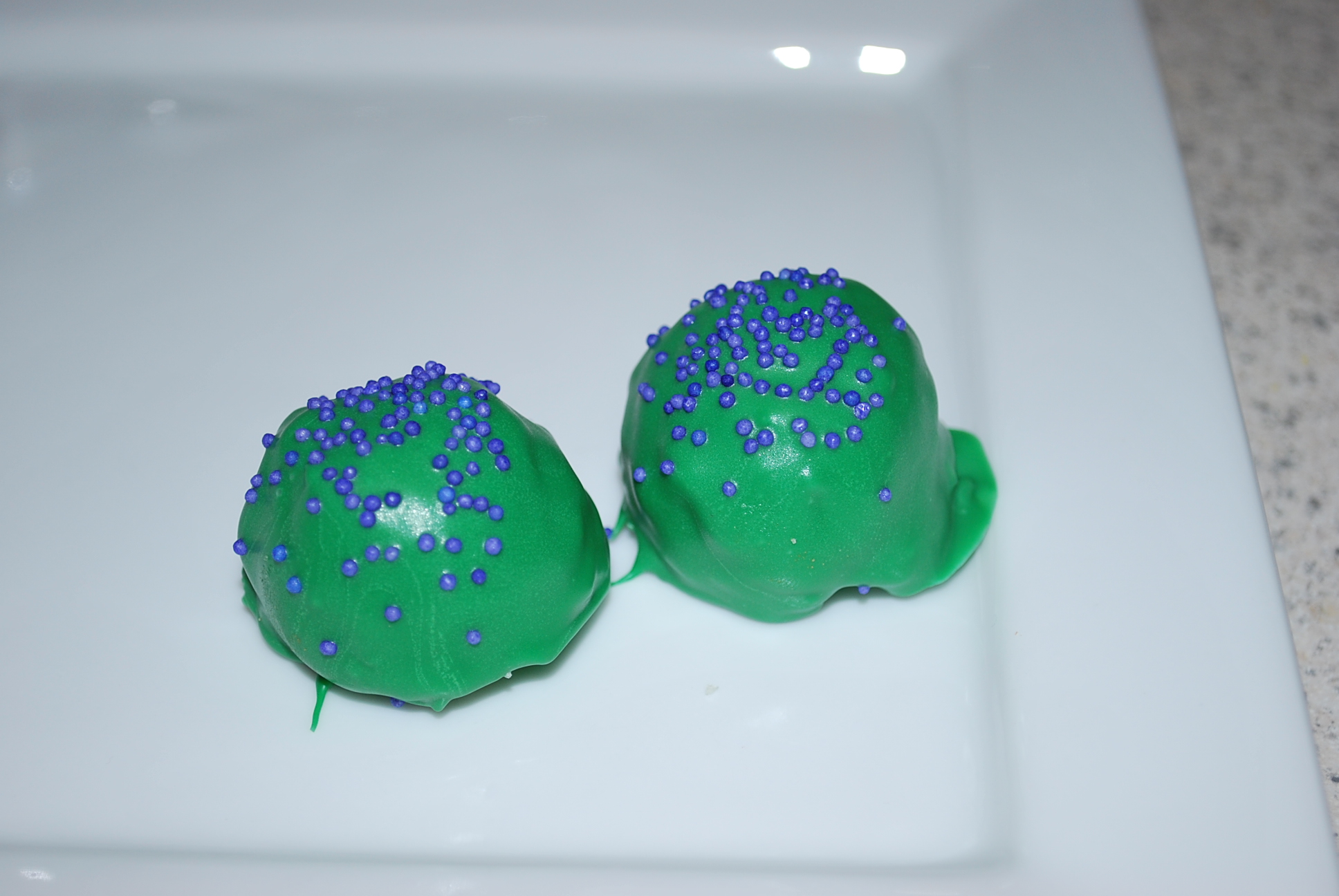 I tried out my chocolate wafers again… and had the same problem as last time. The chocolate was a little thick. I added a little Crisco and that thinned it out a tad. Here are some of my chocolate cake balls: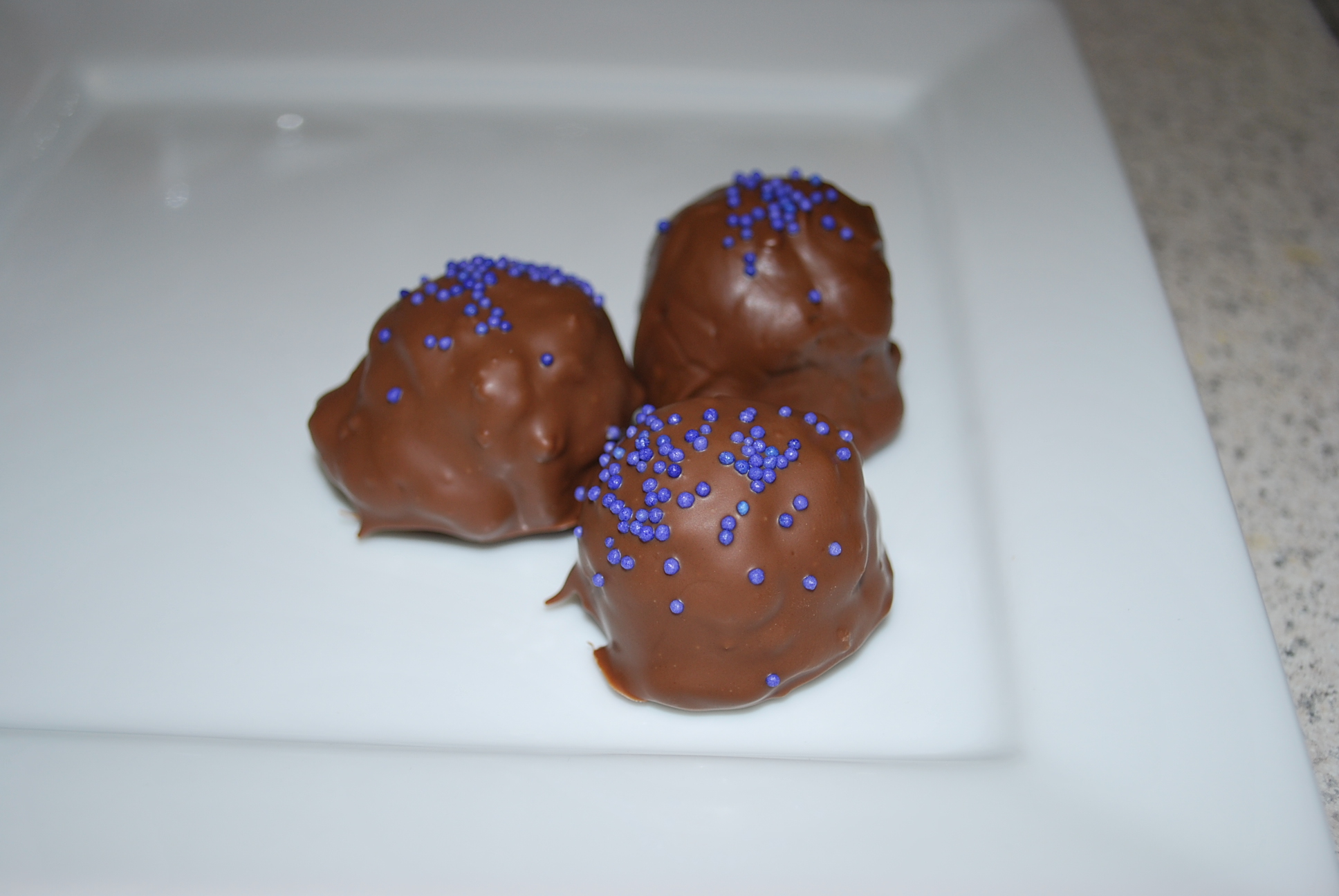 Not as smooth as the green balls. Here is what the inside looked like! Delicious cakey goodness.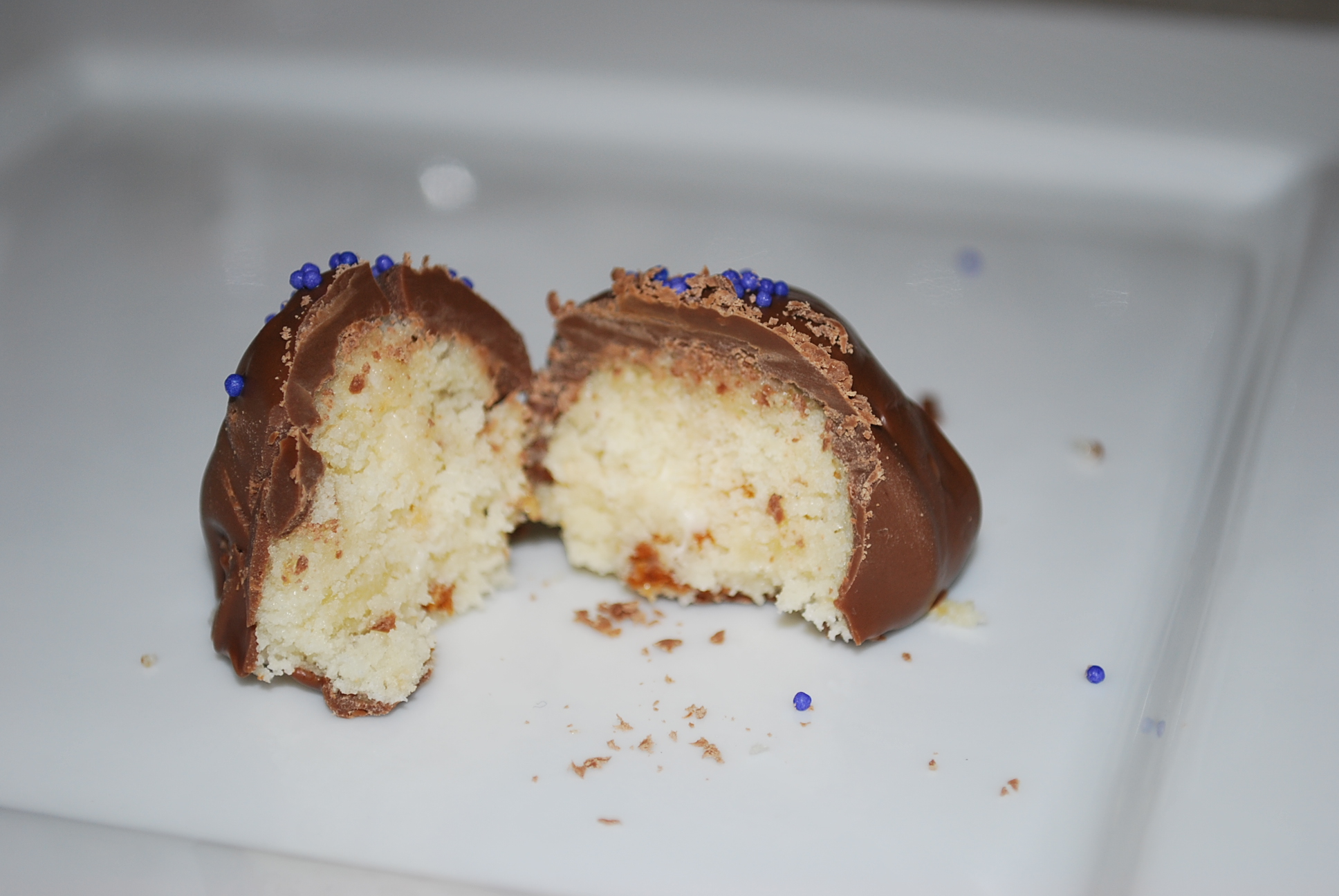 Overall, my second attempt was definitely a success. I have yet to find a bag of chocolate wafers that I think taste good. I think these taste too much like fake chocolate – remember getting fake chocolate Easter bunnies? Eww. Some people swear by off-brand chocolate bark. Perhaps I will try that next time! The colored wafers taste much better – they have a sweet vanilla taste.
All of mine didn't come out completely perfect, here are a few of the less pretty ones!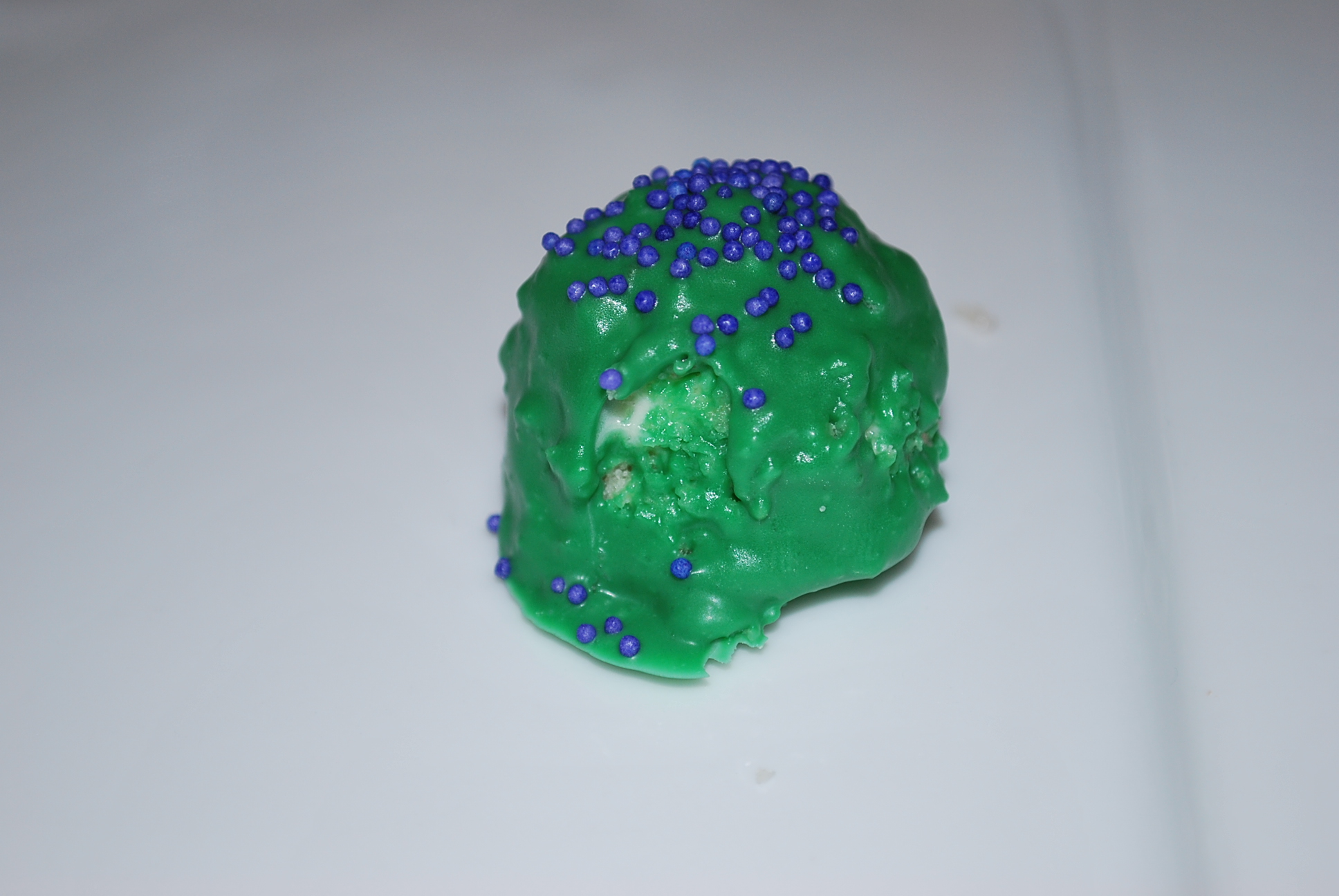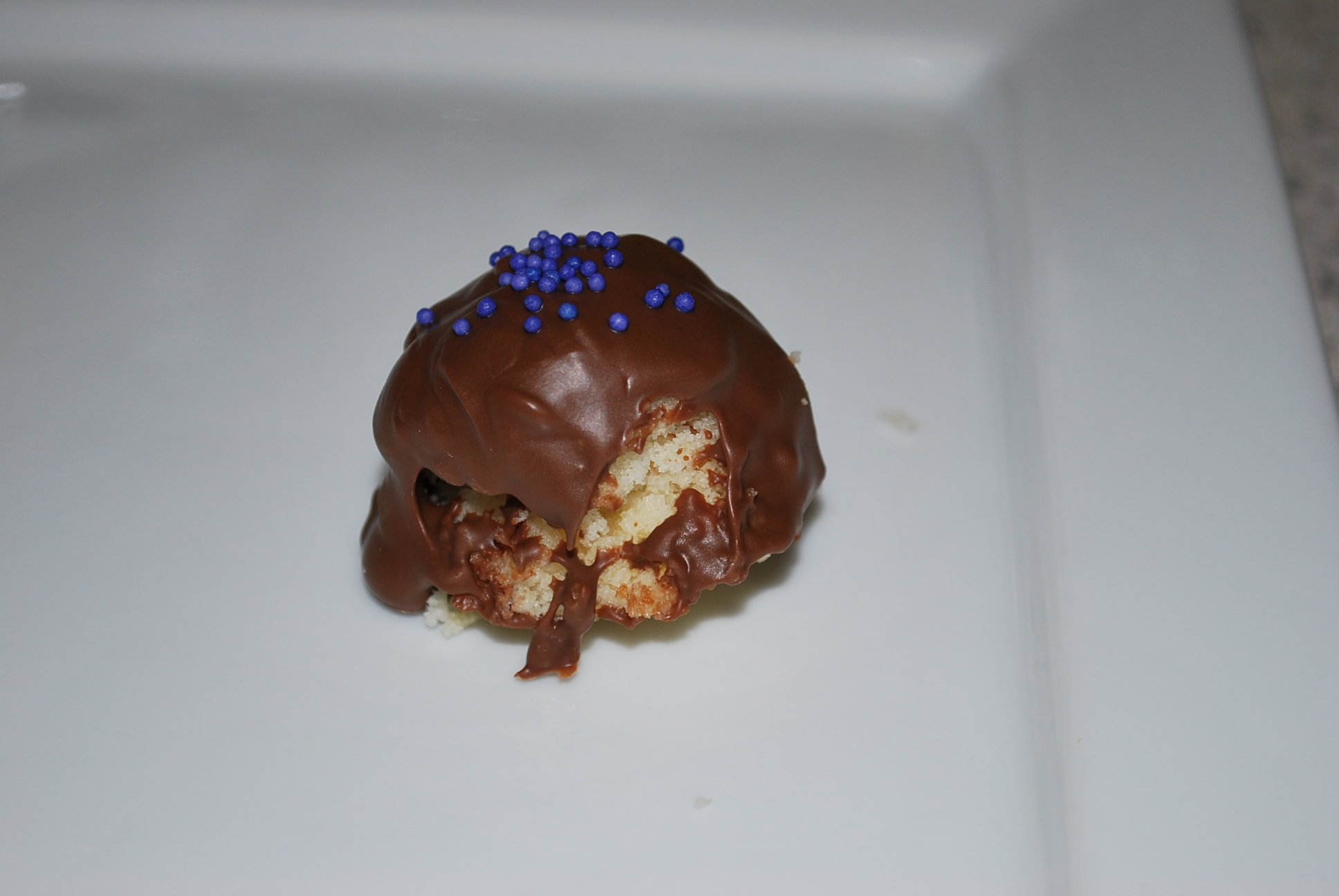 Happy Cake Ballin'!