I know I know… I'm actually going to tell you how to make one of my original recipes. This one is actually pretty easy because it only has three ingredients: raspberries, raspberry preserves and brandy. Raspberry is a great go-to filling because it's tartness goes well with so many sweet cake flavors.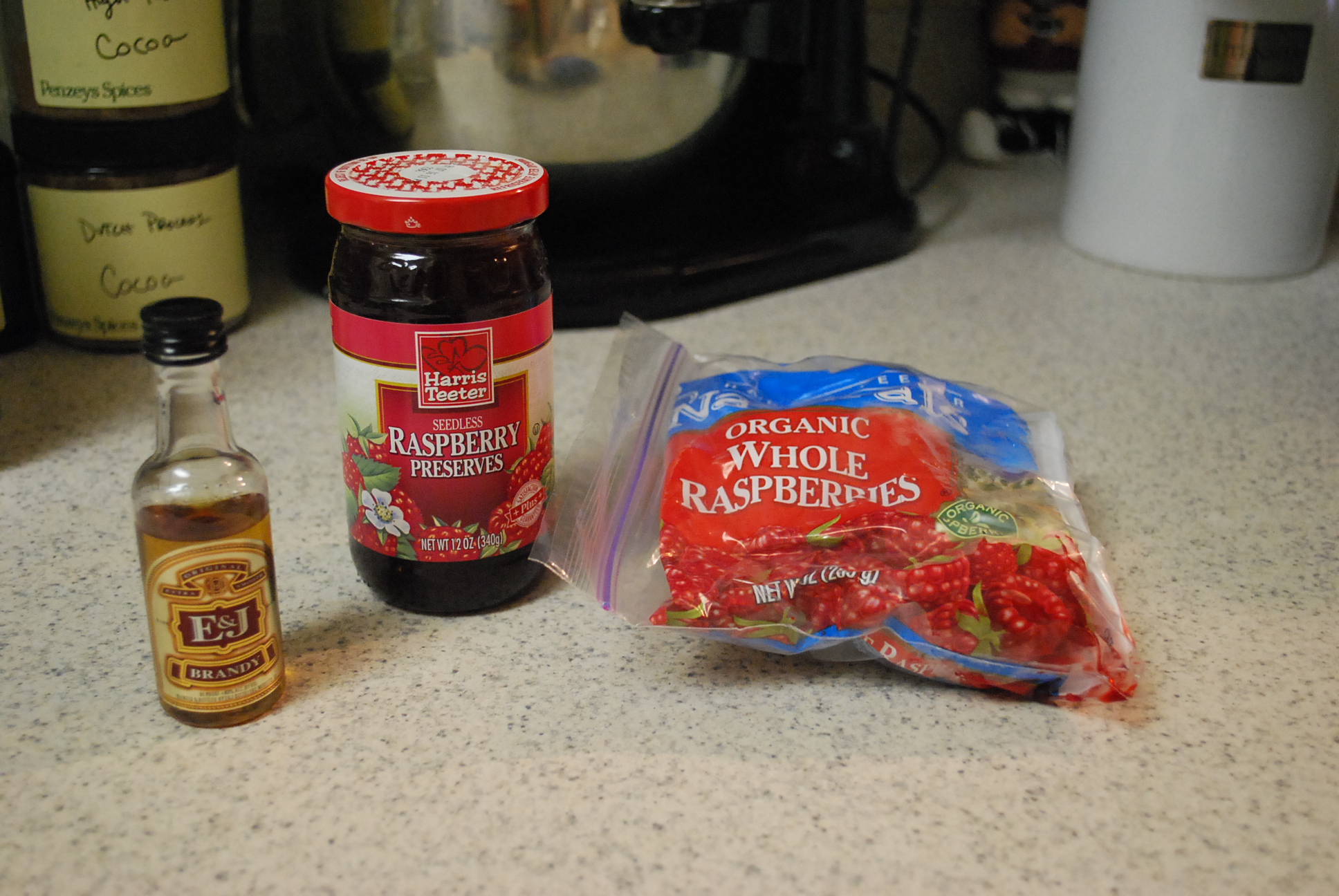 First, you will need to gather your ingredients. You really don't need brand name or any organic ingredients for this filling – but if you insist, by all means! On this particular day, I stopped into my local Harris Teeter. And you'll have to bear with me because I usually don't measure my ingredients for this one. So into a sauce pan, put about a cup of frozen raspberries, two heaping spoonfuls of raspberry seedless preserves and then I pour about 1/3 of an airplane bottle of brandy. You can certainly pour in more if you'd like – it really depends on your flavor preference.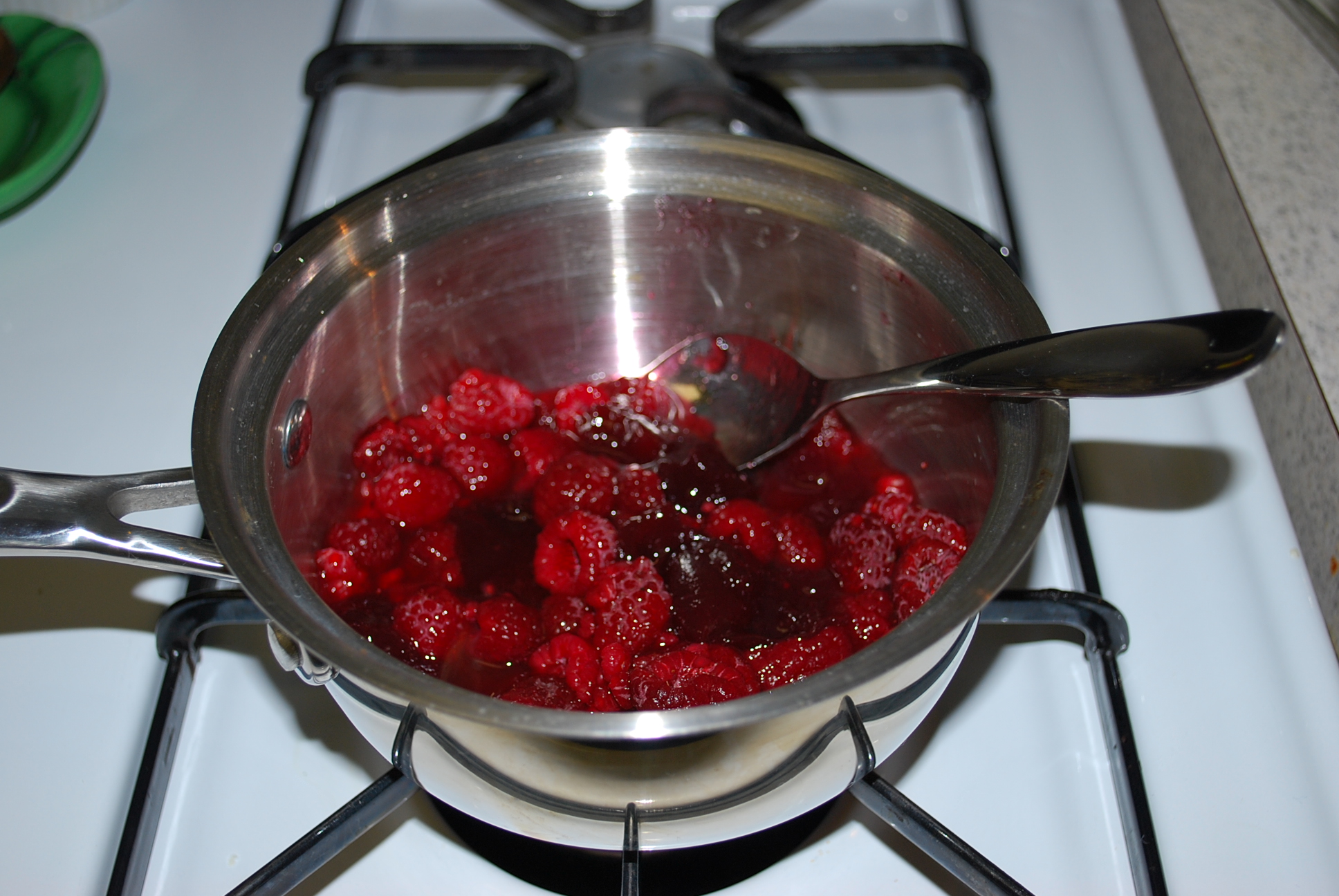 Turn it on medium heat and stir until the preserves melt. Then simmer until it reduces by about one half.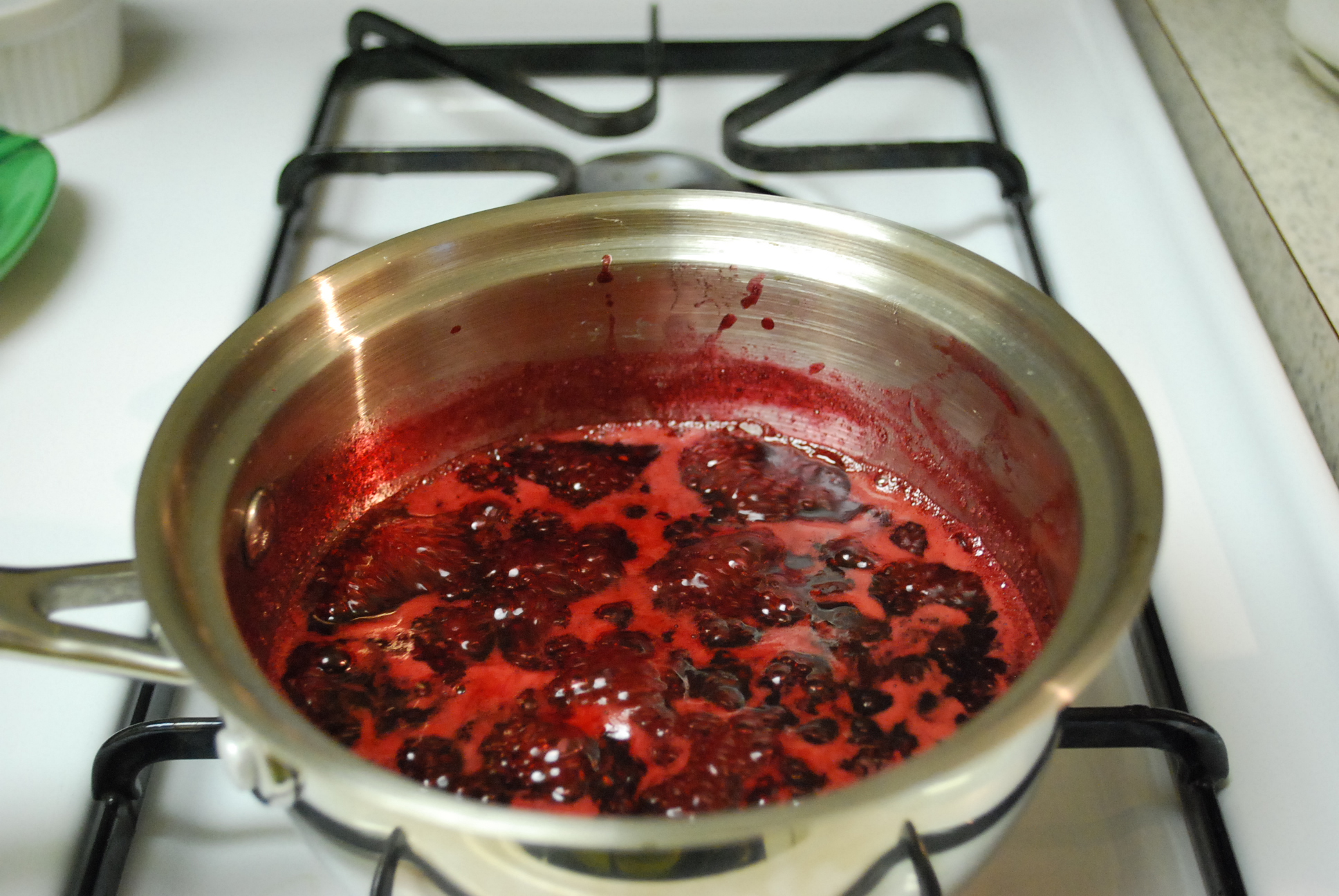 It will get all bubbly and yummy smelling.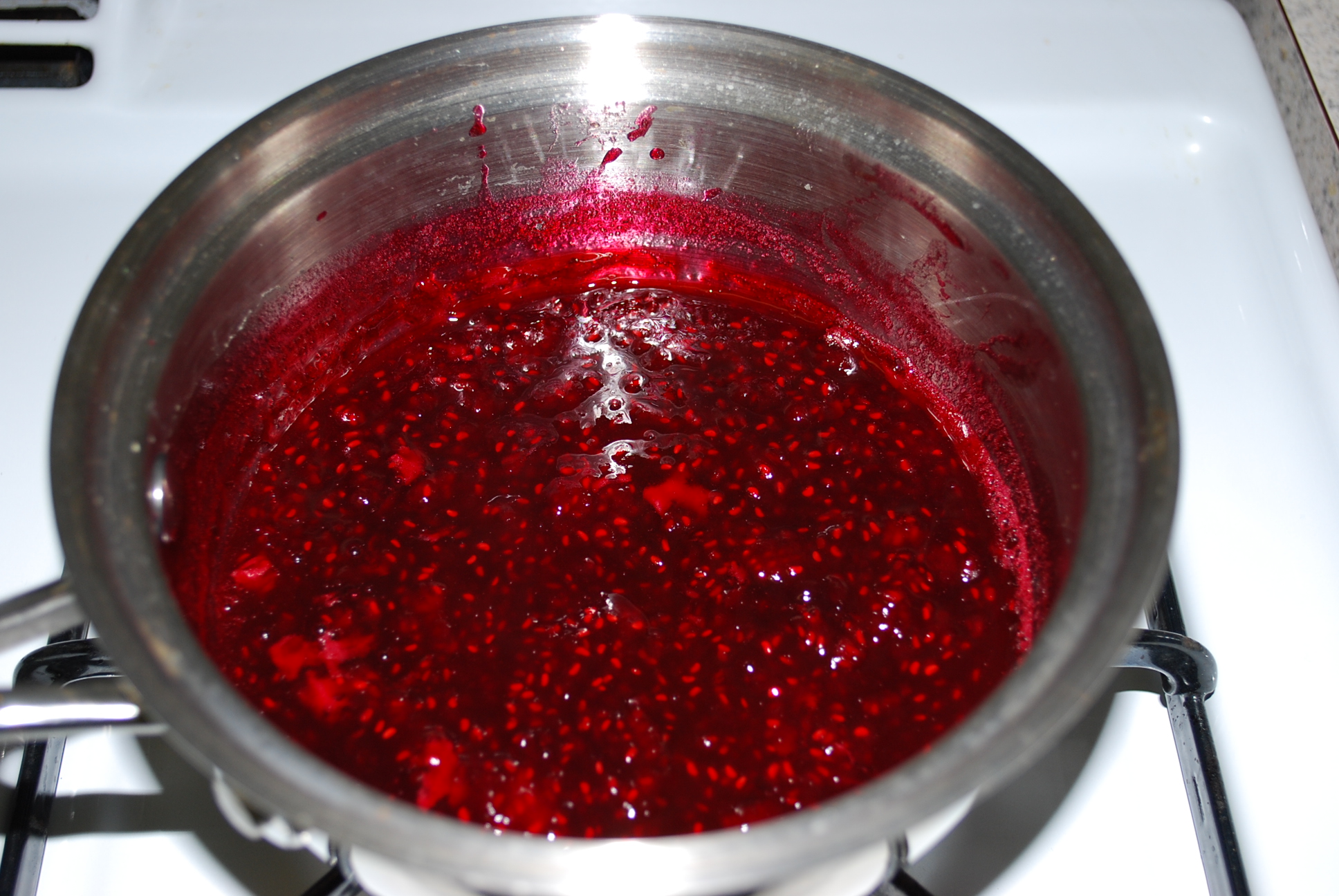 You'll know it's ready when the raspberries have broken down and it has a much thicker consistency. If you aren't sure if it is ready or not, dip the back of a spoon and let the filling run off. If it forms a thick skin on the spoon, it's ready. If it runs right off, keep bubbling! Place it on a back burner and allow it to cool completely. It will thicken as it cools so that it will be much easier to spread between cake layers. If you need to speed up the process, you can toss it in the fridge. But be careful, because it can thicken too much and you'll have one thick jelly mess!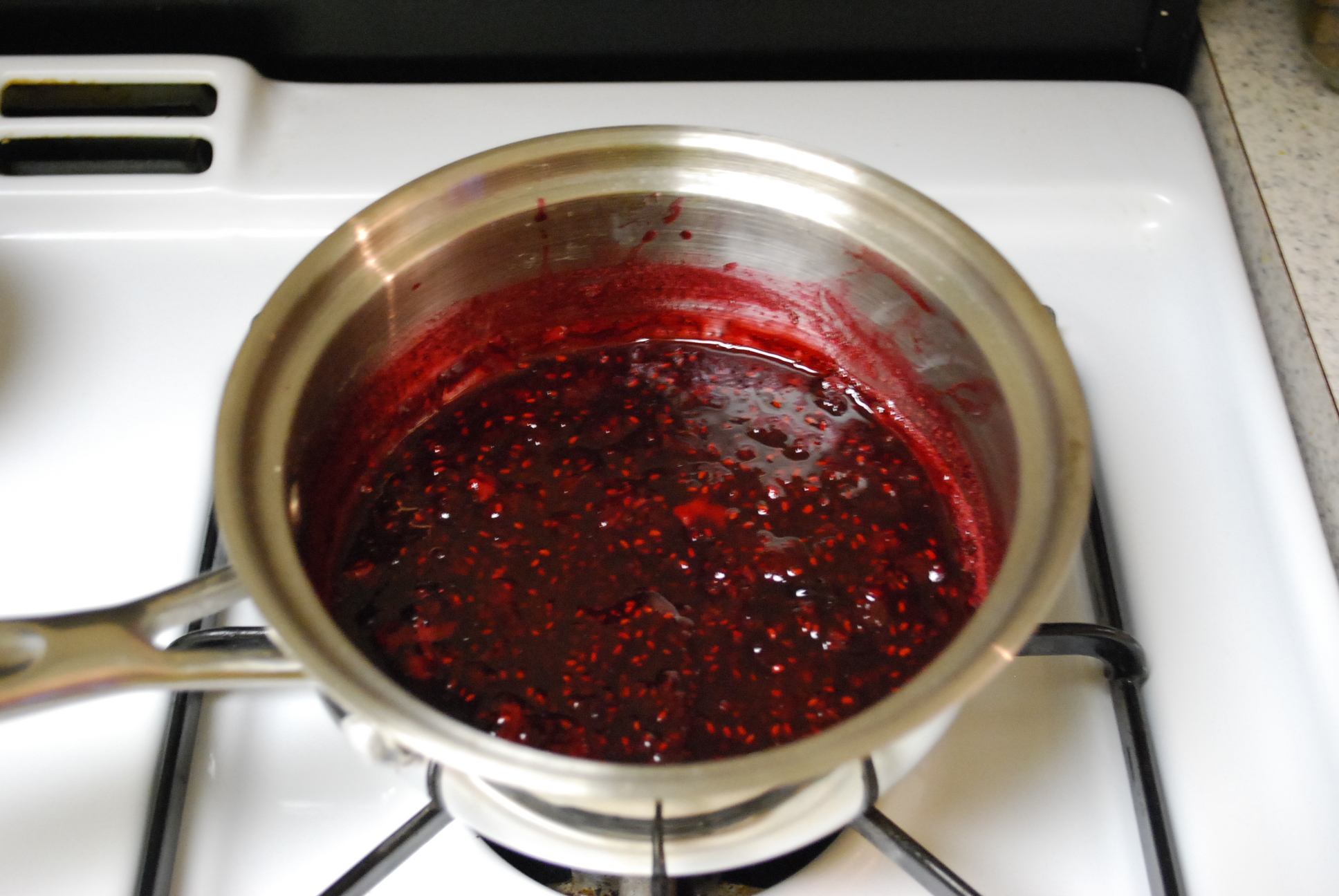 Enjoy!