It seems that adding bacon to your standard confection is pretty popular right now. Chocolate covered bacon, bacon dessert bars, cupcakes with bacon crumbles – you name it, it is probably been made. I assume people like these combos for the same reason I like nuts on my hot fudge sundae – the saltiness and the sweetness are a great combo. Why do you think cakes and cookies call for salt? To bring out the flavor! … and to act as a slight preservative.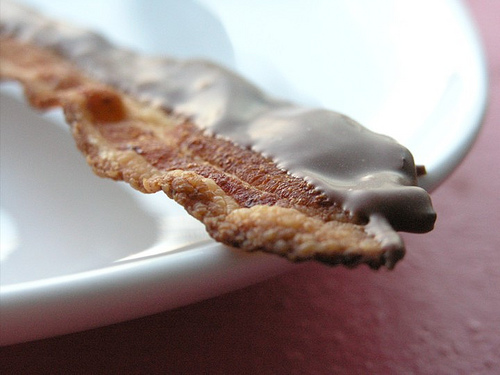 I can't say I have ever tried any bacon desserts, but I did purchase some bacon-flavored salt from the cool people over at BaconSalt. I am going to experiment with some sweet sugar cookies and some of this delicious bacon flavor! I'll be sure to come back with an update and more than likely, some sweet new pictures!
no, that first picture isn't mine. it's from teri's blog – my pictures will start looking pretty sweet soon! I promise!
Here are some more interesting desserts including bacon!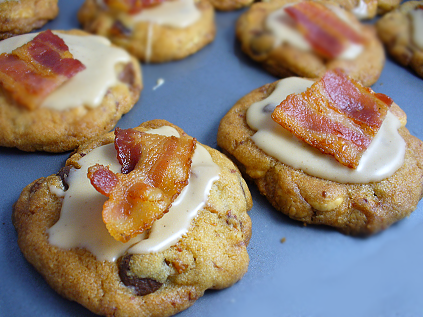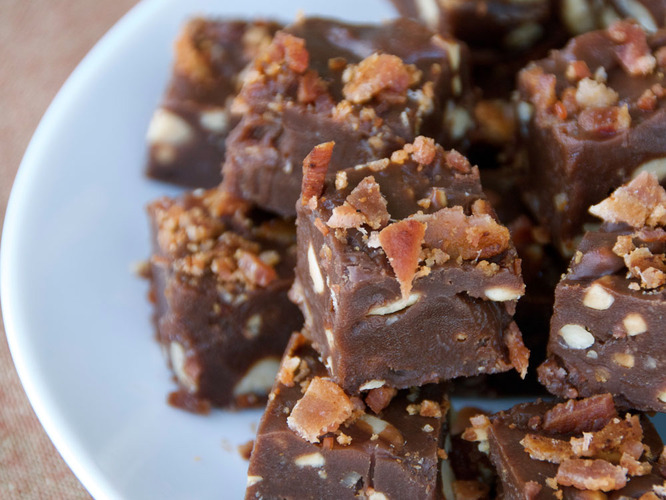 The possibilities are endless!