…with my latest investment. As stationary orders grow, I've felt the needto make them more professional. I am proud to say that I used my HP All-In-One printer for most of my business print-jobs and projects.. until last night. After much research, I decided to give up my college printer (yes it was my college printer, but I didn't graduate that long ago!!) for an Epson Artisan 810!!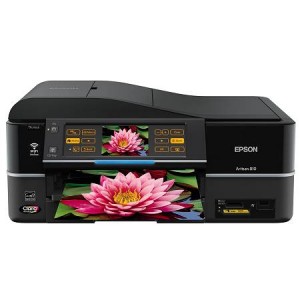 I've heard over and over from graphic designers that work from home that the Epson Artisan series are the best. The ink system is geared towards pristine photos and graphics. My favorite feature – it prints on ANY size paper or card stock smaller than the legal size. The removable paper tray is customizable for all your stationary and invitation card stock. I baked and decorated cookies while Brandon set it up… I can't say I got much work done because he was constantly "oohhhing" and "awweeeing" and calling me into the office to see this cool feature and that cool feature. I didn't have much time to explore before going to bed, but I did try out a few note cards. The difference was insane – the lettering on the stationary came out much crisper and richer than anything my poor HP a-i-o could do!!
If you are in search of a new printer for creative projects, try out the 810. Or even the more budget friendly 710! You will never look back!!
photo from google images