With the chaos of being snowed-in last week and having to go to work since I work for a financial office that services 12 sister banks that need their money whether there's no snow or three feet of snow, I didn't get a lot of time to blog last week. So hopefully this will make up for it!
I like Amy and Charlie's wedding because of all of the DIY elements. I think that some couples shy away from DIY because it might give a cheap feel to the wedding, but not if you know what you are doing!!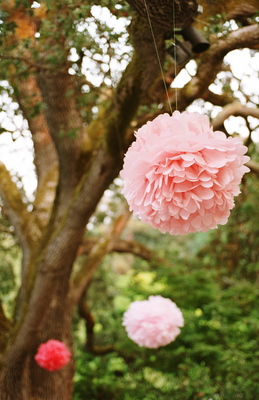 I love these tissue paper pompoms because they remind me of being little and making pompoms out of facial tissue with my cousins for hours at my grandma's house. Who would have known back then that they'd be such a popular wedding element. You can obviously buy them pre-made, but they are also easily constructed! Martha has a how-to as well as this one with a little more detail!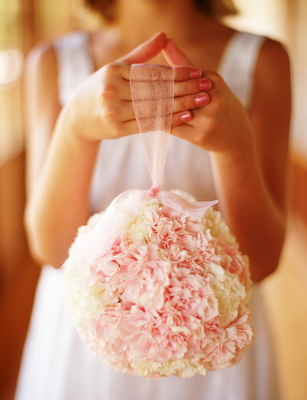 Next are the beautiful ribbon-tied flower bouquets, also known as pomanders. They are simply made with fresh (or silk, or tissue) flowers secured to a a styrofoam ball! Here is a great tissue pomander how-to from project wedding!
I love these favors. They would be easy to make with some decorative paper and rustic ribbon. The hand-written label is a great touch to make the favor more personal for guests!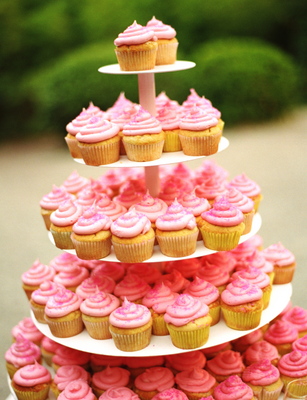 Lastly are the beautiful cupcakes!! Simple yet very elegant! My buisness motto! While the couple more than likely did not make these, it a cost-saving possibility!
I hope that this wedding sheds some light on the value of DIY wedding projects!! The DIY elements are beautiful and can help save lots of money! You can check out this wedding at project wedding!