Unfortunately, mother nature decided to spill three more feet of snow on us this past weekend. But that's okay because I had an oven and some cakes to make!
It was Brandon's birthday and he requested either a cookie cake or a ice cream cake. I went with the first because it was so yummy and so easy! I started with a half-batch of homemade chocolate chip cookies, pressed the dough out into a 8" WELL GREASED cake pan and baked according to the cookie directions. After it came out of the oven, I let it cool and then decorated it!! Unfortunately, my flower nail and a few other crucial cake decorating supplies were in my car… under feet and feet of snow, so I did some improvising! Luckily, the client was more concerned with how it tasted than how it looked!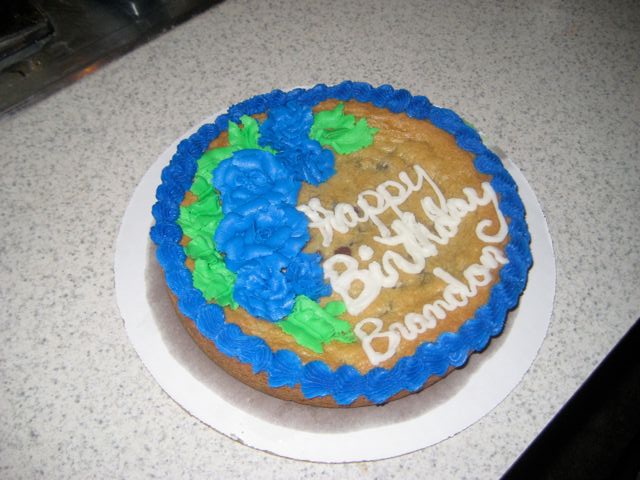 And finally, I made some cupcakes for a birthday order during while watching superbowl. He wanted chocolate and vanilla with a fun, colorful theme. While it was for his wife, the children would be more concerned with the final product! So I used some rainbow sprinkles and spelled out happy birthday with buttercream transfers.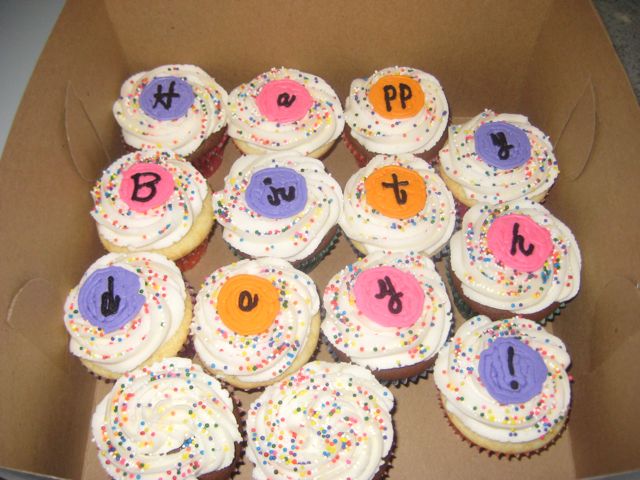 I have an order for some shaped cakes in the near future, so look out for those posts!