I have been horrible at posting lately…. but I have a follow-up and a nifty idea to show you! As I mentioned, my good friends Nan and Cooper got married on Saturday. I was assigned to make the wedding cake topper. Unfortunately… I couldn't get it to work out as I would have liked. Here is a picture (before the break)…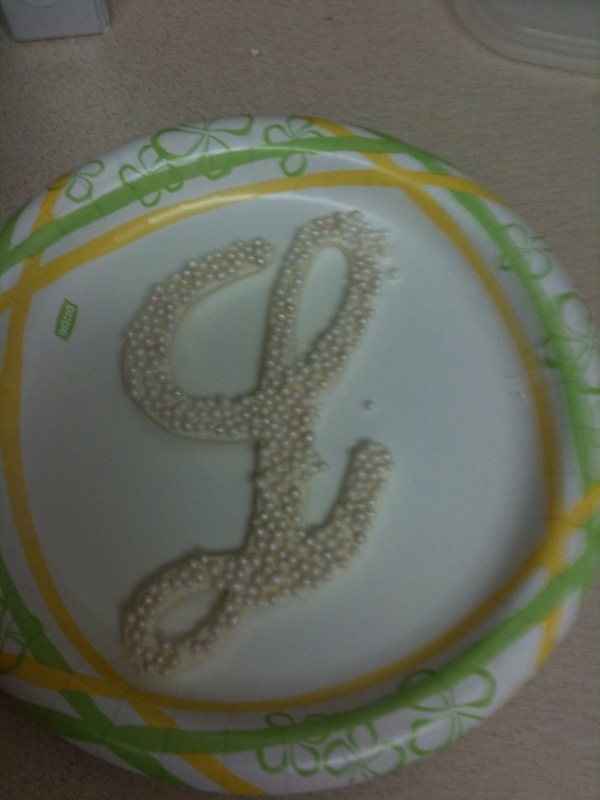 Nan wanted a cursive L monogram topper. So we decided on the font above. I left the gumpaste L to harden for two days… and then applied the pearl dragees with royal icing. This is where the problem started… I think the moisture from the royal icing softened the monogram.. causing it to be too top heavy and seperate in half. I tried it again.. making the gumpaste L thinner. I think it dried harder… but I ran into the same problem. I think the larger size of the topper contributed to the problem. This was extremely disapointing  – especially because it was for a good friend. But I suppose every baker runs into problems like these!! Afterall – this is how we learn and become better bakers/cake decorators! Her cake turned out absoutely gorgeous – even without the topper. Live and learn!
So another one of my favorite blogs is The Bride's Cafe. I found this article the other day… it is a Do It Yourself Dessert Trifle table! Trifles are gorgeous glass dessert bowls. Because they are glass, you can see the lovely layers of the dessert. The article was submitted by Hillary Burgess of Off White Wedding.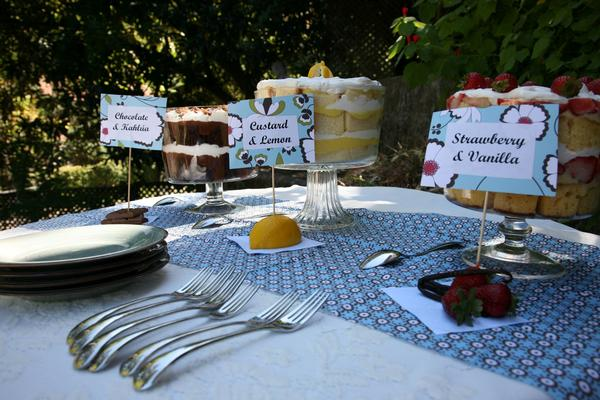 I just think all of the flavors look so gorgeous – and they are so easy to do!! They consist of about 3 different ingedients which you alternate. For the whole DIY article, check it out here! Look around The Bride's Cafe too!! I love Janie's articles!!