I know I've been pretty MIA lately… so here is the reason: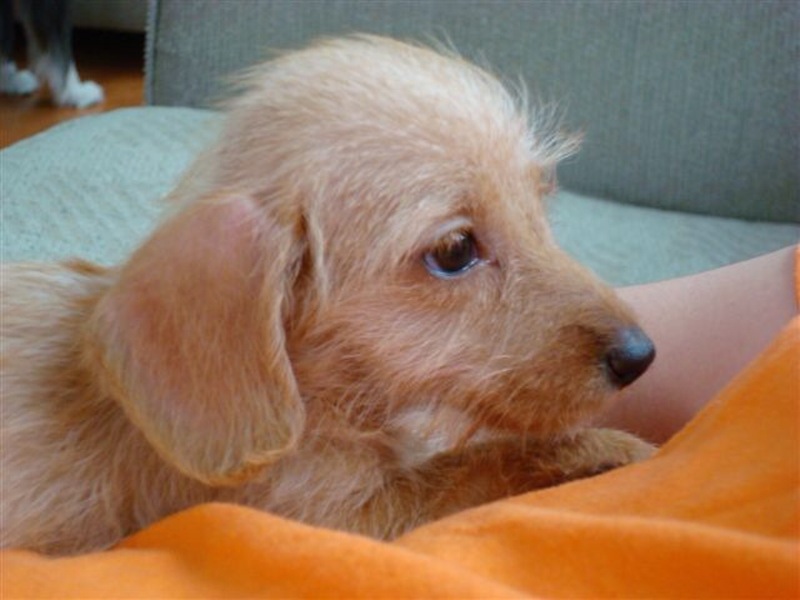 Brandon and I spent the long weekend getting to know Riley, our new mini wirehaired dachsie puppy. She's a handful, but is the cutest, most wonderful little puppy. I could go on forever, but I won't!
Here is one of the projects I've been working on… my good friend and sorority sister Nan is getting married tomorrow!! I was waiting to post this until after the wedding, but I have a feeling she has more important things to do than read my blog so I'll take a chance! In addition to her wedding gift, I made her and Cooper some personalized stationary! The pictures aren't very good quality so I apologize.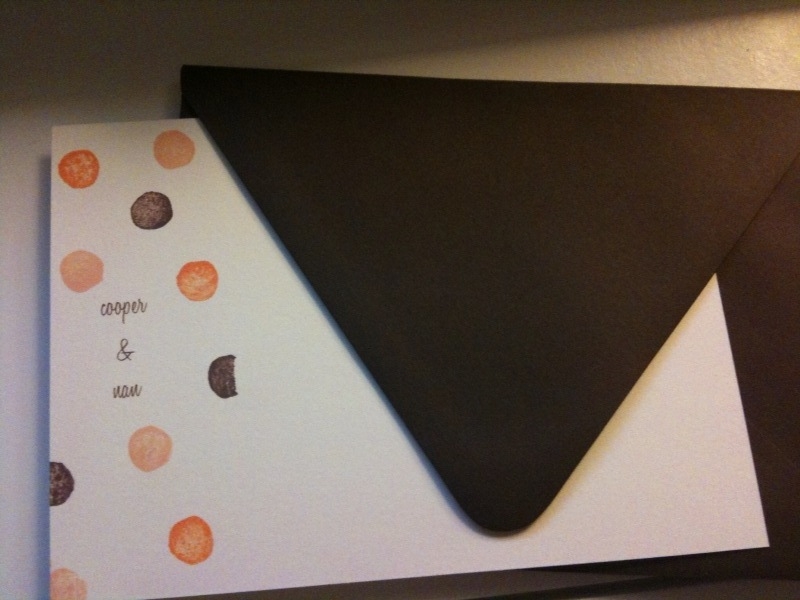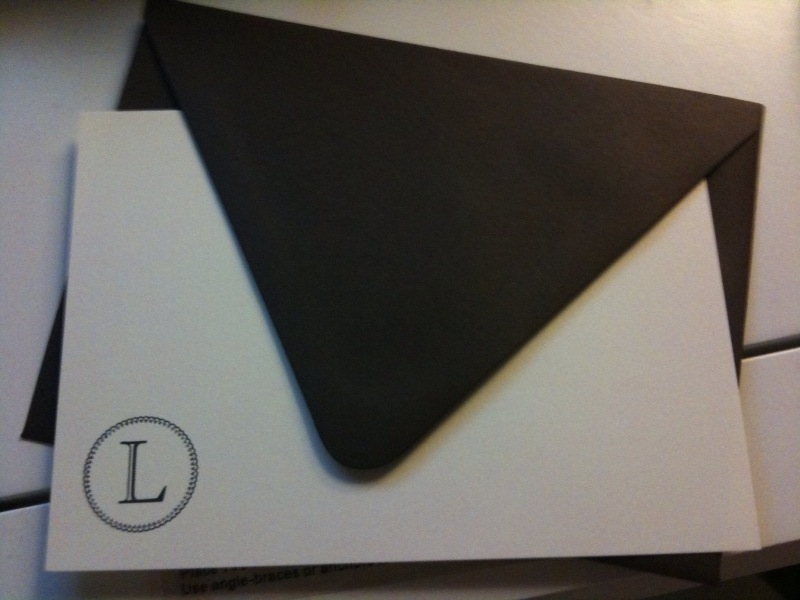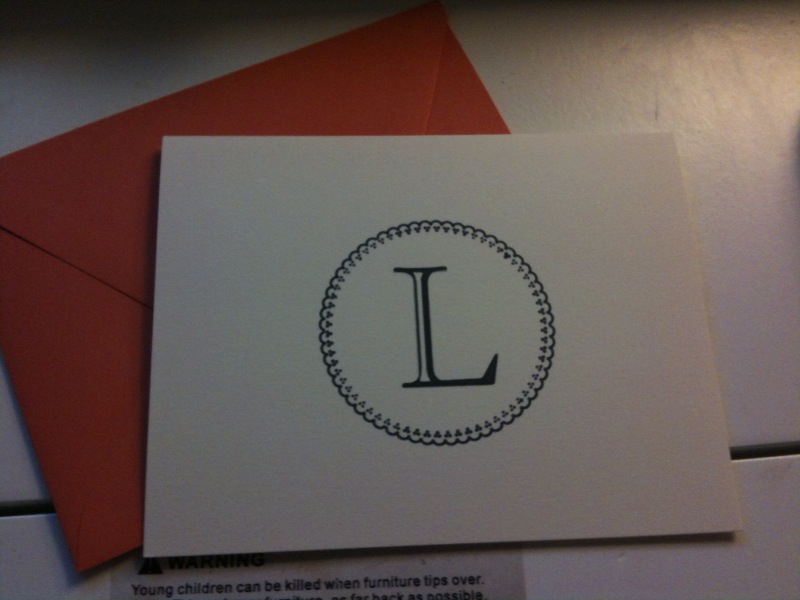 And the finished product!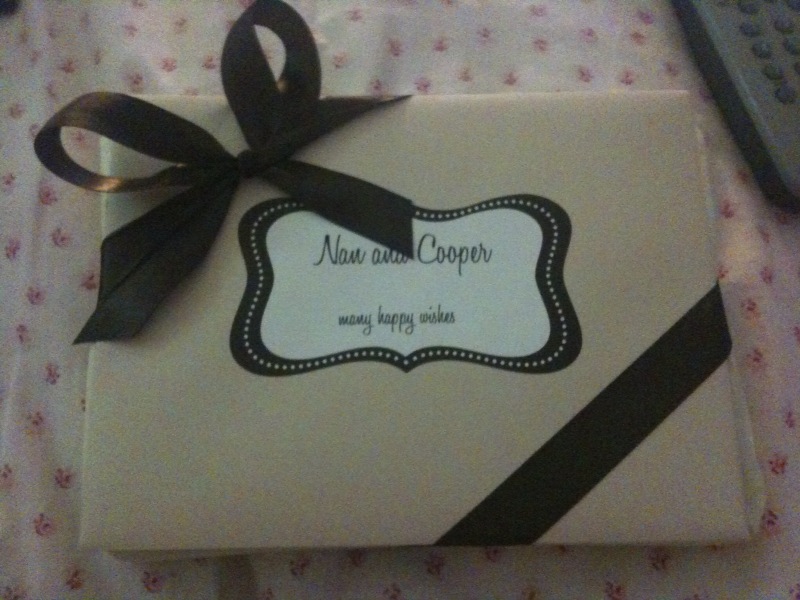 I am also creating her wedding topper. She wanted a cursive L monogram topper made of gumpaste. I am decorating it with slightly golden pearlized dragees and outlining it with royal icing with a light golden sheen. I will post the finished product soon!
Have a great weekend!!