Before I started my cake business and this blog, I thought an anemone was a sea creature. Well it is, but it is also a flower! In fact, one of the very few flowers that have black parts. It is for this reason that they are HUGE in the wedding world… because brides with black and white wedding colors use them a lot!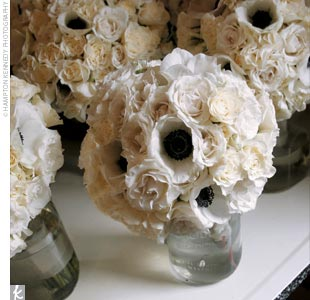 photo from theknot.com and copyright Hampton Kennedy Photography
So since they are very popular wedding flowers, they are obviously very popular flowers that are replicated with gumpaste! I came across these pictures of a wedding cake by Take the Cake on Hip Hostess Blog.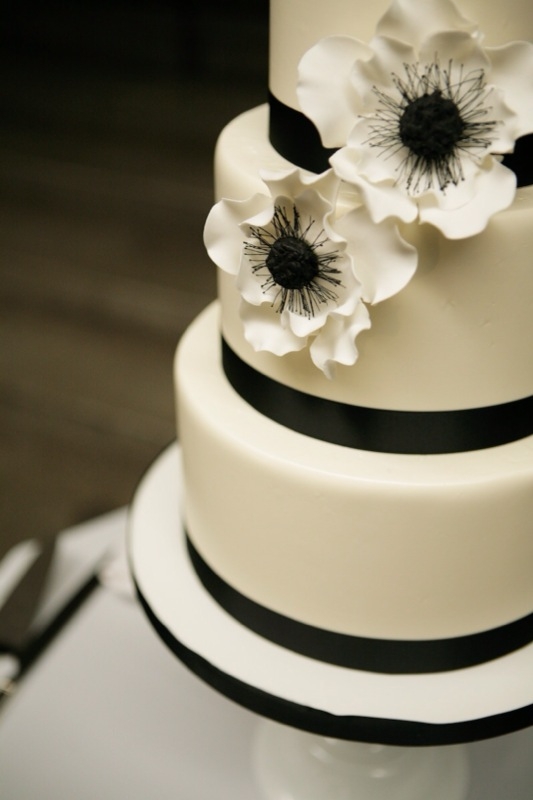 How beautiful! Anemone's also come in other colors! I think I might try this out with my gumpaste… we will see how it goes!