Gum paste is essentially a very sweet edible sugar dough that is made from sugar, flavoring and glucose. More experienced cake decorators use gum paste to create VERY lifelike flower decorations for cakes and other desserts. I've always wanted to try making flowers with gum paste but thought it would be too difficult to master. After scouring the internet and youtube for countless gum paste tutorials, I made a trip to Michael's and bought everything I needed to try out my own flowers. All of the videos I watched made it look easy, so I figured, hey – how hard could it be?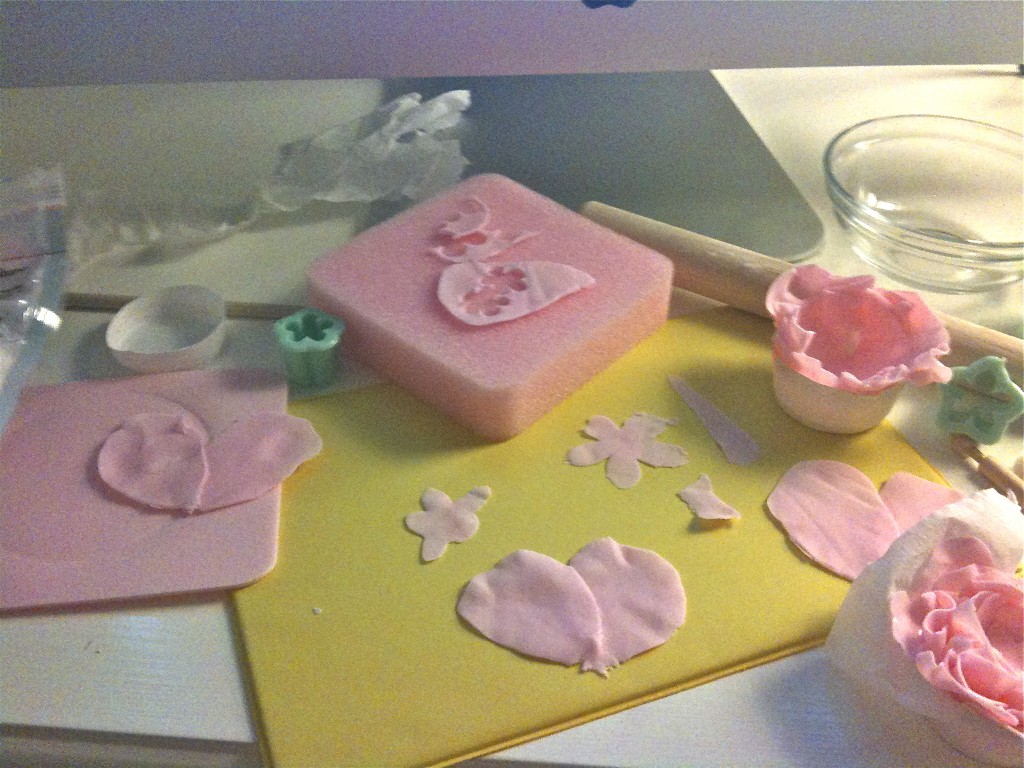 Umm… it certainly wasn't easy! First of all, you have to have ALL of the right materials. Not only do you need gum paste and a rolling pin, you need special cutters, tools, etc. I'm usually pretty good at improvising when I don't have all the necessary tools – but that doesn't work very well with gum paste. After some practice, hard work, and a ton of patience, here is my creation!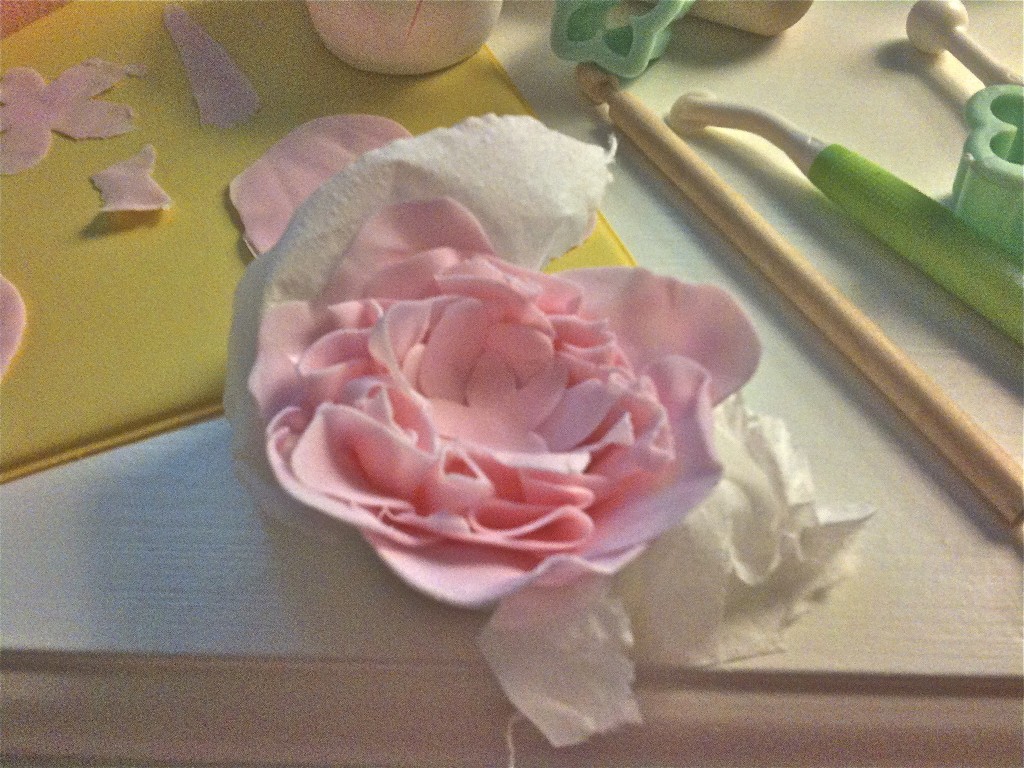 It is sort of peony-ish. I tinted the gum paste a light pink and dusted it with some coral luster dust. I haven't finished it… as it does not have a middle but it will soon! I'll post the finished product along with the cake it is going on when I am done!