Remember this recipe of delicious goodness? Well, my good friends of Lemon and Lime needed a German chocolate cake for cutting at a wedding. Que the go-to recipe. But it was only a 5" cake, so I used the remaining ingredients to make these lovely little morsels.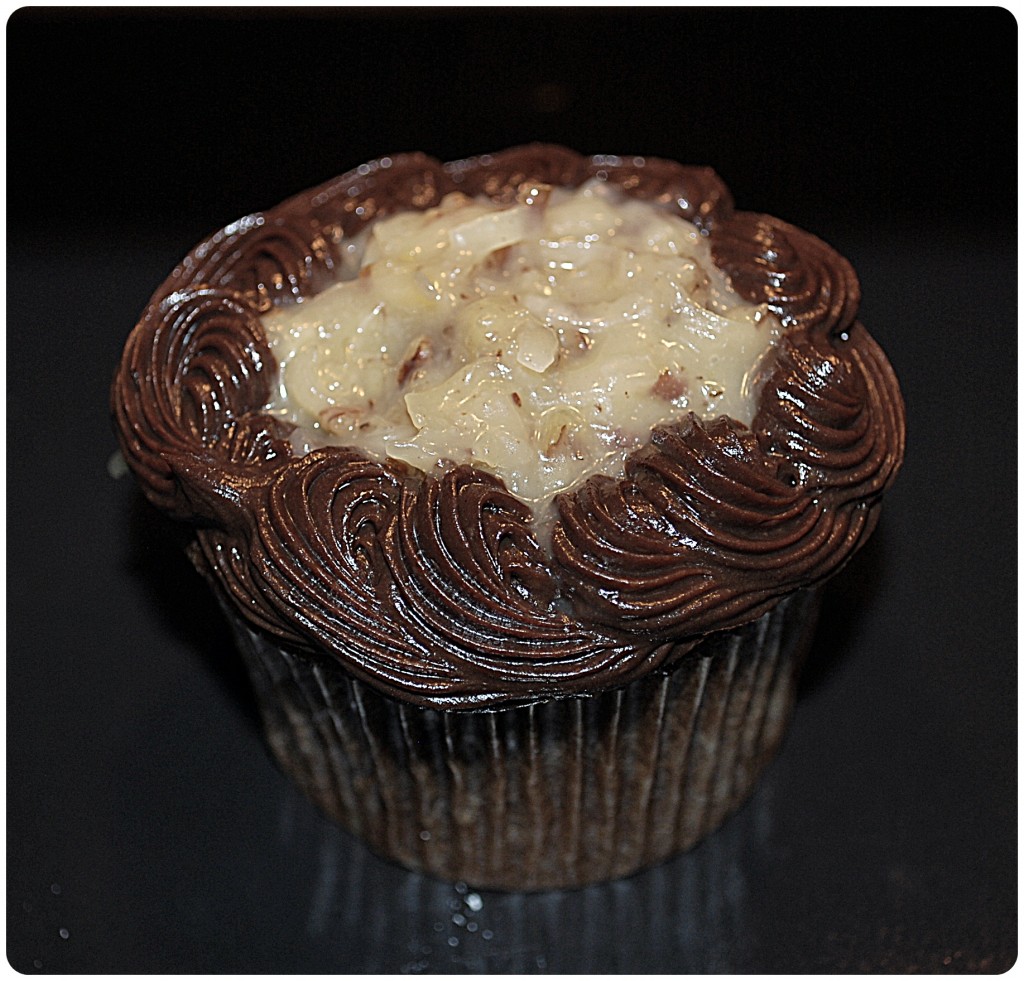 I packaged them up and took them to work – my coworkers were grateful, as usual.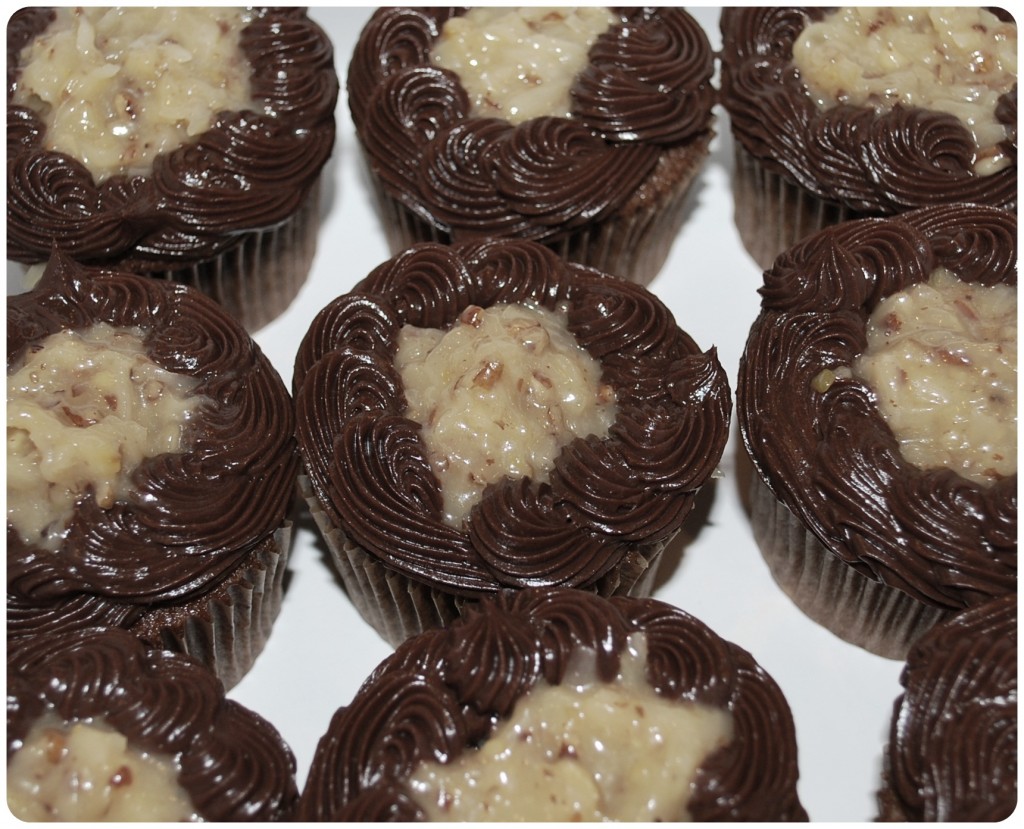 Stay tuned for some fun people treats to support BARCS!