My friend Amy and I decided to make some spooky cake pops for Halloween. I wanted to try a new cake recipe so I figured this was a good opportunity (I'll post that recipe soon!). We crumbled up the yellow cake, added some cream cheese frosting and shaped some candy corns, square monster heads and some ball shapes. Then we melted candy melts in various colors.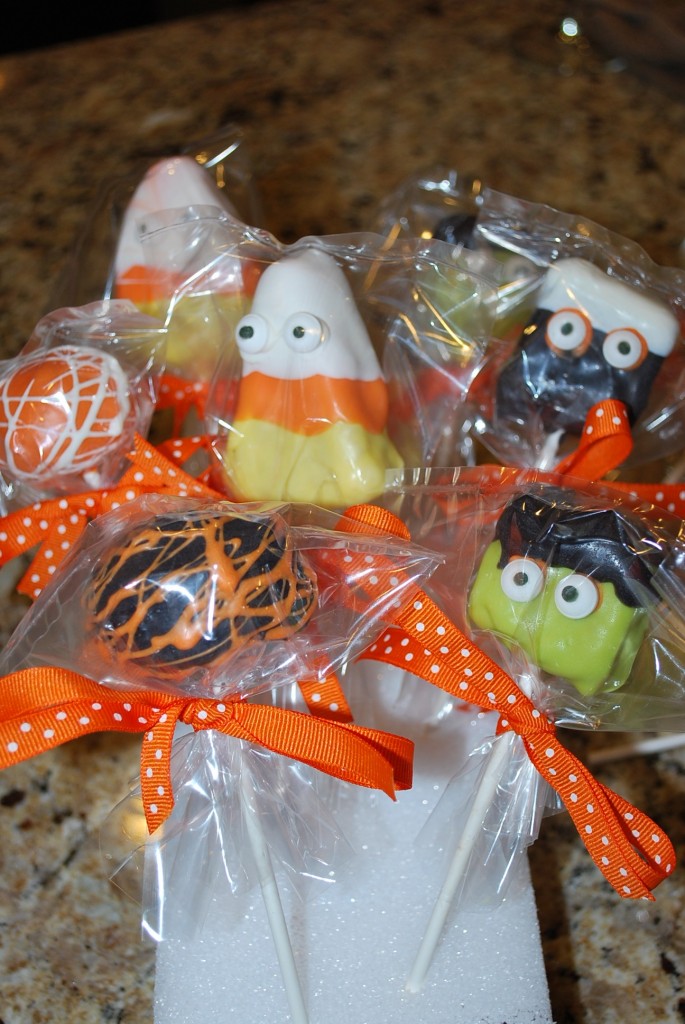 Right around Halloween, Michaels carries the most appropriate colors – "spooky green" and "midnight black."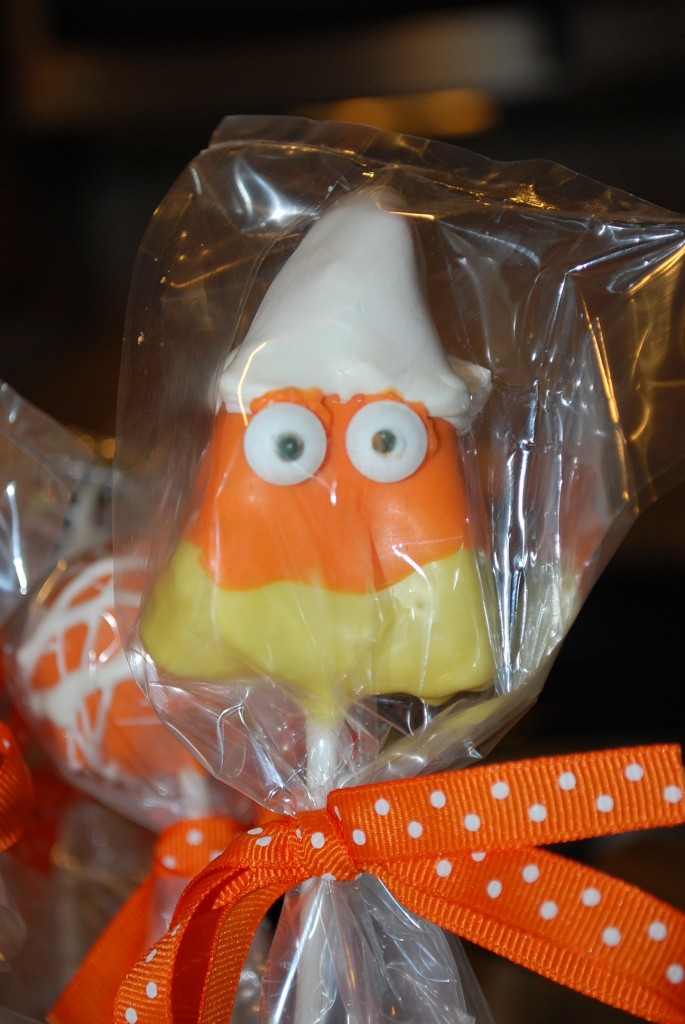 The key decoration was the sugar eyeballs. Even if you mess up, you can stick two eyes on it and it becomes the perfect monster cake pop!
They were so easy and so fun. And pretty delicious as well..