Since I haven't posted anything about the paper side of my "business," I figured I'd share with you the paper products I created for Rachel's wedding. She wanted to a green / natural wedding and chose green and yellow for her colors. She liked the idea of handmade paper, so we played around with the concept and here's what I came up with: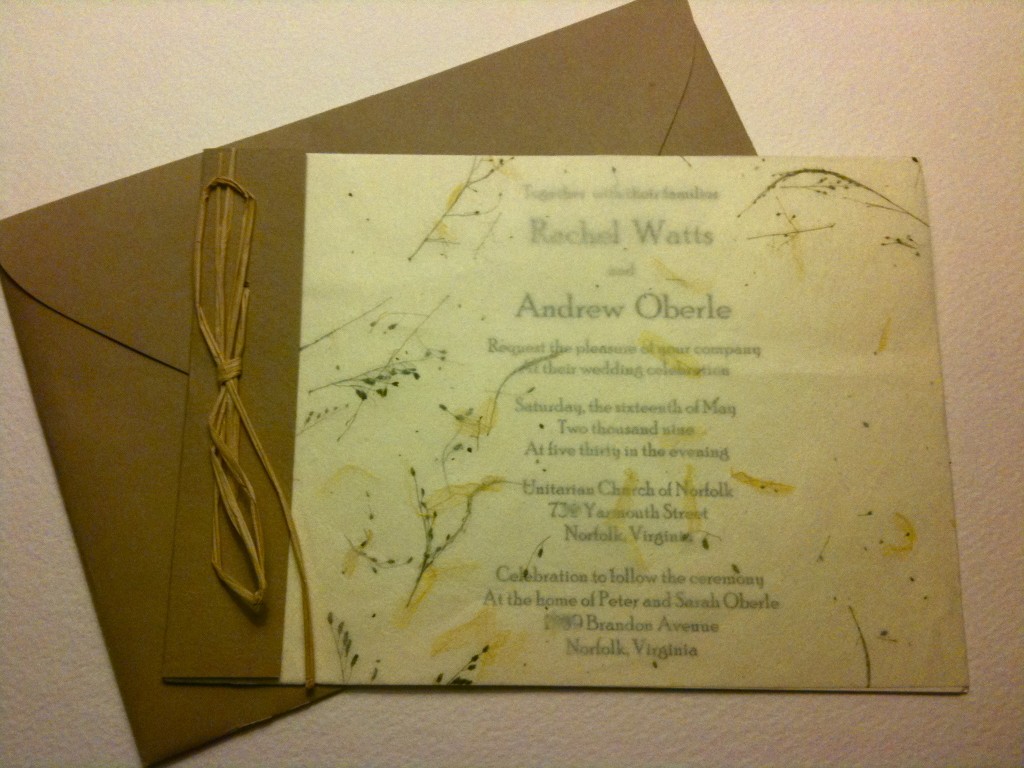 We went with a khaki bookish format and tied together the actual invitation with some handmade paper over it with raffia.
For the bridal shower invitation, her now-mother-in-law suggested a garden theme.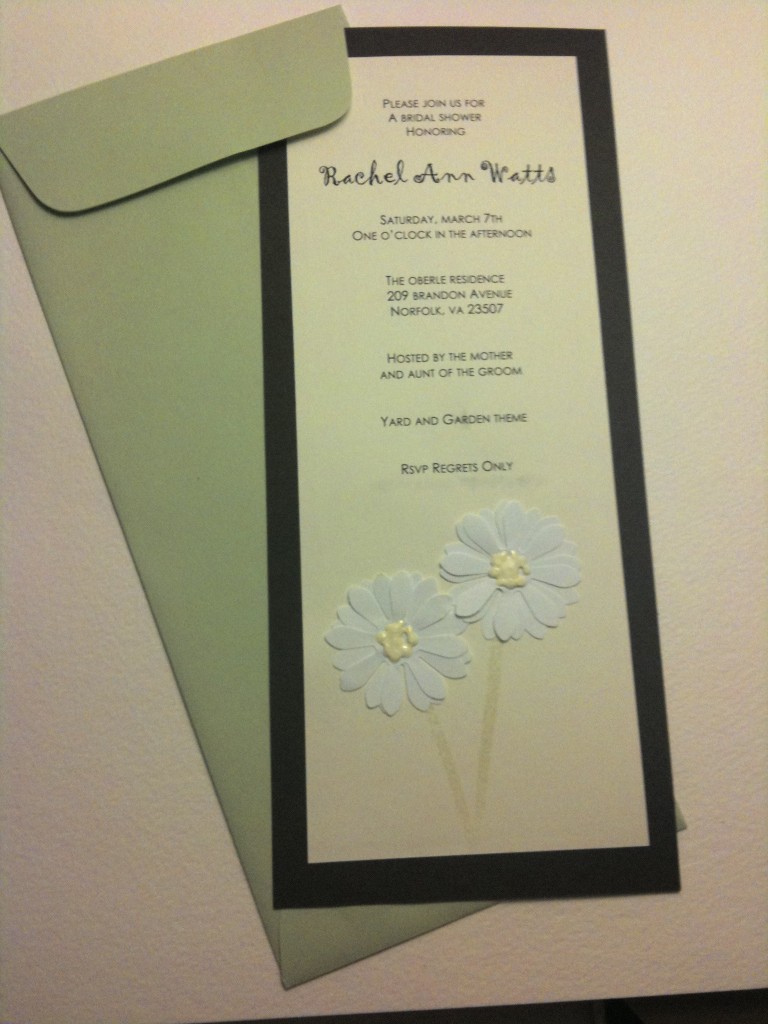 And last but not least, here are the programs and thank you notes!