What I appreciate most about this wedding is the simplicity. The cake is obviously what I look for first. A simple 3-tired cake with navy ribbons circling the bottom of each tier. There may even be a small piping design around the top perimeter of the tiers. I am a true believer that a simple cake can make an elegant statement. These cakes are also more budget friendly than those with intricate designs and sugar decorations.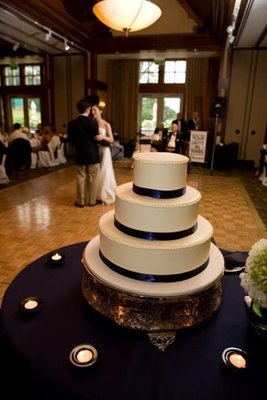 This beautiful cake was made by a small bakeshop in Chicago called Take the Cake.
I think I'll take one of their gorgeous cocktails as well!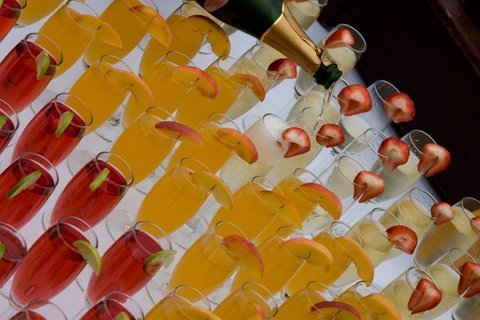 See more pictures of this wedding over at Project Wedding.