Everyone has a different picture in their head about what their kitchen will look like when they grow up and live happily ever after.. or at least those of us that bake or cook. I don't think about the counter tops, or the fancy wooden cabinets, all I want is a wall that looks like this: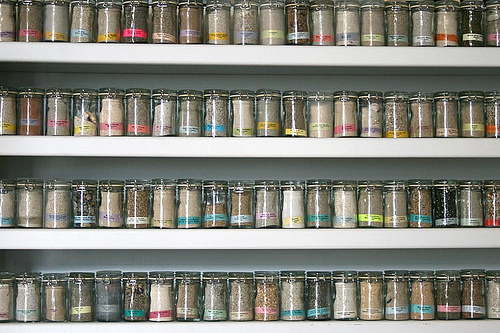 A TON of high quality spices in lovely little bottles with colorful labels, just like in Bakerella's Kitchen! (except hers aren't spices, they are sands from around the world… but you get the point!) I absolutely love her blog and read it religiously, which is where I saw this and realized that I wasn't the only one that loves having every spice imaginable organized in little rows on lovely little shelves! And if that isn't enough….here is another picture she has up with her "Spice Up Your Kitchen" article!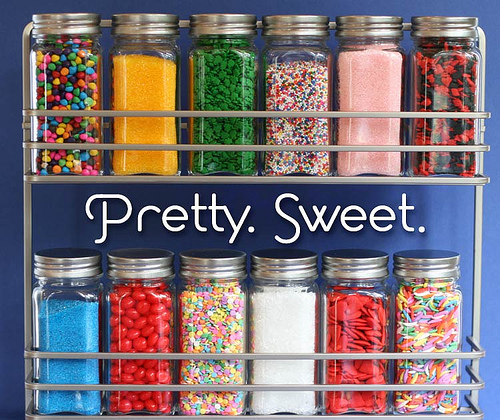 I'll be going to buy some little glass jars ASAP!
Oh and if you haven't discovered Penzey's Spices yet, check them out!