Despite the fact that this weekend was my and Brandon's anniversary, he allowed me to spend all day in the kitchen yesterday experimenting with a cakeball recipe and using my new mixer. Which… by the way… I adore. I documented my first try at cake balls and I was fairly happy with the result! Below is how-to:
So first you want to bake your cake. It can be any flavor! Once it has come out of the oven and completely cooled, you want to crumb it. It is important that it has cooled because it won't crumb as well if it is still warm. I'm sure there are 100 ways to crumb a cake, but I just ripped off pieces and ran a fork back and forth. It worked great!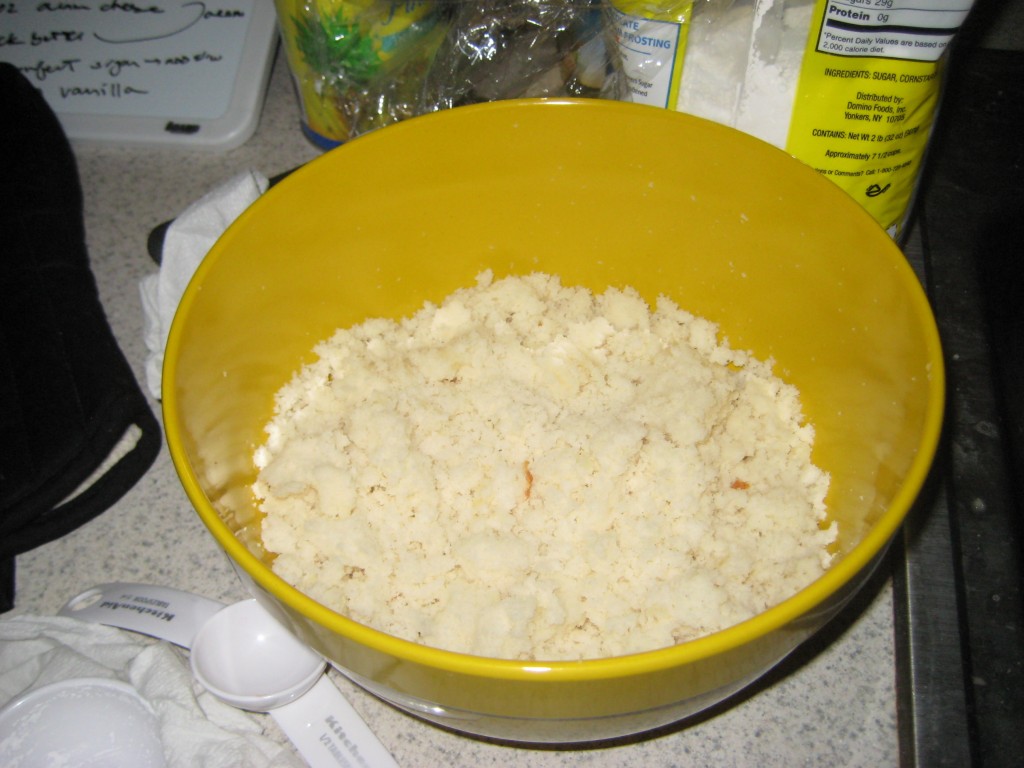 Next, you want to add your icing and mix it in. This can be any flavor icing or buttercream you want. You should be careful not to add TOO much icing… as you can always add more but you can't take it out! You want to make sure that it is easily distributed so each cakeball will have enough cake and icing.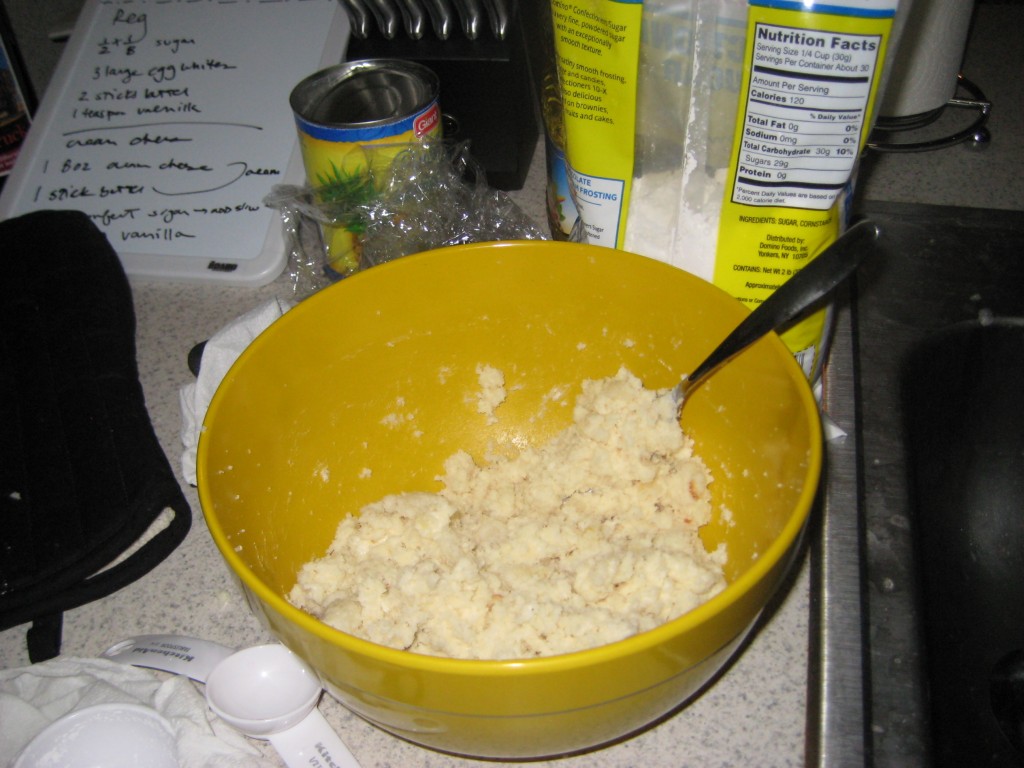 Now… you create the balls! I've seen several ways to do this. Some people will grab some and roll it in their hands to create a ball. I have a problem with touching food other people are going to eat, so I used a small cookie scoop. It doesn't turn out PERFECTLY round, but I guess you have to figure out what's most important to you.
Next comes the tricky part. Covering it in chocolate. I tried this with some chocolate wafers. In order to cover them with chocolate, the chocolate has to be on the thinner side so you can pour it over the cake ball and the excess drips off. My dark chocolate wasn't very thin and it didn't work out. I tried to mold the melted chocolate around the ball, but I got a bumpy, uneven surface. Since I am a perfectionist, I had to stop and do some problem solving. This is when I settled on just drizzling chocolate over the cake balls. I later found out that the milk chocolate melted thinner as did the white chocolate, but it could be completely different for everyone. Maybe it was the brand of chocolate wafers, maybe it was the humidity, maybe it was the microwave. Who knows! Trial and error! Here is the end product. Red velvet with cream cheese buttercream on the left and classic white almond with vanilla buttercream on the right.