I made lemon curd a really long time ago and it was amazing – ever since then, I've been dying to make a lemon cake. I got the chance a couple weeks ago when I took it upon myself to kick off our department's birthday tradition. When I asked Christine what her favorite dessert flavors were, she replied "anything lemon or lime." I did a little jig in my chair.
I made my classic vanilla cake and added some vanilla beans that I got on our honeymoon in the Dominican Republic. Then I made lemon curd and let it cool overnight. The next day, I whipped up a batch of my Swiss Buttercream and added some lime juice. Not a lot, just enough to give it a little hint of citrus.
When one assembles a multi-layer cake, you have to level your cakes. This involves cutting off the rounded top of the cake. That never goes to waste in our house. This is what we did with the scraps this time… added a little leftover lemon curd and buttercream. YES.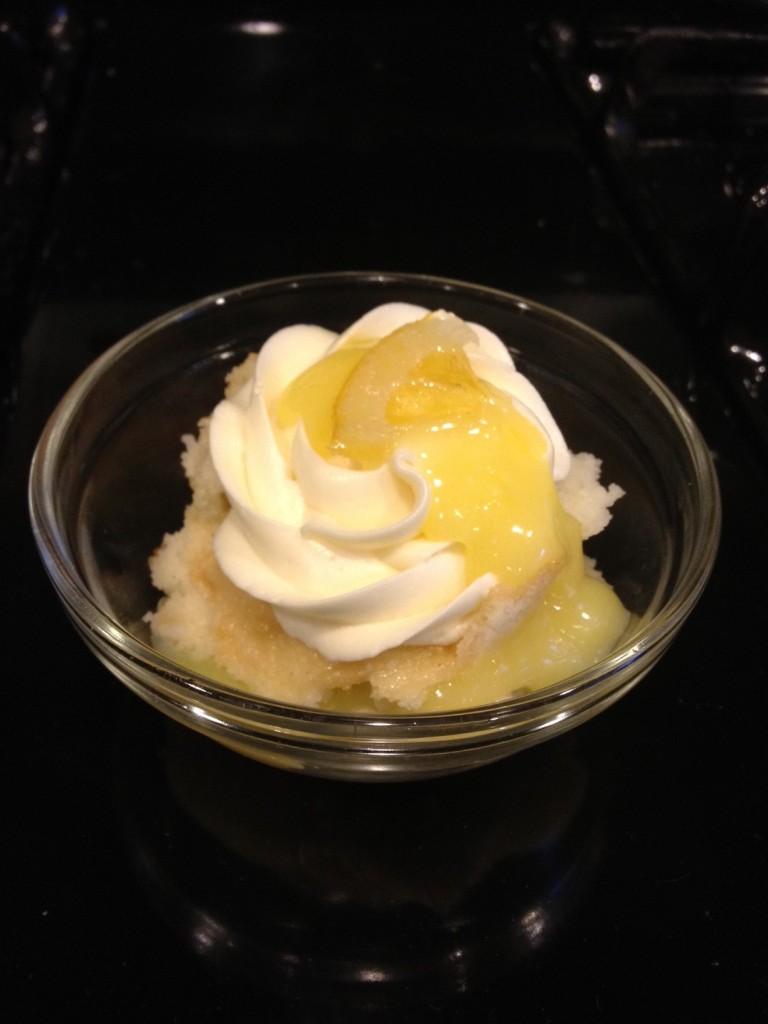 Anyway, here is the finished product. I made candied lemons for decoration. They are a lot easier than I thought – just slice thin and boil in a mixture of 1:1 water and sugar until the rinds become translucent.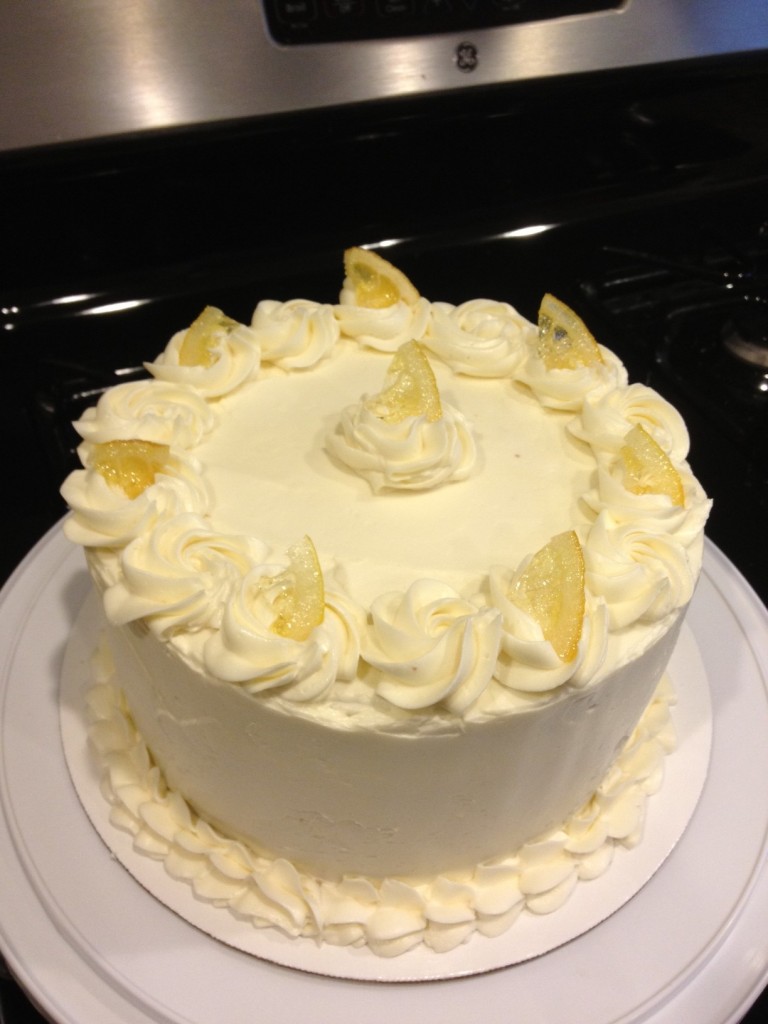 I didn't tint it yellow – I think the lemon slices make it look more yellow. Or maybe its the iphone picture quality. Here's a picture of a slice – my FAVORITE part about cutting a cake!