I was reading one of my favorite blogs, snippetandink.com, and she featured a link to Linda & Harriett's blog of Lindaandharriett.com. A lot of blogs and web addresses, I know, but the whole point is that I love rubber stamps too! I'm actually working on a line of stationary that is going to be part of the "paper" portion of my "business." So that page on my website will be up soon! I promise!
Anyway… here is a picture that was posted on L&H's blog of a menu that she did using a rubber stamp. I LOVE IT!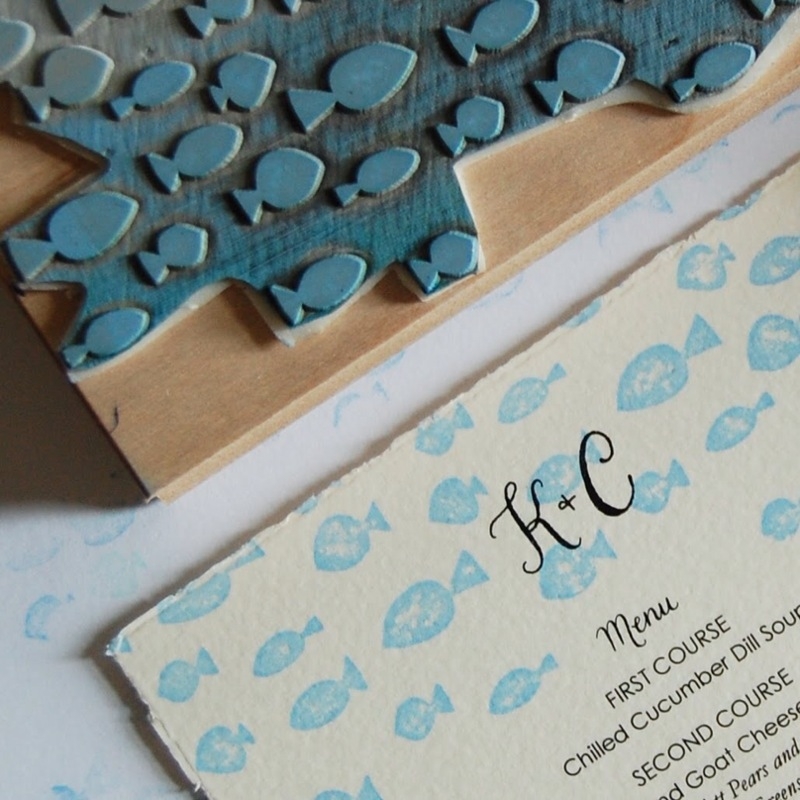 You can either buy rubber stamps, or make your own. I've found that making my own is quite a lot of fun. The stamp above was fashioned after a letterpress design, although it was not hand-carved. Below are some of my designs so far… you can carve just about anything!