Here is a quick and easy Valentine's recipe if you don't have a whole lot of time!
Kara's Rice Krispy Treats
1/4 cup butter
2 spoonfuls of brown sugar
splash of vanilla
1 (10.5 oz) pkg. mini marshmallows
6 cups Kellogg's Rice Krispies cereal
colorful sprinkles, optional
Method:
In a non-stick pan, melt 1/2 stick of butter (4 tablespoons), a couple spoonfuls of brown sugar and a splash of vanilla extract.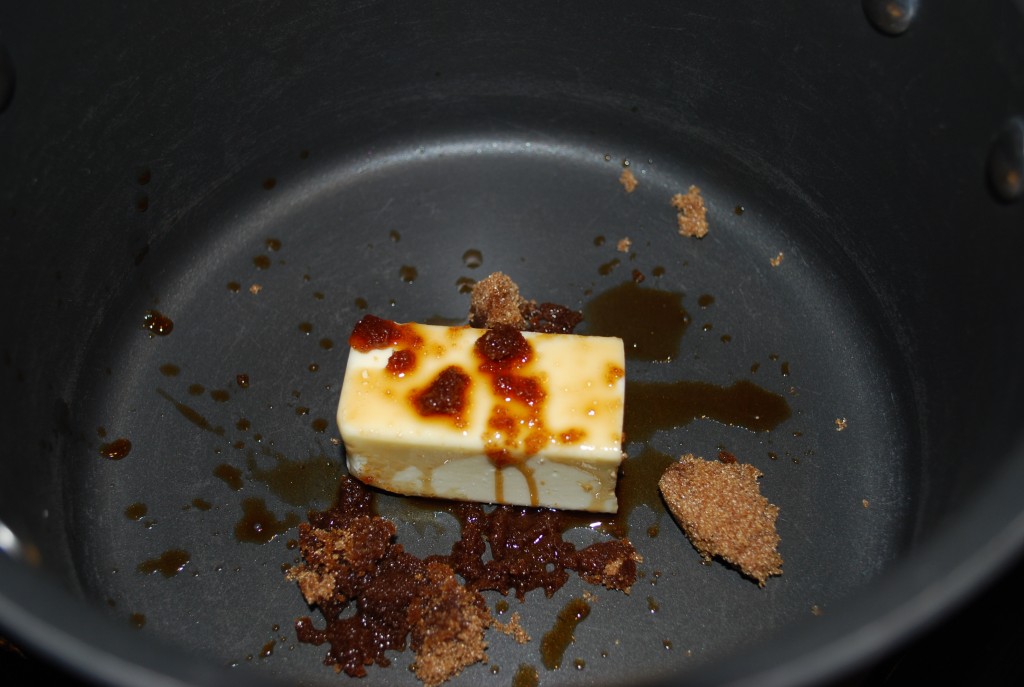 Once the butter completely melts and mixture comes to a slight bubble, turn heat to low and mix in bag of mini marshmellows.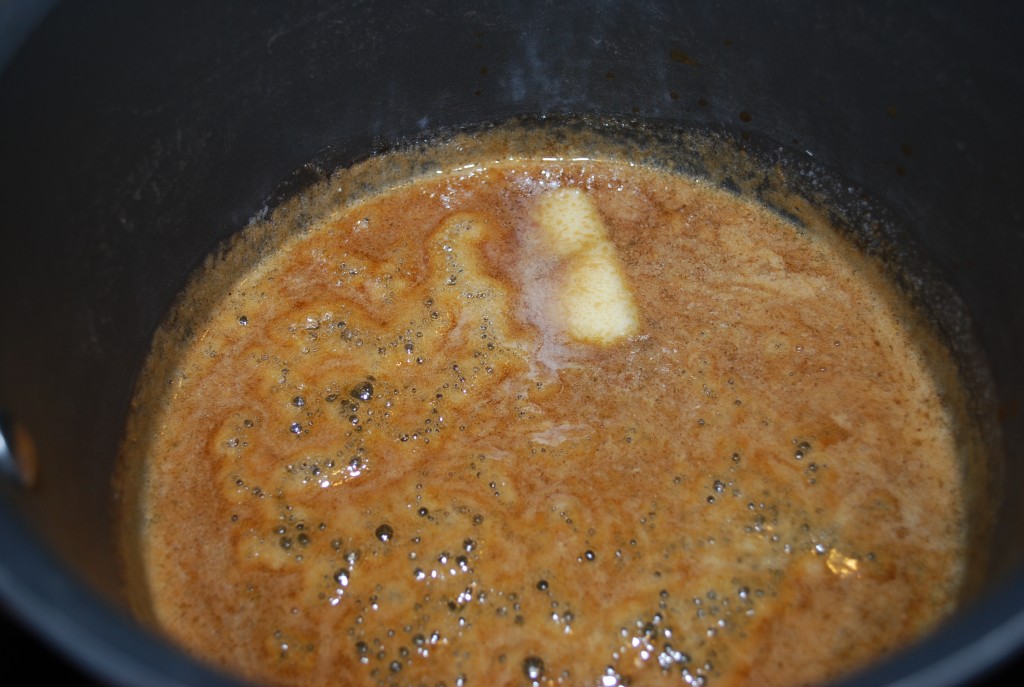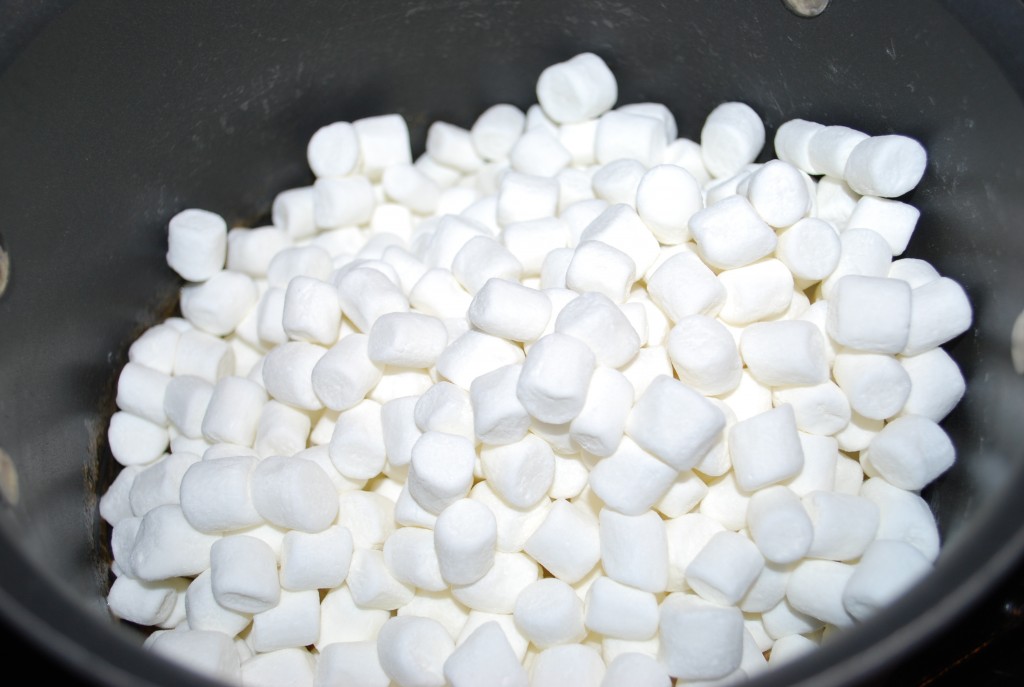 I can rest assured that no marshmallow will hit the ground… at least not for long.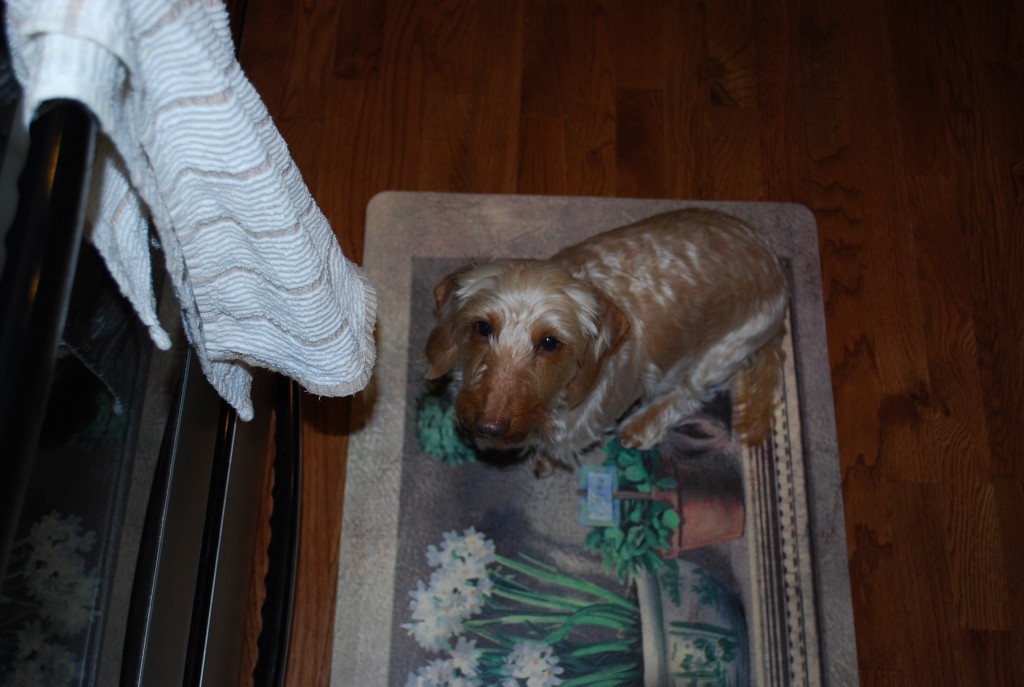 Once the marshmallows are completely melted, turn off heat and add Rice Krispies cereal.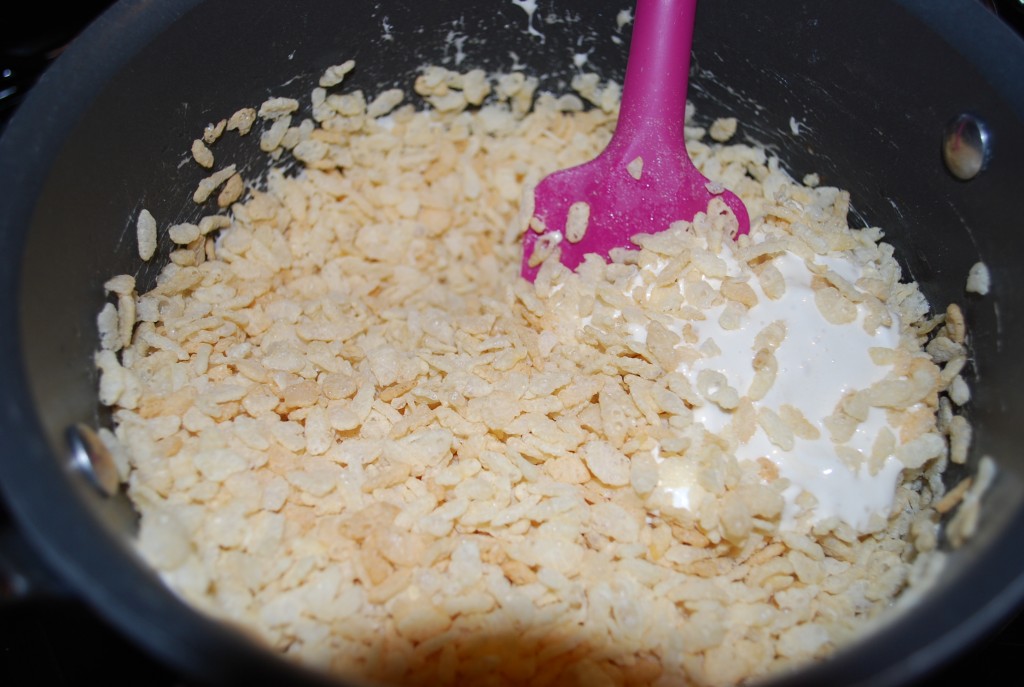 Mix thoroughly by bringing melted marshmallows from the bottom of the pan upwards.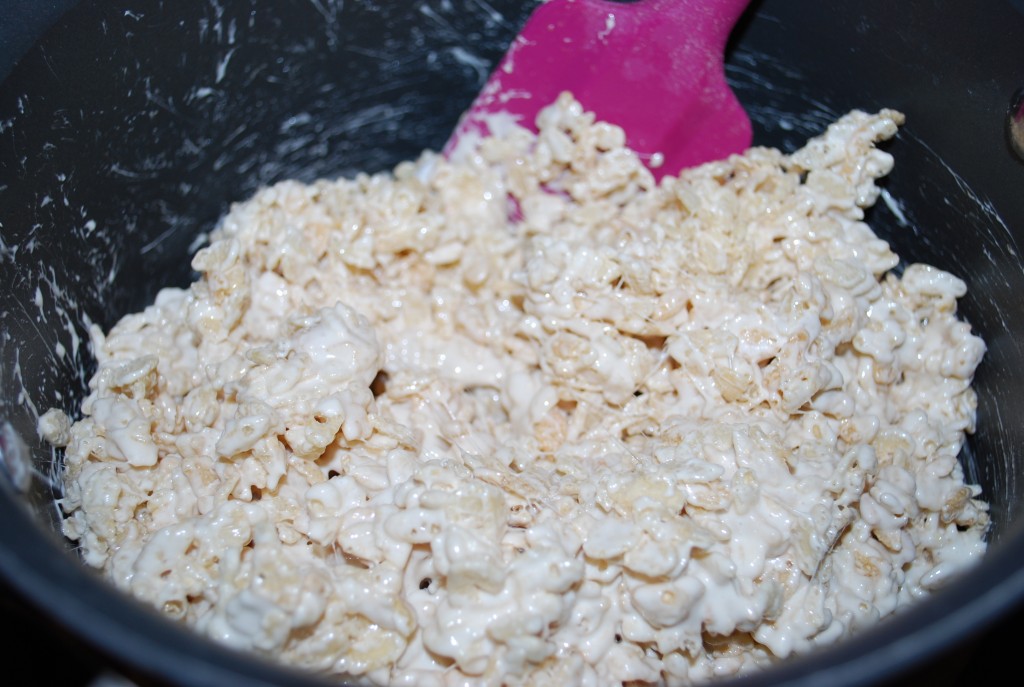 Pour mixture onto a baking sheet covered with wax or parchment paper and press out evenly. Sprinkle with any holiday colored sprinkle, or leave plain.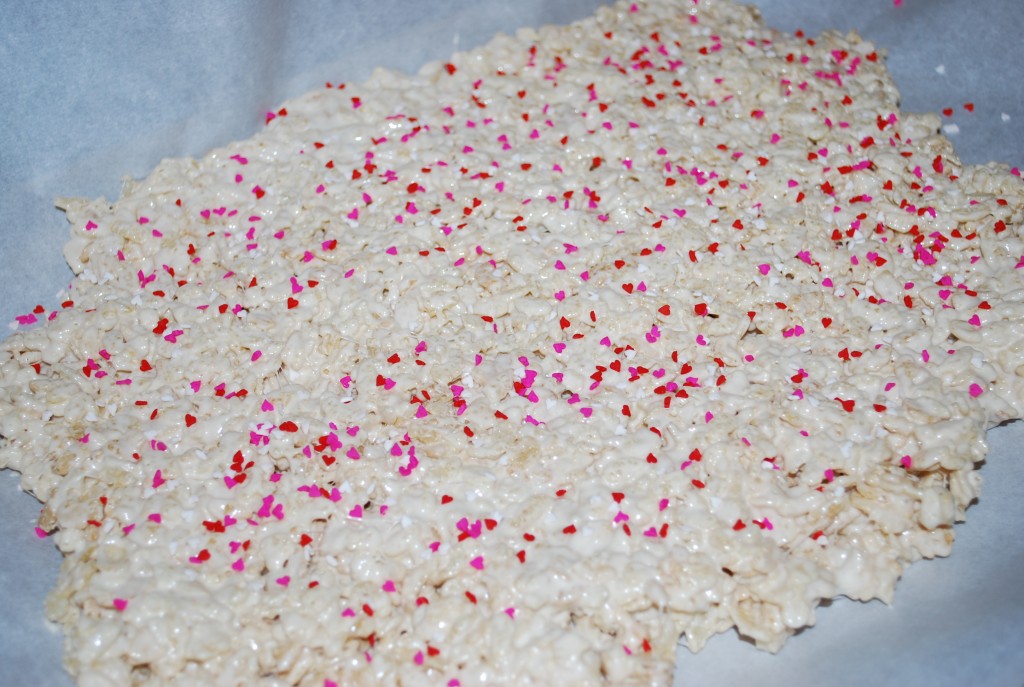 Once completely dry – mine dried over the course about 1/2 of the worst Bachelor episode to date – cut into squares or punch out using a cookie cutter of any desired shape.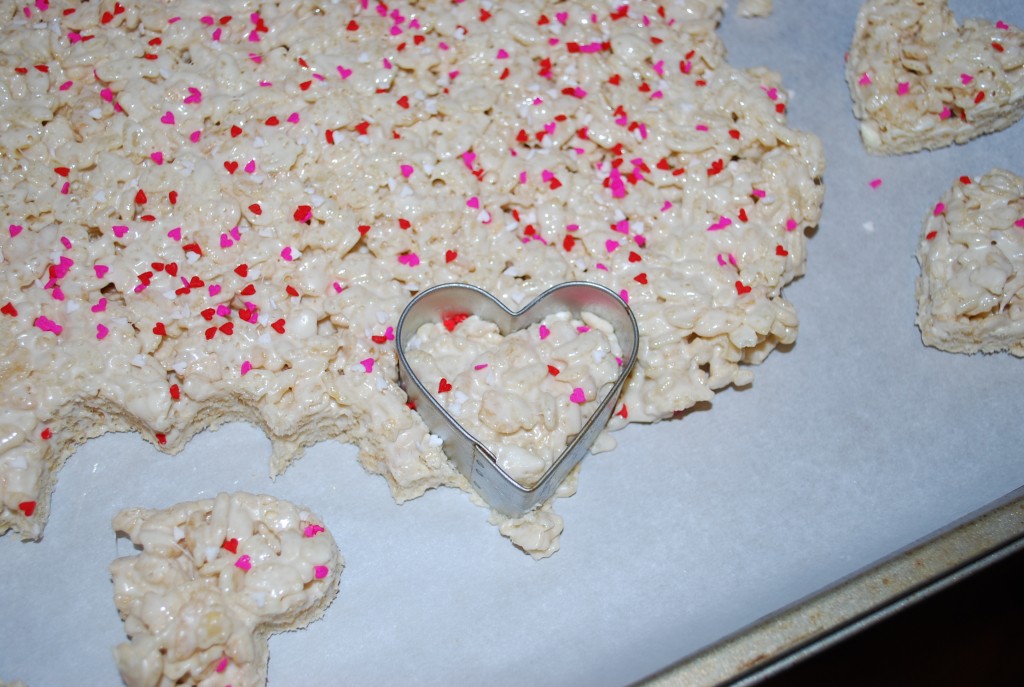 Ta da! Some sweet treats for your valentine: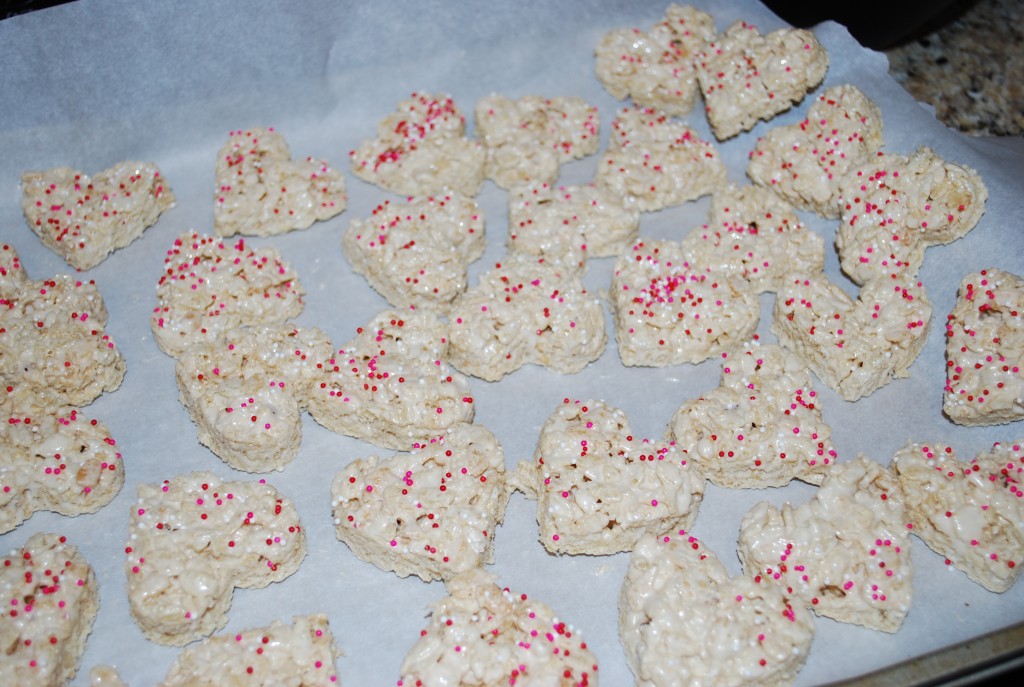 Or, in my case, for my co-workers. My valentine and I took care of all the scraps. It's really hard not to.
I dipped mine in a little melted chocolate. soooooooooo gooooooooood.